Netflix has released the trailer for Don't Look Up, which features an all-star cast, as the comedy tells the story of two low-level astronomers who must go on a giant media tour to warn mankind of an approaching comet that will destroy planet Earth.
The cast includes Leonardo DiCaprio, Jennifer Lawrence, Rob Morgan, Jonah Hill, Mark Rylance, Tyler Perry, Timothée Chalamet, Ron Perlman, Ariana Grande, and Scott Mescudi, with Cate Blanchett and Meryl Streep.
Chris Evans also has a small role in the film.
"Chris Evans has a little cameo in the movie," director Adam McKay told EW.com who is known for Marvel's Ant-Man, Big Short, Step Brothers, and more. "He's very funny. I won't give away who he plays but he does pop up in the movie."
McKay added about Jennifer Lawrence, "I've known Jennifer for a good while now. One of the first meetings she ever took in Los Angeles was with me. She is a massive fan of Step Brothers. I've been a giant fan [of hers] since she first came on the scene and she just straight up makes me laugh. So I wrote this role for her. She was the first actor in."
Leonardo DiCaprio also said, "Adam has an unparalleled ability to spark conversation with humor and timely stories. I knew when I read his script that it was incredibly unique, as it struck an important chord concerning the modern world we live in. Adam has woven an incredibly timely message about society, how we communicate, our current priorities, and the climate crisis into an absurdly funny yet important movie."
Don't Look Up gets released in select theaters on Dec. 10 and on Netflix on Dec. 24.
This is the second movie as of late that deals with an impending doom headed to planet Earth as Halle Berry and Patrick Wilson star in Roland Emmerich's Moonfall.
Watch the trailer below.
Don't Look Up Netflix trailer: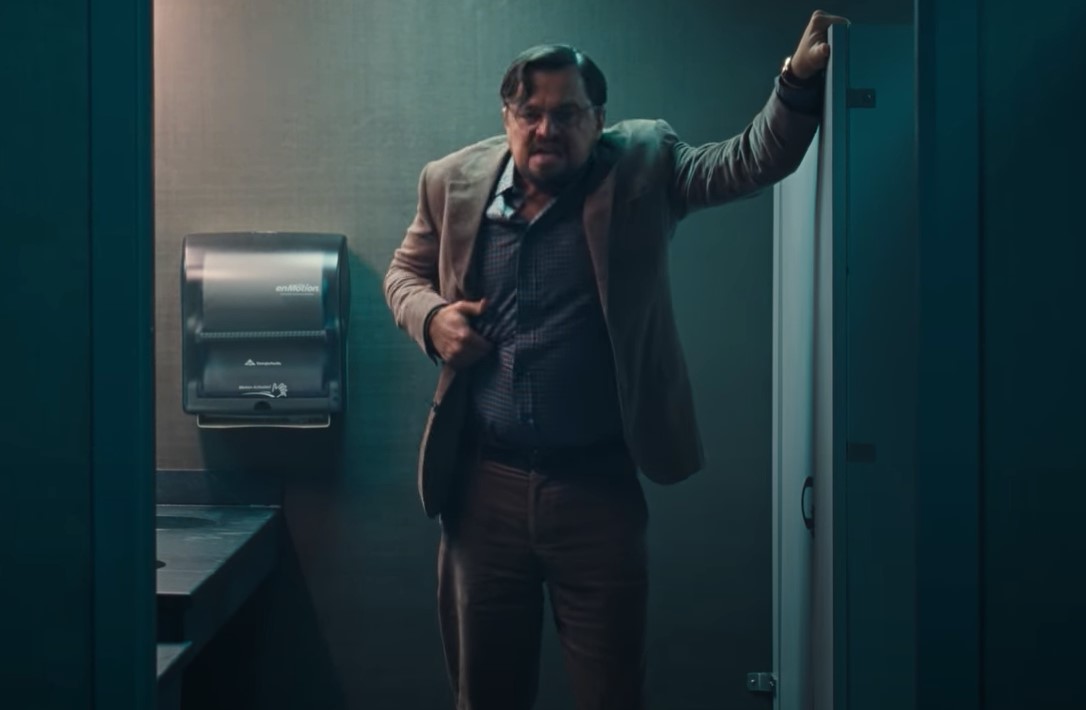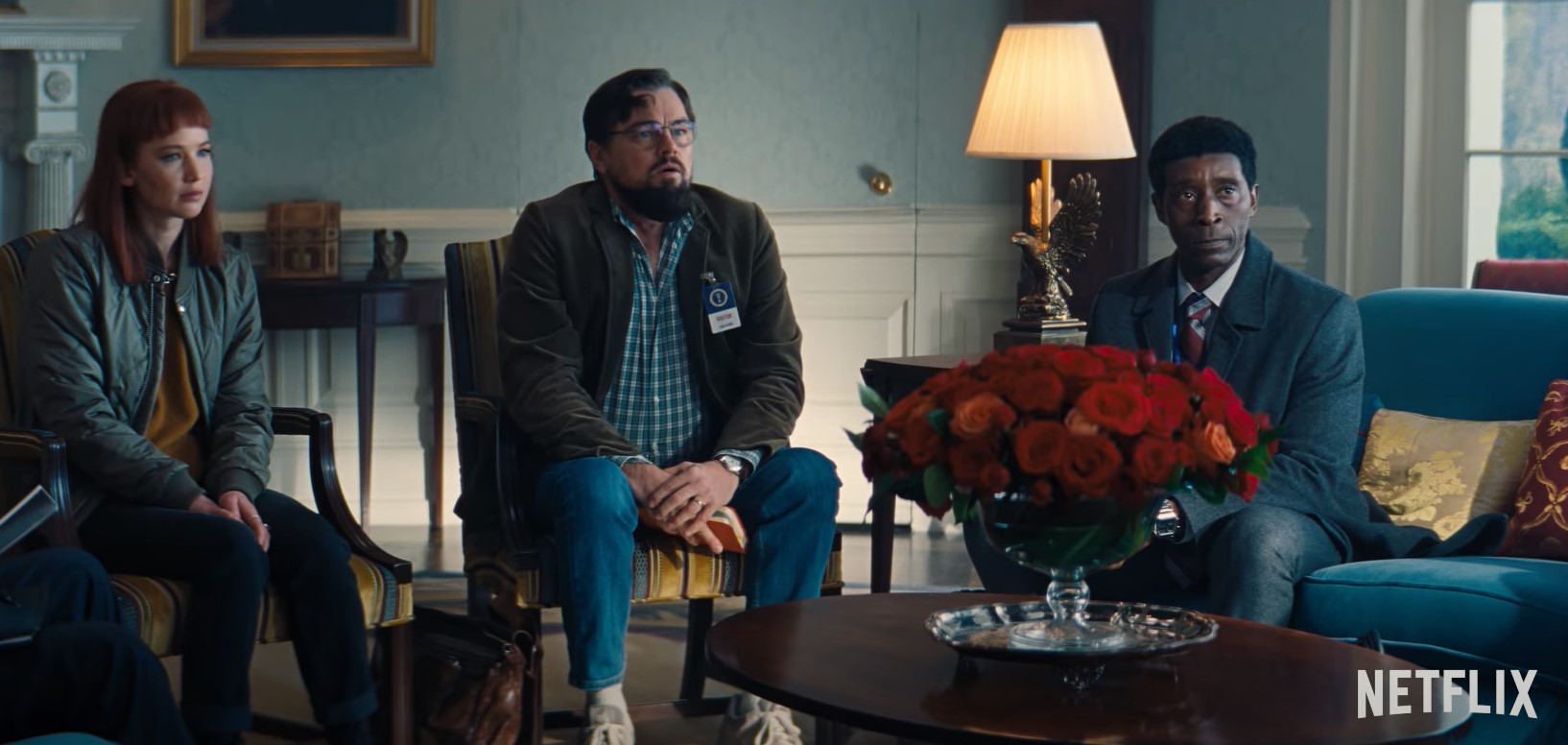 (via EW)