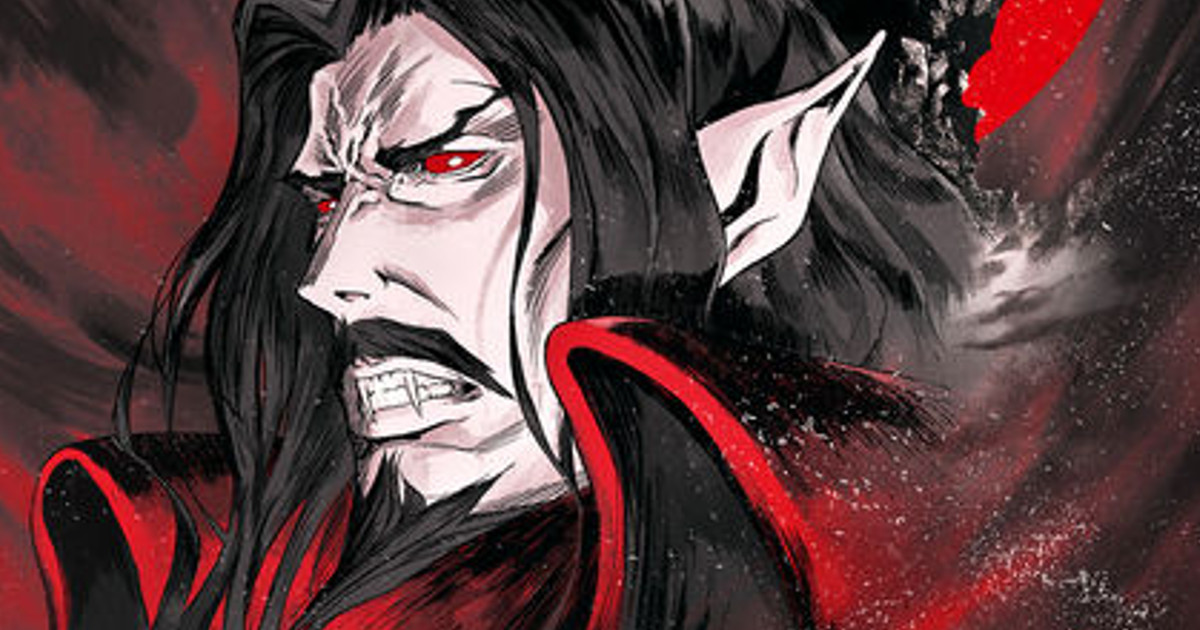 Though Castlevania Season 1 was a short four episodes, it sure left viewers with the same thirst for more as that of Dracula himself!
The beginning of the month first heard word hit about Neflix green lighting Castlevania Season 2, and now the digital streaming network officially announces new episodes based on the popular video game series from Wow! Unlimited Media's Federated Studios.
There is further good news in that Netflix has also increased the Castlevania episode order from four in its first season to eight for the second season.
Inspired by the classic video game series from Japan's Konami, Castlevania is an animated project written by best-selling author and comic book legend Warren Ellis. Castlevania is a dark medieval fantasy that follows the last surviving member of the disgraced Belmont clan, trying to save Eastern Europe from extinction at the hand of Vlad Dracula Tepes himself. The cast features the voice talents of Graham McTavish (The Hobbit, Outlander and Preacher) as Dracula, Richard Armitage (The Hobbit trilogy) as Trevor Belmont, James Callis (Battlestar Galactica) as Alucard, Emily Swallow (Supernatural) as Lisa, Matt Frewer (Orphan Black) as The Bishop, Tony Amendola (Annabelle) as The Elder and Alejandra Reynoso (G.I. Joe: Renegades) as Sypha Belnades.
"Castlevania has been a world icon for 30 years. WOW! and Frederator are honored to have the privilege of bringing it to life as an entertainment series that will continue its story for years to come," added Fred Seibert, Chief Creative Officer of WOW! Unlimited Media and CEO of Frederator Networks and Frederator Studios.
Castlevania is executive produced by Warren Ellis, Kevin Kolde, Adi Shankar and Fred Seibert. Production services are provided by Austin, Texas based Powerhouse Animation with Brad Graeber supervising producer, Jason Williams as producer, and Sam Deats as director.
Castlevania Season 1 is currently available on Netflix.