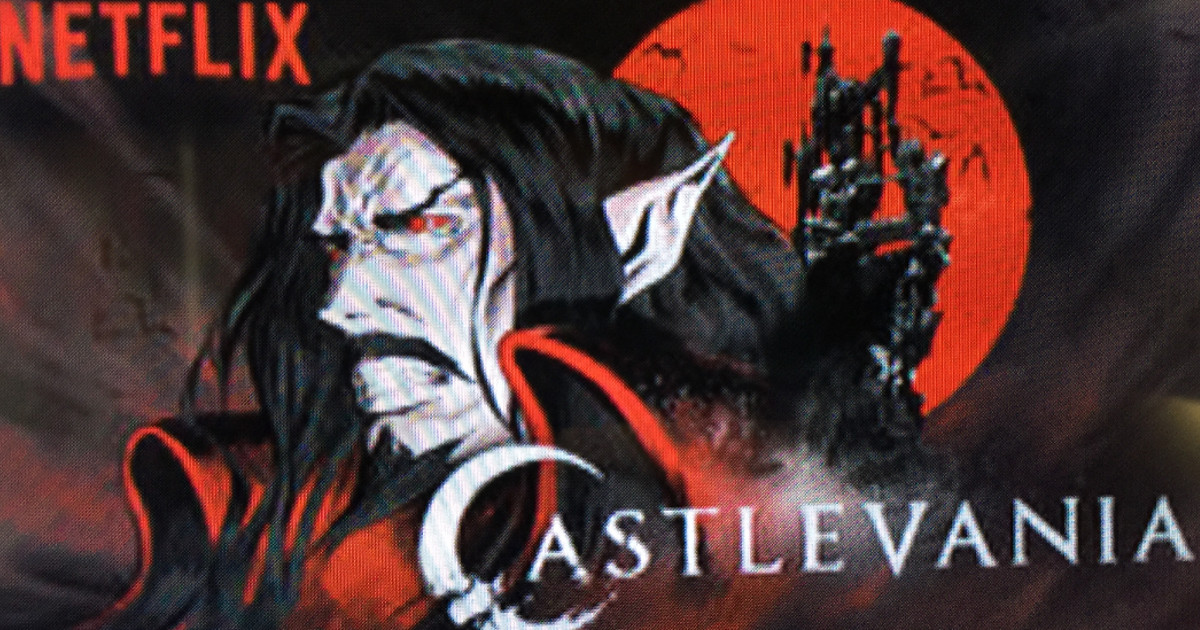 Just a reminder that the animated Castlevania series is now available on Netflix as the season went live today with four episodes about 23 minutes in length each.
Season 1 of Castlevania is described as: A vampire hunter fights to save a besieged city from an army of otherworldly beasts controlled by Dracula himself. The last surviving member of a disgraced clan fights to save Eastern Europe from Dracula. Inspired by the classic video games.
The episodes consist of:
1. Witchbottle
2. Necropolis
3. Labyrinth
4. Monument
Castlevania stars Richard Armitage as the voice the vampire hunter Trevor Belmont; James Callis is voicing the son of Dracula with Alucard; Alejandra Reynoso is Sypha Belnades; Emily Swallow is Lisa Tepes; Matt Frewer is The Bishop, and Tony Amendola is voicing The Elder.
Update: Netflix has also renewed Castlevania for Season 2.
Update #2: Netflix has released the opening title credits. Watch below.
Inspired by the classic video game series, Castlevania is a dark medieval fantasy following the last surviving member of the disgraced Belmont clan, trying to save Eastern Europe from extinction at the hand of Vlad Dracula Tepe himself. The animated series is from Frederator Studios, a Wow! Unlimited Media company, written by best-selling author and comic book icon Warren Ellis and executive produced by Warren Ellis, Kevin Kolde, Fred Seibert and Adi Shankar.