Netflix Anime has unleashed the trailer for GAMERA -Rebirth-, the upcoming animated series featuring the fan-favorite giant turtle monster battling five kaiju.
Gamera, a giant, fire-breathing, prehistoric turtle monster, mutated by exposure to nuclear weapons, debuted in 1965 meant to compete with Godzilla and has become a big Japanese icon as well, appearing in 12 films.
The character is known for being a protector of humanity and especially children protecting mankind from extraterrestrial races and other giant monsters.
The 1965 original, Gamera, the Giant Monster, is the only film to be released theatrically in the United States and the character became popular in the U.S. in the '70s and '90s thanks to TV with Creature Double Feature and Mystery Science Theater 3000.
Watch the trailer below.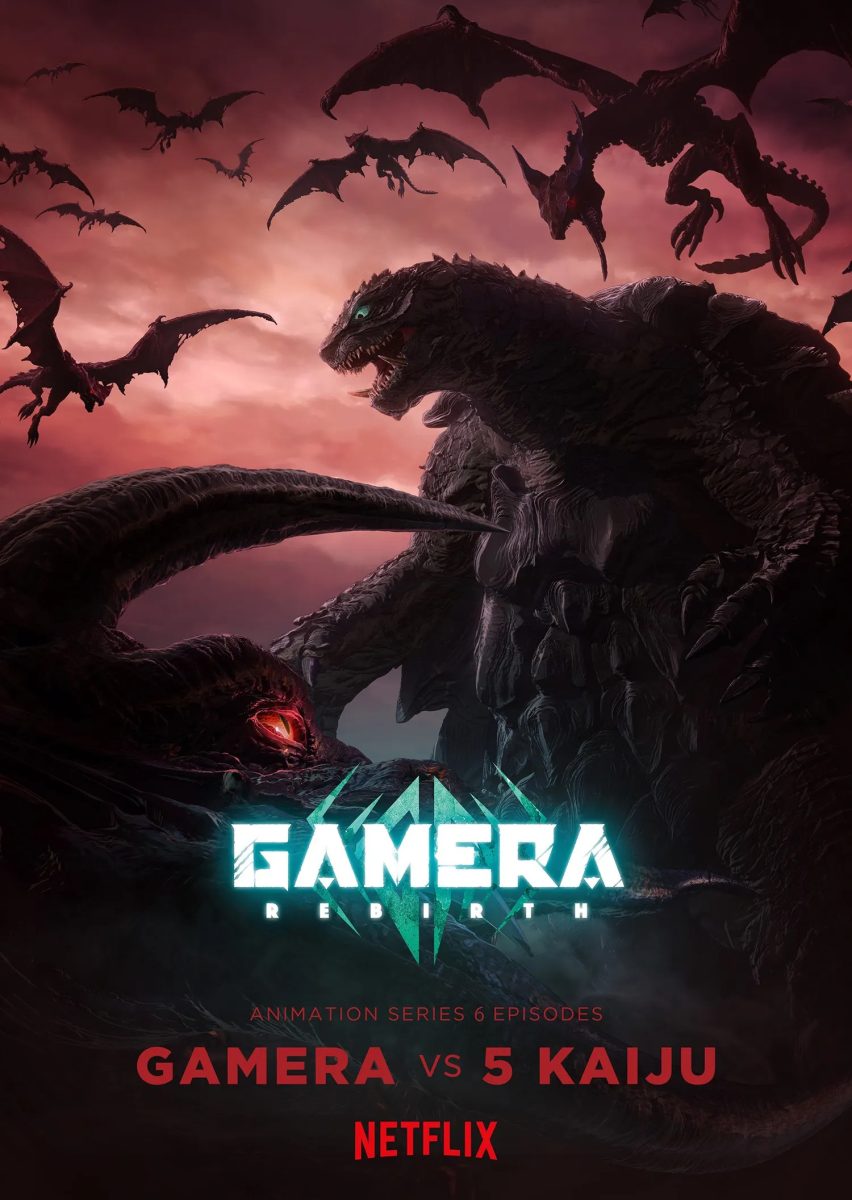 What is GAMERA -Rebirth- about?
Per the video description: "The Netflix Series GAMERA -Rebirth- starts streaming worldwide in 2023! Gamera, the giant monster which has been beloved by Kaiju fans across the globe since the 1960s, faces off against five enemy creatures across six episodes in this new animated series."
The synopsis also offers: During summer 1989, three elementary students witness Gamera in battle as monsters converge on Tokyo.
The official series Twitter account also adds, "From the Showa era to the Heisei era, the production of the new work GAMERA -Rebirth of the giant monster Gamera that has been loved by monster fans all over the world has been decided! Global distribution on Netflix!"
Director Mr. Shusuke Kaneko said in a statement: "When I came up with my own idea for Reiwa Gamera and made a proposal, KADOKAWA has already started a new project, and it's content that makes me think that's what happened, so I can expect this too. With that in mind, I would like to support the team from the position of a baseball commentator who has experience as a manager of the Gamera team until they win the championship and pitch again."
The series is produced by Kadokawa Corporation and animated by ENGI, with Tetsu Iijima producing, Atsushi Tamura is designing the characters, and Kan Takahama is designing the monsters.
Watch the trailer: