Tonight saw the Season 3 finale of SyFy's hit make-up special effects show, Face Off, and in a QnA with Face Off Judge Glenn Hetrick, the designer let it be known that a future project he is working on is Brian Lumley's Necroscope.
Glenn Hetrick told SyFy's McKenzie Westmore that he is writing and producing Necroscope (watch video below).
Necroscope is a series of Vampire novels from British writer Brian Lumley.
The novels see Harry Keogh, the necroscope, who has the ability to not only communicate with the dead, but call them to his aid, battling it out against vampires, The Wamphyri.
Yours truly was first turned on to the Necroscope series when searching for an alternative to Anne Rice's own vampire series. I was browsing through a local book store when the cover of the first book caught my attention.
As Harry Keogh can speak with the dead, he can communicate with all the brilliant minds of the past who teach him a number of things. The series is not only ripe with horror, but science fiction as well, as Harry learns how to teleport via the Mobius Continuum.
His vast powers lead him into an almost never-ending battle against The Wamphyri, who seemingly live on another planet in an alternate universe.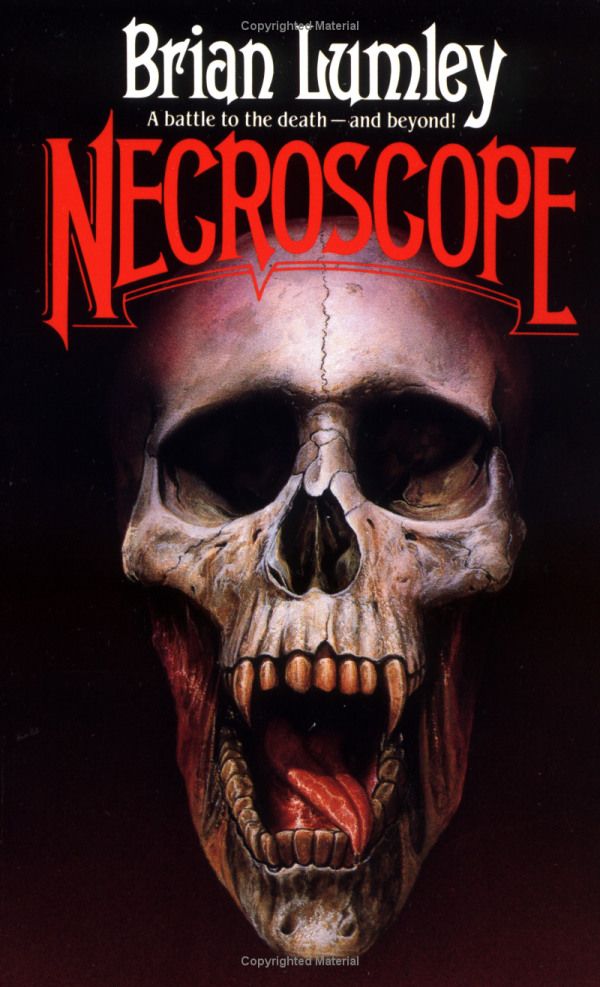 Glenn Hetrick's talents as a special effects designer will be a perfect match for a Necroscope adaptation as some of the required make-ups would be highly detailed and truly horrific. Hetrick is currently working on CSI: NY and Hunger Games 2 and is no stranger to sci-fi having worked on Heroes, X-Files, Riddick and more.
I'm curious to see what Hetrick does with Necroscope; the first book or two were more in tune with James Bond, with subsequent books delving deeper into The Wamphyri otherworldly origins.
Good stuff.
Updated with video from the episode of Face Off with Glenn Hetrick: