Move over Chris Hemsworth, Natalie Portman plans on getting jacked for her role in Thor: Love and Thunder.
The Academy Award winner took to Instagram to chat with Serena Williams where Portman talked about playing the female Thor.
"She's actually The Mighty Thor," Portman said. "The comics had the female Thor when Jane becomes Thor, and she's The Mighty Thor."
Regarding when filming will start, Portman offers they have yet to start, but she says that will give her time to pack on the pounds.
"We haven't started," she said. "More time to get jacked. Which I have not. I've got the carbo-loading down, but not the exercise part. Obviously everything is weird because of pandemic time, who knows what's happening. It will be exciting and I'm interested to see if I can gain muscle."
Portman also said Thor: Love and Thunder will shoot in Australia at the beginning of next year.
Watch more in the video below.
Natalie Portman talks Thor: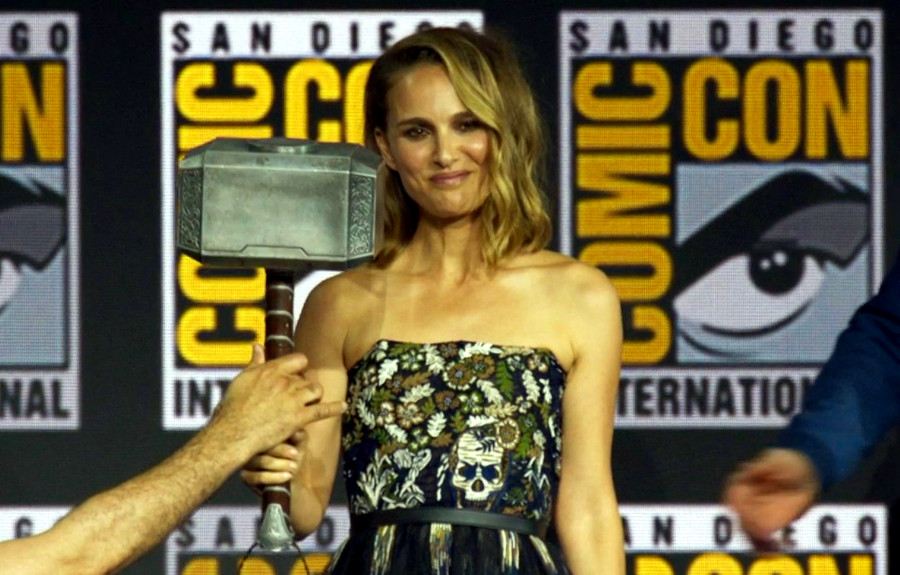 Thor: Love and Thunder gets released in 2022
Director Taika Waititi recently teased Thor: Love and Thunder will be a romantic comedy and he also said he is still writing the script, which is near finished, as he is doing another pass on it.
"Thor: The God of Love and Thunder? I think it's going to be really good," Waititi recently told the BBC. "We've finished, we've been writing the script off and on for over a year, and I'm just, actually this week, doing another pass on it. It is so insane and it's also very romantic. I'm into romances now. I just want to make a romance. I want to make something that I've never done or never cared for. I would like to attack something like that."
Speaking of getting jacked, Chris Hemsworth recently revealed that he will get the most jacked he's ever been – even bigger than Thor – when he plays Hulk Hogan in the Netflix biopic.
Thor: Love and Thunder has a Feb. 11, 2022 release date.