Whatcha gonna do when Chris Hemsworth gets more jacked than Thor for the upcoming Hulk Hogan movie? Brother!
Speaking with Total Film magazine, Chris Hemsworth says he is going to pack on more muscle to play the Hulkster.
"As you can imagine, the preparation for the role will be insanely physical. I will have to put on more size than I ever have before, even more than I put on for Thor," revealed Hemsworth. "There is the accent as well as the physicality and the attitude."
Chris Hemsworth also revealed that it will be a full-blown transformation into becoming Hulk Hogan and that he will also be probably balding for the part as well as sporting the iconic mustache of Hulk Hogan.
Comparing the two titans sees Hogan top Hemsworth by about 4-inches at 6'7″, and while in his prime, Hogan was listed in at weighing in at over 300 lbs.
Here is a pic from Hemsworth's Instagram account from January that shows the Marvel actor in pretty good shape, but he still has a ways to go to letting Hulkamania go wild!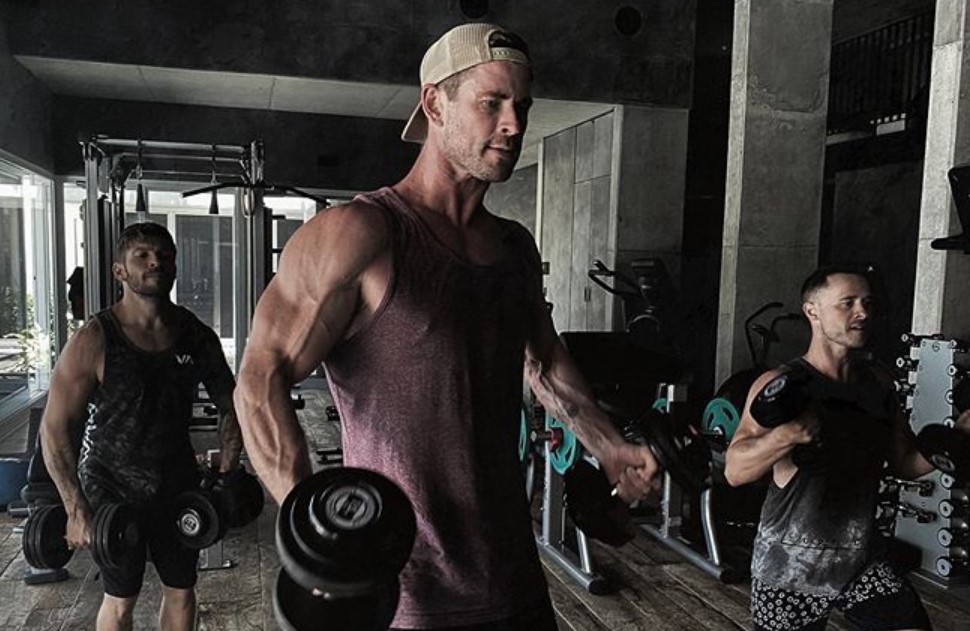 Chris Hemsworth starring as Hulk Hogan for Netflix
February saw the first details announced for the Hulk Hogan movie starring Chris Hemsworth which will be a biopic that centers around the origin story of the Hulkster and the rise of Hulkamania and the 24-inch pythons.
The flick will be released on Netflix which will see Hogan, real name Terry Gene Bollea, acting as a consultant and executive producer.
Todd Phillips, known for The Hangover movies and the recent DC Joaquin Phoenix Joker film, is directing.
Chris Hemsworth muscles as Thor: