It's reported that Karl Urban as Johnny Cage is a done deal in the Mortal Kombat sequel and that Tati Gabrielle is up to play the role of Jade.
Earlier in the month it was first reported by Giant Freakin Robot that Karl Urban was in talks to play the role of Johnny Cage and now in THR's report about Tati Gabrielle being in final talks to play Jade, THR says "Karl Urban is already on board to play fan-favorite character Johnny Cage, an action movie star who enters the Mortal Kombat tournament in order to prove to naysayers he is able to do his own stunts."
News of Karl Urban playing Johnny Cage is quite a surprise as Urban doesn't seem to fit with previous versions of the characters. Johnny Cage is more known for being a splashy show-off Hollywood type compared to the grim and scruffy Karl Urban who as of late is known for playing Butcher in Prime Video's popular The Boys series.
WWE Superstar Mike "The Miz" Mizanin actually wanted to play Johnny Cage, who does seem like a better fit or even someone like Rob Gronkowski who actually resembles Johnny Cage in Mortal Kombat 11, but we see they wanted Karl Urban who perhaps will play an older and more weathered version of Johnny Cage in the sequel.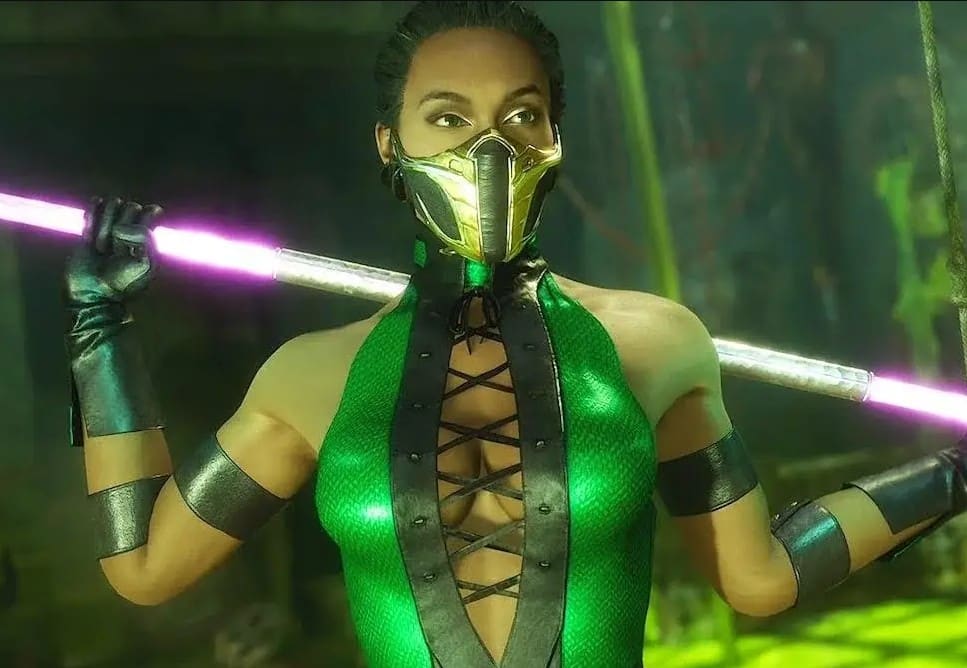 Jade is Princess Kitana assassin and bodyguard
Regarding Tati Gabrielle, she is playing Jade, described as an assassin who is a friend and bodyguard to the character known as Princess Kitana. Tati Gabrielle is known for The CW's 100, Netflix's You as well as The Chilling Adventures of Sabrina and voiced Willow in The Owl House animated series and Kai Li Cain in Batman: The Doom That Came To Gotham.
Character leaks have revealed that Kitana will play a prominent role in Mortal Kombat 2 as it is said the movie will also feature Shao Khan who kills her parents, the king and queen, with Kitana seeking revenge.
It's also said Baraka will be featured as an ally to Johnny Cage who at first is Cage's enemy but joins Johnny Cage's side after being impressed by his fighting skills.
Mortal Kombat 2 doesn't have a release date as of yet; Simon McQuoid, who directed the previous movie is returning to direct, and it is reported members of the first movie's cast will return, such as Jessica McNamee (Sonya) and Josh Lawson (Kano).
THR describes the sequel as continuing the story of a group of ragtag fighters, versed in the ways of martial arts, who defend our reality which is known in Earthrealm against the Outworld. 
Tati Gabrielle Instagram posts:
(via THR)