It's claimed that Karl Urban is in talks to play Johnny Cage in the Mortal Kombat 2 movie in development which is a sequel to the 2021 movie.
Recent details include that Johnny Cage will be a part of Mortal Kombat 2 with the details sounding like the character will be leading the forces against Shao Khan.
Character reveals offer Baraka will also be in the movie and that Baraka initially starts off butting heads with Johnny Cage but comes to respect Cage as a fighter. It's said Baraka joins the side of Johnny Cage after being impressed with Cage's fighting skills.
Regarding Karl Urban, two separate sources offer the actor, who is known for playing Butcher in Prime Video's The Boys, is in talks for Mortal Kombat 2.
According to Giant Freakin Robot, Karl Urban is in final talks for a role.
Twitter use MyTimeToShineHello has added that Karl Urban is in talks for the role of Johnny Cage.
Karl Urban as Johnny Cage is actually surprising as the character is known for his flashy Hollywood persona and comic releif, while Urban, per The Boys, comes off more scruffy, serious, rough, and tough. Maybe Karl Urban is actually up to play another character?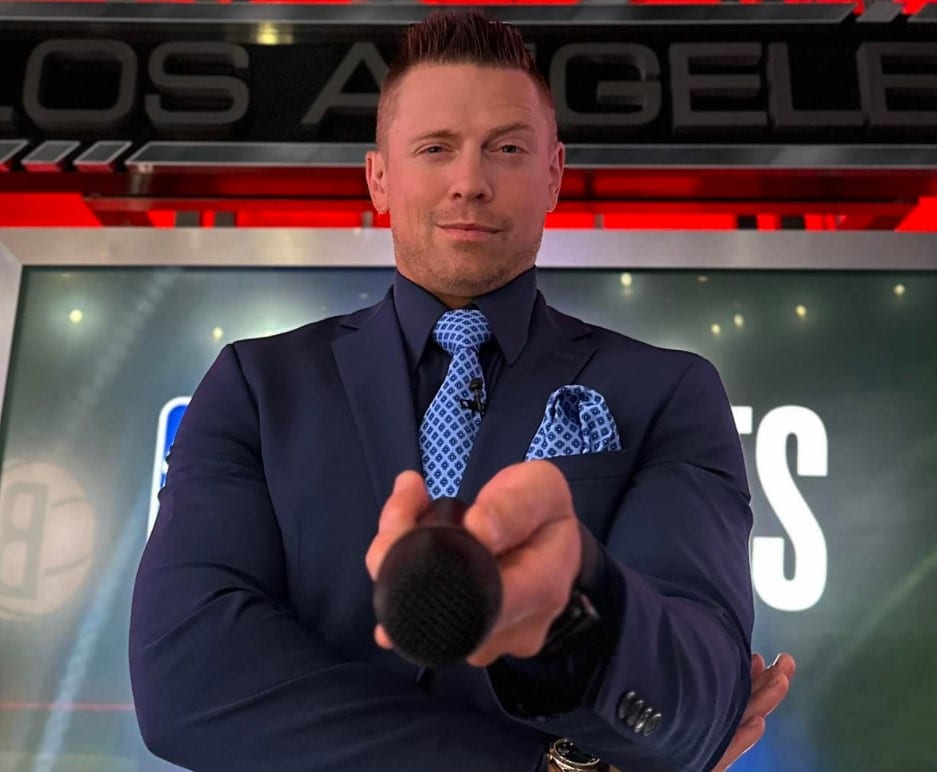 Is there a better choice to play Johnny Cage?
A fan-favorite to play the character happens to be WWE Superstar Mike "The Miz" Mizanin who actually said he hopes to play Johnny Cage (and now that I've googled MK11 images, Gronk looks the part, too!).
"I have been working on my splits. I've been working on my kicks. As soon as I saw that Mortal Kombat was out and there was no Johnny Cage yet and my name was literally trending worldwide No. 1, 'We want Miz as Johnny Cage,'" said The Miz in a previous interview (watch below). " I was like, 'If they want that to happen, I need to basically make sure that I am prepared and ready that if that opportunity presents itself, then I will be ready and focused." 
The Miz continued, "I will do everything in my power to hopefully get that part if the opportunity presents itself. I have an immense work ethic, and whatever it takes, I will be there to try and do it. And if I don't get it, that's okay too. But I hope the person that does get it will put in the same amount of work and dedication and give the fans exactly what they want because I know what I want out of Johnny Cage. I really do." 
In addition to Johnny Cage, Shao Khan, and Baraka, it's said Mortal Kombat 2 will feature Kitana, Quan Chi, Kitana's father King Jerrod, and his wife Queen Sindel. The plot is said in part to follow Shao Khan murdering Kitana's father and mother, with Kitana seeking revenge.
Miz is putting in actual work to hopefully get cast as Johnny Cage in the next @MortalKombat movie.

Yes, that means splits training 😳#OutOfCharacter | @mikethemiz

📺: https://t.co/JKvXOqp9bd

🎧: https://t.co/dsk5S2Cr8D pic.twitter.com/XIxD3hjHvX

— Possibly Ryan Satin (@ryansatin) May 3, 2022