The Monster Hunter release date has been pushed back by Sony from its September 4 Labor Day weekend date to next year.
Monster Hunter, starring Milla Jovovich, will now be released April 23, 2021.
Update: New trailer says December 2020 release.
The reason for the change is two-fold as Paramount has A Quiet Place 2 scheduled for Sept. 4, so as Deadline notes, why compete?
The site further offers Los Angeles may get closed down again due to coronavirus fears, which means movie theaters would close, and then all the August movie release dates would have to get pushed back to the Fall. To boot, it's said if Los Angeles closes down movie theaters again, it would take theaters another month to reopen.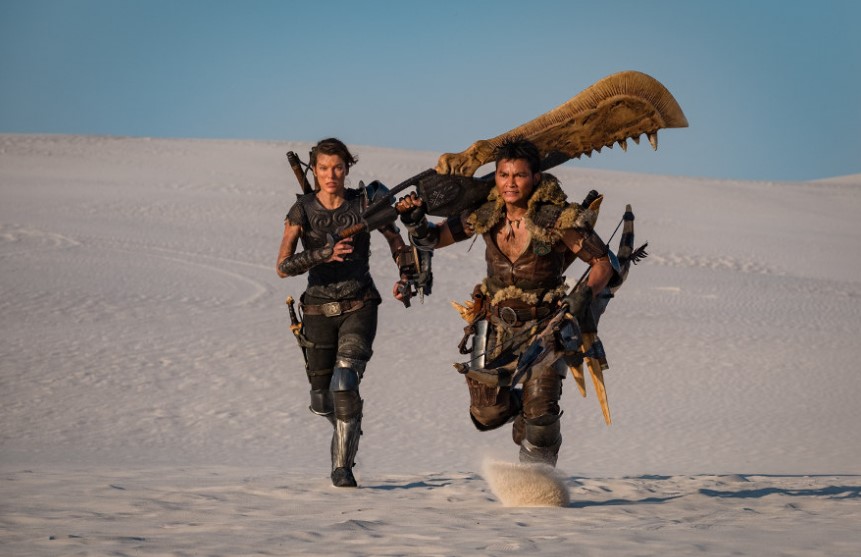 Monster Hunter now gets released April 23, 2021
Milla Jovovich's husband, Paul W.S. Anderson, directs the flick.
Synopsis: Behind our world, there is another: a world of dangerous and powerful monsters that rule their domain with deadly ferocity. When Lt. Artemis (Milla Jovovich) and her loyal soldiers are transported from our world to the new world, the unflappable lieutenant receives the shock of her life. In her desperate battle for survival against enormous enemies with incredible powers and unstoppable, revolting attacks, Artemis will team up with a mysterious man who has found a way to fight back.