A new Monster Hunter image is unleashed which features star Milla Jovovich explaining why her character wields dual weapons.
"I experimented with different weapons during the game and was able to kill more monsters with those blades," Jovovich told Empire Magazine. "I thought they'd look really beautiful in an action sequence."
The director on the flick, husband to Jovovich, Paul WS Anderson, also spoke about the character of Artemis.
"I wrote the role of Artemis for Milla as the avatar for the player, so she could be a grounded, relatable real-world character who is fresh to the world of Monster Hunter," said Anderson. "Although Milla's character's not specifically in the game, she chose the same armor and weapons she uses in the game, so there were aspects of her game character that got folded into the movie representation."
Jovovich added: "Yeah, she's not based on a character from the game. Paul wrote her as the captain of a team of Army Rangers that go in to rescue their colleagues."
Monster Hunter gets released Sept. 4.
Monster Hunter Milla Jovovich image: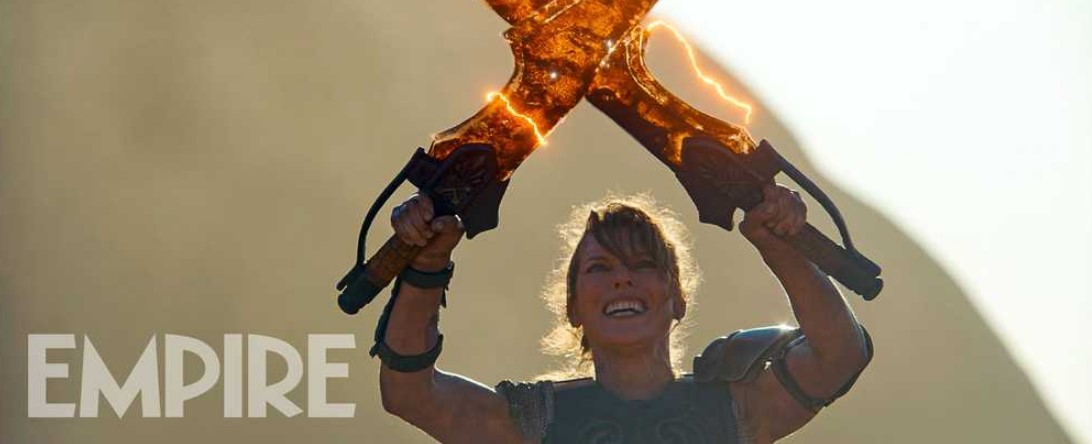 Monster Hunter synopsis:
Behind our world, there is another: a world of dangerous and powerful monsters that rule their domain with deadly ferocity. When Lt. Artemis (Milla Jovovich) and her loyal soldiers are transported from our world to the new world, the unflappable lieutenant receives the shock of her life. In her desperate battle for survival against enormous enemies with incredible powers and unstoppable, revolting attacks, Artemis will team up with a mysterious man who has found a way to fight back.