Amid the coronavirus scare, it's learned the Milla Jovovich Monster Hunter movie still has plans to get released on time, but the Netflix Resident Evil series is presently on hold.
Martin Moszkowicz, boss of producer-distributor Constantin Film, gives an update out of Germany on the situation.
"Monster Hunter is still set for a September worldwide release. We are delivering it this week," confirmed Moszkowicz.
Regarding the Resident Evil Netflix series, which Constantin Film has been developing and has been said to start filming in June, it's on hold as is all the projects from Constantin Film that have been or are due to start filming soon.
"We had to shut down over 30 shows altogether, mainly stuff done in Germany, and in Czech Republic and Romania," said Moszkowicz. "We still have 10 days to shoot on a big German comedy, Caveman. There are various scenarios, depending on the situation, to try to shoot those additional scenes. One starts end of April, another end of May, and another end of June. The release date is end of November so we can maybe get there."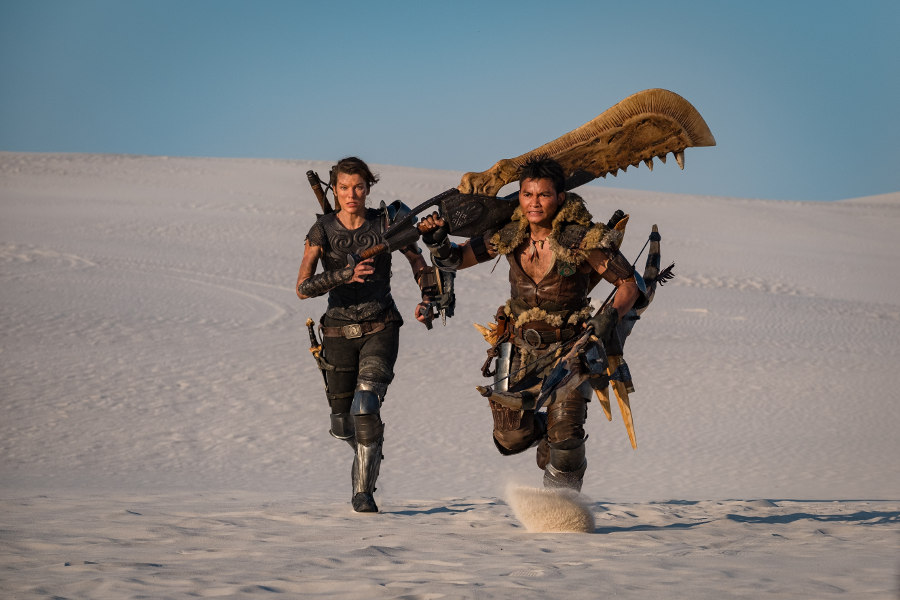 Milla Jovovich stars in Monster Hunter
Regarding the coronavirus in Germany, which has the third-highest number of coronavirus cases on the continent, but it is sixth in terms of the death toll, similar to what a friend in Hong Kong told me, Moszkowicz says most people are getting it mildly.
"I am neither a doctor nor an epidemic analyst… There are several answers floating around: The quality of the German health system and a [relative] abundance of intensive care units; heavy testing (German labs have the highest testing capacity worldwide) and therefore a higher number of infected people discovered (with most of them having mild symptoms); the infections in Bavaria originated within skiing resorts in the Alps. Those skiers are usually healthier and younger," said Moszkowicz.
Monster Hunter is due out September 4, 2020 with Paul W.S. Anderson directing.
The flick is described as: Behind our world, there is another: a world of dangerous and powerful monsters that rule their domain with deadly ferocity. When Lt. Artemis (Milla Jovovich) and her loyal soldiers are transported from our world to the new world, the unflappable lieutenant receives the shock of her life. In her desperate battle for survival against enormous enemies with incredible powers and unstoppable, revolting attacks, Artemis will team up with a mysterious man who has found a way to fight back.
(via Deadline)