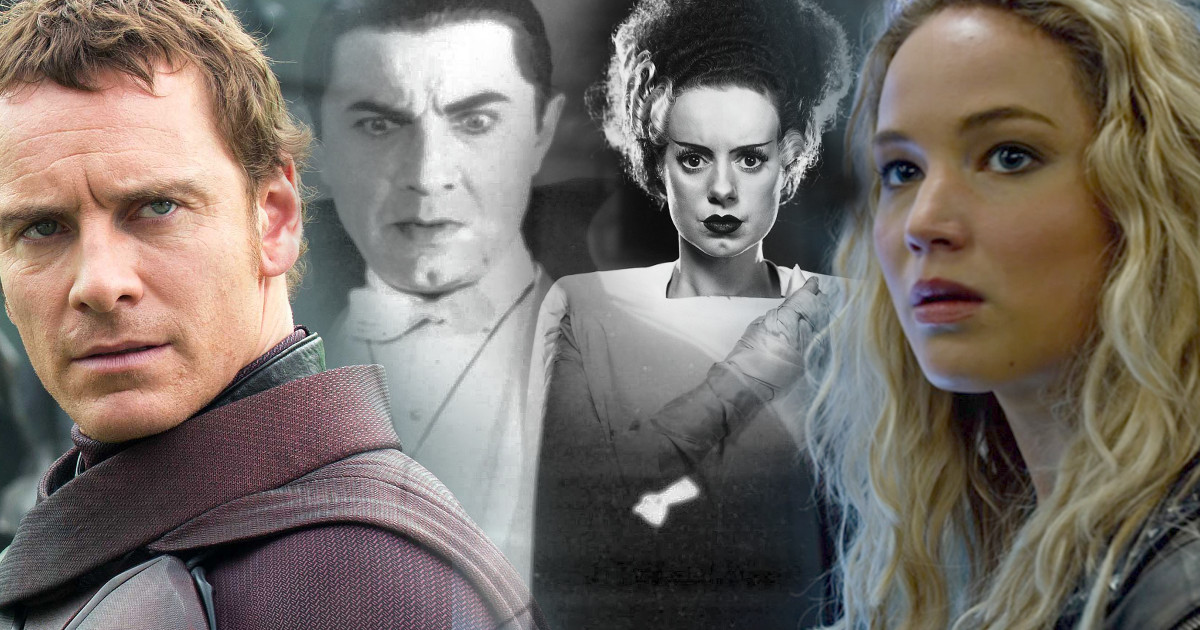 X-Men stars Michael Fassbender and Jennifer Lawrence are wanted for another cinematic universe–Universal's Dark Universe.
Universal is kicking off their Dark Universe with The Mummy, featuring Sofia Boutella as the character which also introduces Tom Cruise's Nick Morton, who will go on to be featured in the Dark Universe movies, and Russell Crowe's Dr. Henry Jekyll and Mr Hyde.
Following The Mummy, plans are underway for Bride of Frankenstein, Frankenstein's Monster (starring Javier Barden), Invisible Man (starring Johnny Depp) and more.
Dark Universe director, writer and producer Alex Kurtzman fills in Fandango that there are plans for more movies also including a new Dracula film, Creature from the Black Lagoon, Phantom of the Opera and Hunchback of Notre Dame.
"We know we're going to do Frankenstein, Bride of Frankenstein, Dracula, Creature from the Black Lagoon, Phantom of the Opera, Hunchback of Notre Dame, Invisible Man"
It's also been said Dwayne Johnson is being eyed for a Wolfman movie and possibly Angelina Jolie may play the Bride of Frankenstein.
Kurtzman also reveals he would like Michael Fassbender, Jennifer Lawrence and Charlize Theron as part of the Dark Universe.
"I'd love to bring Michael Fassbender in, I'd love to bring Jennifer Lawrence in, I'd love to see Charlize Theron in there, Angelina Jolie…"
The Mummy opens this Friday.