A pair of villains is revealed for the upcoming Men In Black International movie which stars Chris Hemsworth and Tessa Thompson.
The latest issue of Empire Magazine reveals the following pair of shapeshifting aliens who are set to cause havoc for the super-secret agency, played by famed dancers Les Twins, the identical duo Laurent and Larry Nicolas Bourgeois.
"In their natural state, they're pure energy," VFX supervisor Jerome Chen says. "To blend in on this planet, they disguise themselves as humans. They do phase transitioning: changing state from solid to liquid, and back to any solid of their choosing. They can reform things and use them as projectiles. It's a cool ability."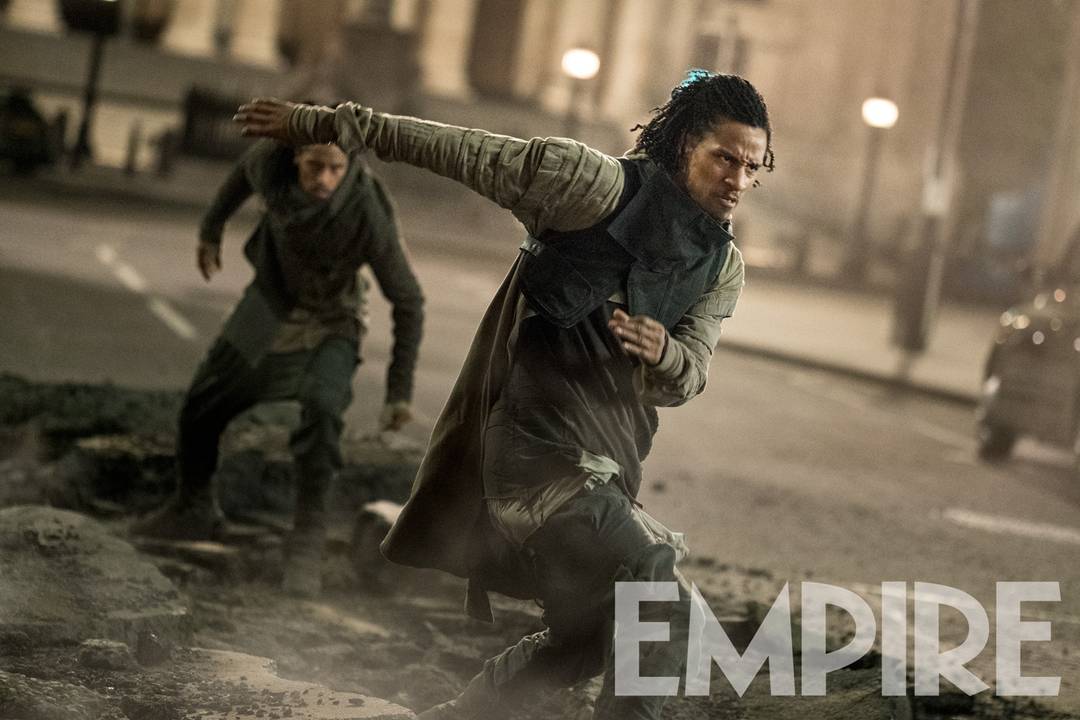 Men In Black International has a June 14, 2019 release date directed by F. Gary Gray also starring Emma Thompson, Liam Neeson, Rebecca Ferguson, Kumail Nanjiani, Rafe Spall, Laurent Bourgeois, and Larry Bourgeois. The film is written by Art Marcum and Matt Holloway, based on the Malibu Comic by Lowell Cunningham, and produced by Walter F. Parkes and Laurie MacDonald.