The case of sequelitis continues, at least in terms of reviews, as the Men In Black International Rotten Tomatoes score is in, and similar to Godzilla and Dark Phoenix, it's not good.
While Sony was looking to capitalize on Chris Hemsworth and Tessa Thompson's comedic relationship from Thor: Ragnarok, if the flick's Rotten Tomatoes score is anything to go by, it looks like another bomb.
The Men In Black International Rotten Tomatoes score currently comes in at only 34% with 78 reviews counted.
Update: With 126 reviews now in, the score drops to 27%.
Update #2: 24% with 183 reviews counted.
Comparing the score to the three previous films, which starred Will Smith, Tommy Lee Jones, and Josh Brolin, we see its more in line with the second flick:
Men In Black: 92%
Men In Black II: 39%
Men In Black III: 68%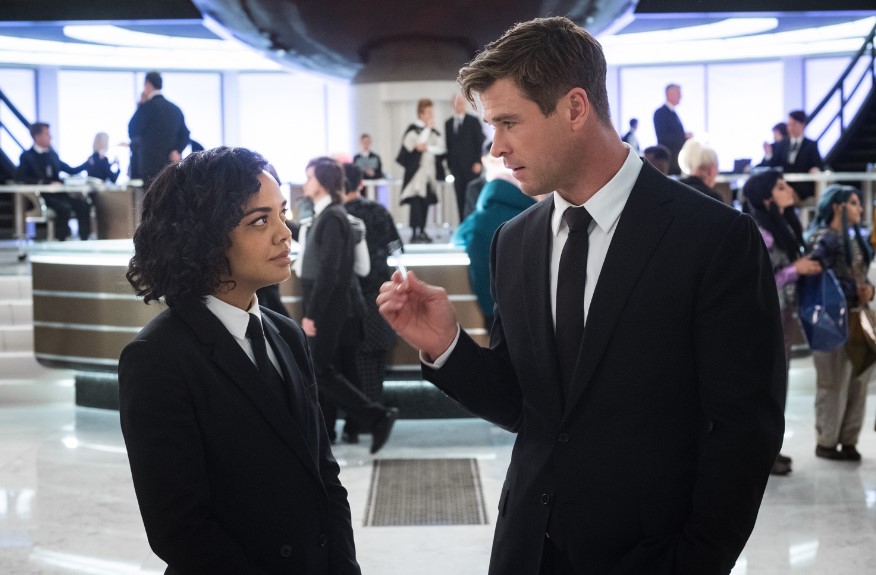 Men In Black International Rotten Tomatoes and Tracking are low
Regarding how much Men In Black International will bring in for its opening weekend, estimates are tracking around $30-40 million, which is much less than the $69 million grosses for the first three movies when adjusted for inflation.
Obviously, it is still too early to tell if the flick will bomb, but audiences seem tired of the same old same old. The poor reception to Godzilla: King of the Monsters and the X-Men Dark Phoenix movie is in part being blamed on their lackluster sequels.
Men In Black International opens June 14, 2019 directed by F. Gary Gray also starring Emma Thompson, Liam Neeson, Rebecca Ferguson, Kumail Nanjiani, Rafe Spall, Laurent Bourgeois, and Larry Bourgeois. The film is written by Art Marcum and Matt Holloway, based on the Malibu Comic by Lowell Cunningham, and produced by Walter F. Parkes and Laurie MacDonald.