The box office numbers are coming in for this weekend's releases, and they are not too good regarding Men In Black International starring Chris Hemsworth and Tessa Thompson, as well as Shaft starring Samuel L. Jackson.
Men In Black International saw an okay Thursday night preview of $3.1 million, but its Friday is pegged at only $7 million, giving it a $10 million start for the weekend, with opening weekend estimates now lower around the $25 million range. The previous flicks opened to near $70 million with inflation accounted for.
Regarding why the flick is doing poorly, reviews are bad as its Rotten Tomatoes score is at only a 24%, the lowest of the franchise. In addition, audiences are only giving it 3 stars, with a low 44% "definite recommend," but while we do see the flick is favored by kids under 12 who give it 4 stars, that really doesn't help much. To boot, the movie is without original stars Tommy Lee Jones and Will Smith, so as has been noted, this appears to be another case of sequelitis, which also affected Godzilla and Dark Phoenix. Word of mouth appears to be the only thing that could save the movie, but that seems in doubt.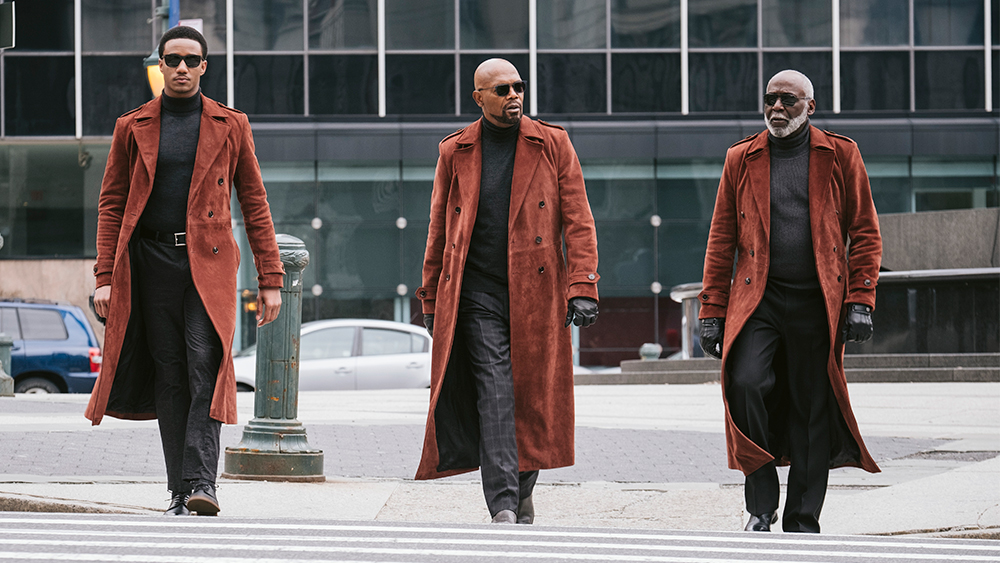 Audiences staying away from Men In Black International and Shaft
Regarding Samuel L. Jackson's Shaft, the movie has tanked so bad that it is getting released on Netflix internationally. The movie is estimated to open to only an $8.5 million weekend gross. It's wondered if audiences have forgotten about the 2000 Shaft movie which opened to over $31 million (with inflation), as it has been near twenty years since its release. It could also be possible that audiences steered clear of the flick because of Samuel L. Jackson's politics and rants against President Trump.
Interestingly enough, MIBI's Tessa Thompson also raised alarm bells when she made it be known that her movie has lines regarding the "Men" in "Men In Black." Similar to Dark Phoenix where Jennifer Lawrence comments on the "X-Men" name, Tessa Thompson and Emma Thompson's characters have an exchange (via Variety):
"Emma Thompson has a brilliant quip in the movie," the other Thompson explains, "where I say 'Men in Black' because I'm confused that that is the title of the organization, and she goes, 'I know, I've had the conversation, it's taking time.'
Tessa Thompson continues actually stating she hopes the "Men In Black" title eventually gets changed:
"Maybe that will change," she says.

Referring to her character, Thompson adds, "Certainly, I think if Agent M sticks around the organization long enough, she will probably push some buttons to make change, and frankly, that's the only way that things change, is people on the inside that have a real stake, really calling the institutions out."
Judging by the poor box office opening, it's in doubt that Tessa Thompson will be back for another Men In Black movie.
(via Deadline)