The Revengers stand reunited as Chris Hemsworth and Tessa Thompson have posted images from the set of the new Men In Black 4 movie.
The pair recently starred together as Thor and Valkyrie for Marvel's Thor: Ragnarok film.
Update: Watch video:
Chris Hemsworth and Tessa Thompson posted the following on Instagram: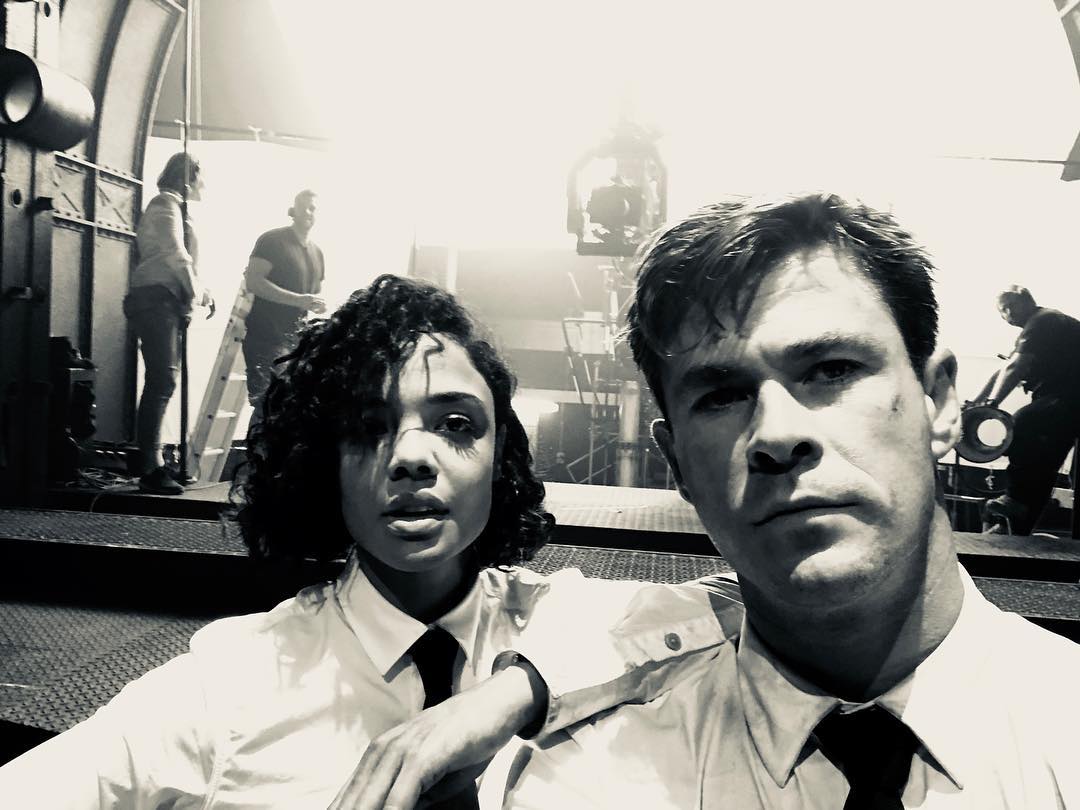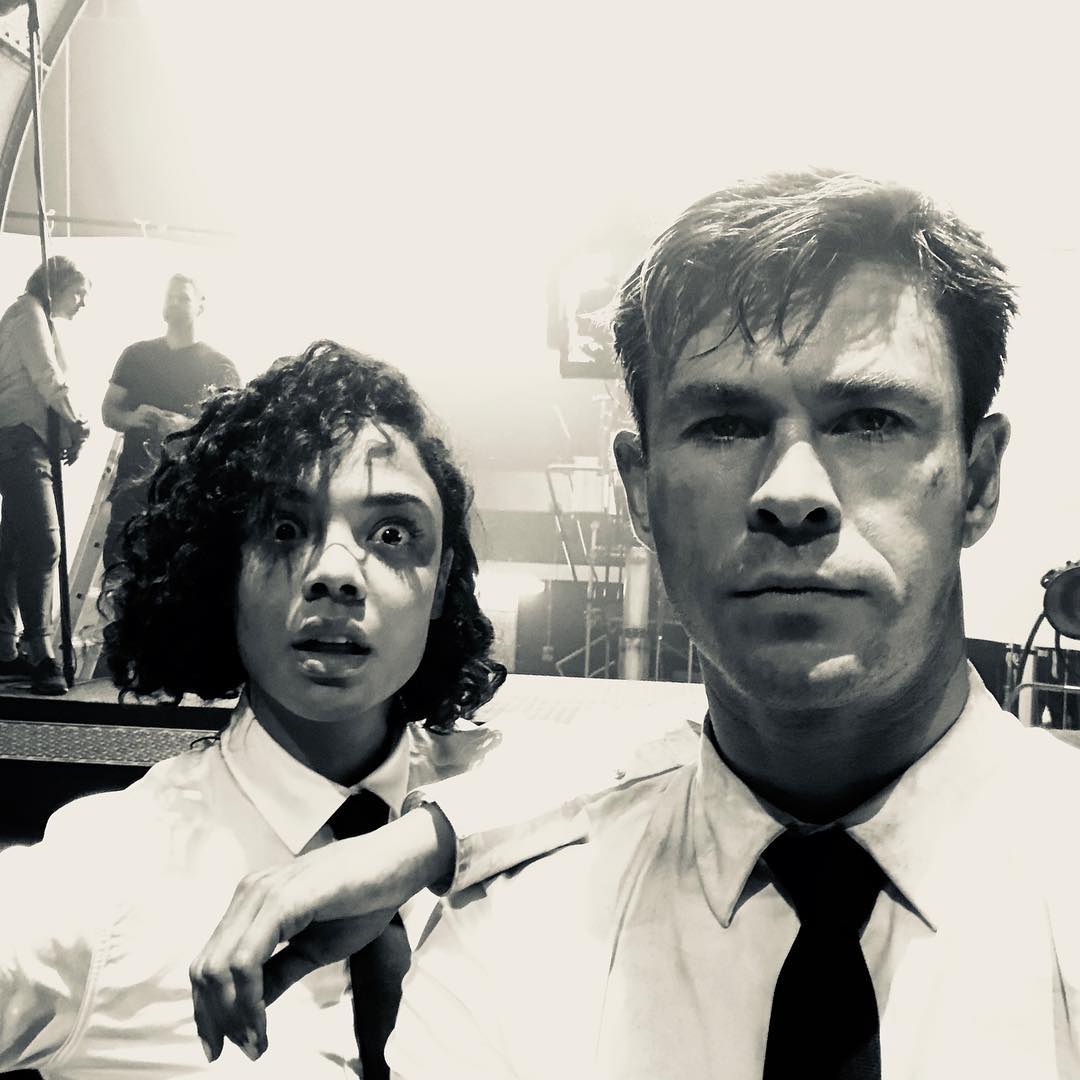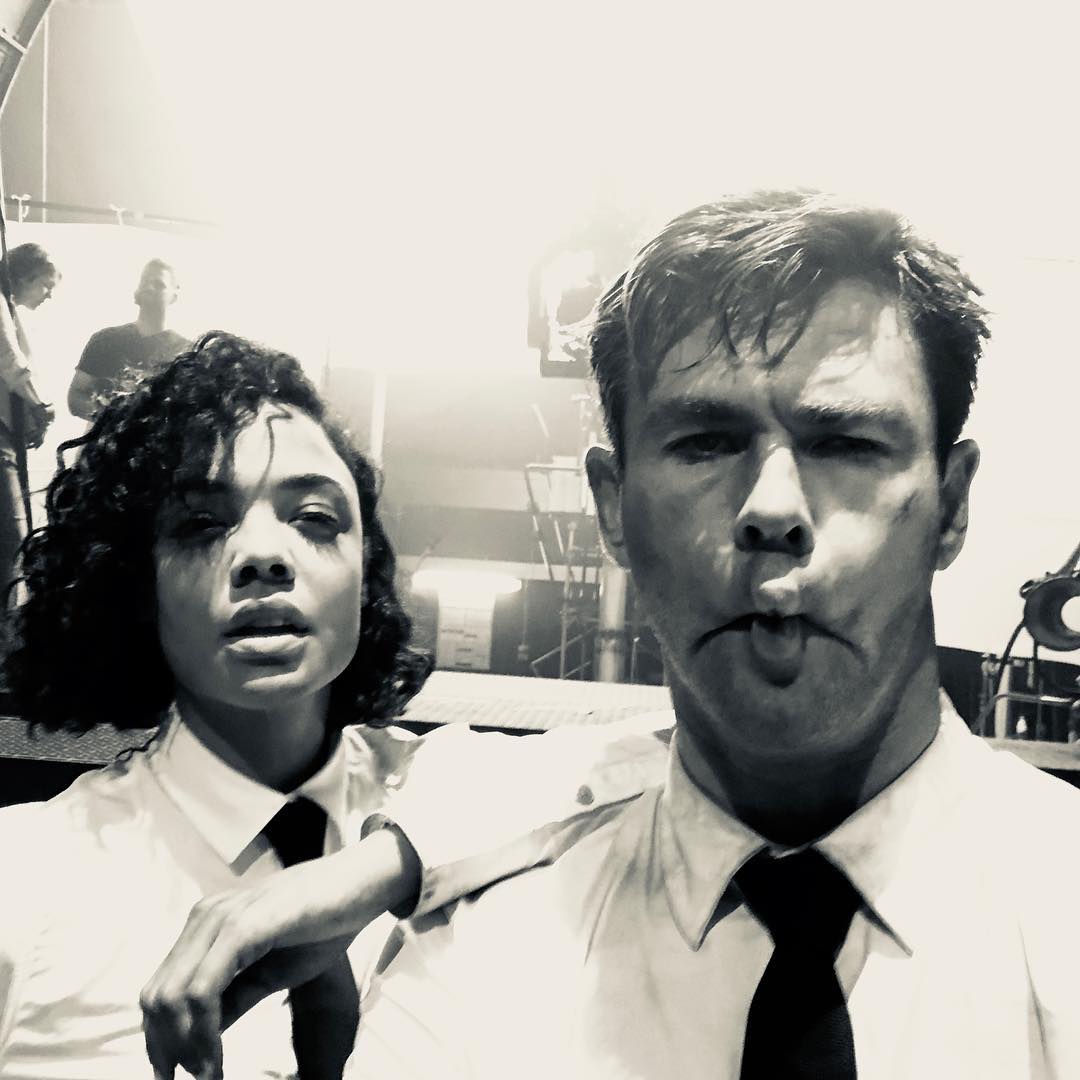 The currently untitled Men In Black 4 has a June 14, 2019 release directed by Straight Outta Compton's F. Gary Gray, written by Iron Man writers Matt Holloway and Art Marcum and also stars Rebecca Ferguson, Emma Thompson, Liam Neeson, Kumail Nanjiani and Rafe Spall.
The spinoff is described as a contemporary sci-fi pic about the black-clad secret force that protects earth from the alien scum of the universe, focusing on new characters chasing villains that put the picture on more of a global scale than the two previous films, with the new Men In Black compared to Jurassic World which rebooted and expanded that franchise.
Will Smith and Tommy Lee Jones will not be back, but it's said the new film acknowledges and builds on the world they inhabited and is set in the same universe.