Matt Ryan wants to play Constantantine for J.J. Abrams in the Justice League Dark series that is in development for HBO Max.
Ryan, who has played Constantine for six years on TV and in the DC animated films, fills in Den of Geek that he at least wants a chance to audition for the role:
Whatever happens, John Constantine is a great character. I have no right to this character, no ownership over him. I'm an actor! How many people play Hamlet or Macbeth? I feel lucky to have played him, but there's a part of me artistically that wants to dive into a part of John that I want to explore, and hopefully that opportunity comes!
Matt Ryan also says that he has been well aware that at one-time movie plans for Justice League Dark were in the works and he goes so far as to say that he is such a fan of the character that he has written ideas about a Constantine movie:
"I love the darker elements of John. There's something about the Joker movie that really kind of connected to me in the way of like, 'Sh-t, they need to do–I would love to do–a John Constantine movie like that!' Listen, I've had sleepless nights about it, honestly. God, I've written treatments!"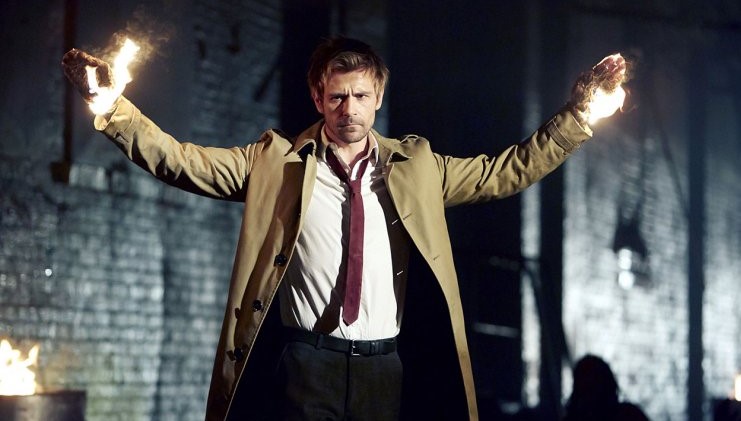 Matt Ryan is Constantine
Back in 2017 when the first Justice League Dark animated movie was released, I had the pleasure of interviewing Matt Ryan while at a premiere in Beverly Hills where Ryan offered he is always up for playing the character:
I'm always up for reprising this character because I feel like there was some unfinished business with the TV show. I felt we were really getting somewhere in terms of the tone of it and the storylines we were exploring. So any other opportunity to explore him or flesh him out, I'm game for.
Matt Ryan recently starred as Constantine in the Justice League Dark: Apokolips War animated movie that was just released, and he is a huge fan-favorite character, so hopefully, J.J. Abrams will at least consider Ryan for the new HBO Max series.
Regarding the Justice League Dark HBO Max series, no details are known, but it was previously reported J.J. Abrams and his production company, Bad Robot, which recently signed a mega-deal with WarnerMedia, are developing Justice League Dark properties, so it could be possible that some of the characters could get spinoffs in various related forms.
As part of the official announcement, Warner Bros. only offered:
The third will be a major series based on DC characters in the "Justice League Dark" Universe, details to be revealed soon.