Keanu Reeves offers an update on The Matrix 4 filming in Germany amongst the fears surrounding the coronavirus pandemic that has shut down production worldwide for months and continues to do so.
Reeves spoke with the AP (watch below) about filming in Berlin, which I first exclusively revealed back in January along with details on a character that could be the new Oracle.
"It's great and an honor. I'm very grateful to be working. I'm here in Berlin, you can hear the sirens, but you know, there's some really thoughtful, effective protocols in place. The rhythm of filmmaking has been not really impacted or interrupted," said Reeves. "You know, I think everyone loves the project."
Reeves continued with the mention that the coronavirus pandemic won't stop Hollywood.
"If you're ever going to get into any kind of situation that needs to be figured out or 'how do we do this?' show business people are the best," said Reeves. "We're scrappy, we know how to get stuff done. We're inventive, we think on our feet. That kind of kindred spirit if just coming together. It goes back to 'Let's put on a show! We'll get some props! We've got some things we're going to write!' That spirit is definitely alive and well on The Matrix."
Reeves and co-star Carrie-Anne Moss also recently offered The Matrix 4 is amazing and beautiful.
The Matrix 4 has an April 1, 2022 release starring Keanu Reeves, Carrie-Anne Moss, Jada Pinkett Smith, and Yahya Abdul-Mateen II.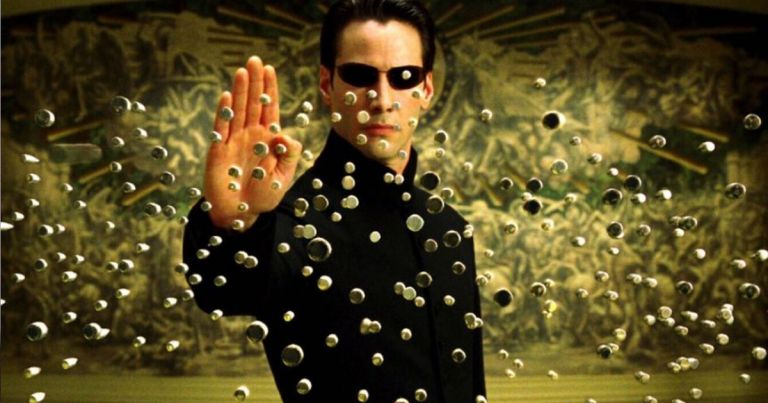 Keanu Reeves talks The Matrix 4:
"We're scrappy!" Keanu Reeves returned to playing Neo this summer on the Berlin set of "The Matrix 4." He says producers have "thoughtful, effective protocols in place" to keep cast and crew safe. Reeves spoke while promoting @BillandTed3. pic.twitter.com/RtTsLOsyGP

— AP Entertainment (@APEntertainment) August 16, 2020