Keanu Reeves and Carrie-Anne Moss offer their thoughts on The Matrix 4, which is currently on hold due to the coronavirus but hopefully resumes filming in Germany soon.
The latest issue of Empire Magazine features an interview with the stars where they offer their thoughts on the flick.
If it was a surprise to audiences that The Matrix was coming back, its stars felt the same. "I never thought that it would happen. It was never on my radar at all," Moss tells Empire in the Heroes Issue, on sale Thursday 11 June. The actor, who is set to reprise the role of Trinity, hailed the screenplay – written by Wachowski along with Cloud Atlas author David Mitchell and Aleksandar Hemon – as the reason to return. "When it was brought to me in the way that it was brought to me, with incredible depth and all of the integrity and artistry that you could imagine, I was like, 'This is a gift.' It was just very exciting."

Reeves, who'll somehow be back as original trilogy protagonist Neo, also heaped praise on the story and screenplay, suggesting that it's just as timely as the original film. "Lana Wachowski wrote a beautiful script and a wonderful story that resonated with me," he says. "That's the only reason to do it. To work with her again is just amazing. It's been really special, and the story has, I think, some meaningful things to say, and that we can take some nourishment from."
Empire Magazine hits newsstands on June 11.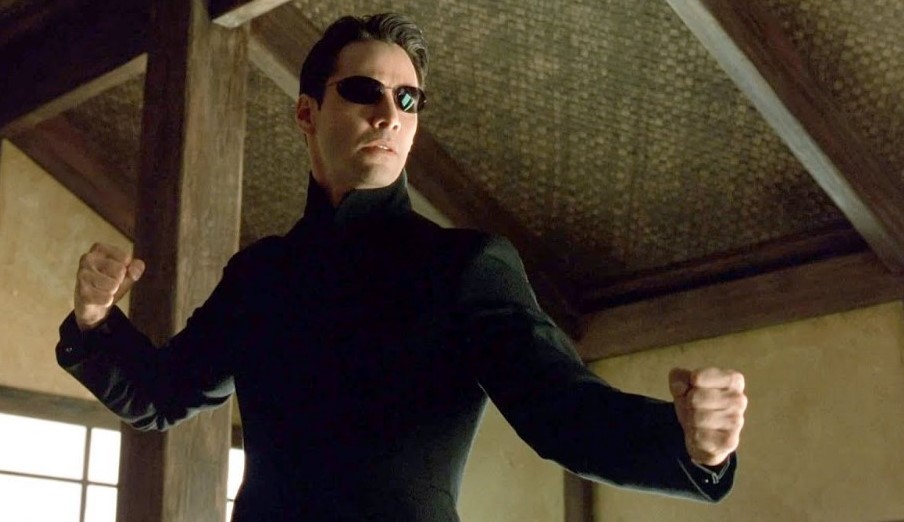 Keanu Reeves returns for The Matrix 4
The Matrix 4 has a May 21, 2021 release directed by Lana Wachowski and also stars Neil Patrick Harris (possibly as a new Agent Smith), Aquaman villain Yahya Abdul-Mateen II is rumored to be playing a young Morpheus; Marvel's Iron Fist actress Jessica Henwick is said to be playing a female-like Neo character at the forefront of the movie, and the film also stars Jonathan Groff, star of Netflix's Mindhunter; Toby Onwumere, known for the Wachowski's Sense8; Priyanka Chopra Jonas; Ellen Hollman; Brian J. Smith; according to IMDb, Lambert Wilson is playing The Merovingian; with Andrew Lewis Caldwell, Eréndira Ibarra and Chris Sean Reid.
You can also check out exclusive details on what may be a new Oracle character.
(via Empire)