Laurence Fishburne, who starred in all three of the movies from the first trilogy as Morpheus, won't be back for The Matrix 4, which is currently filming in Berlin, Germany.
The actor who also stars with Keanu Reeves in the John Wick films says he wasn't invited back for The Matrix 4.
"I have not been invited," Fishburne told New York magazine. "Maybe that will make me write another play. I wish them well. I hope it's great."
It's unknown why Fishburne might not be in the movie, but one possibility is because it's rumored The Matrix 4 will feature a younger Morpheus. Another possibility is because The Matrix Online video game also saw Morpheus die of gunshot wounds, which was marketed as the official continuation of the story from the first trilogy.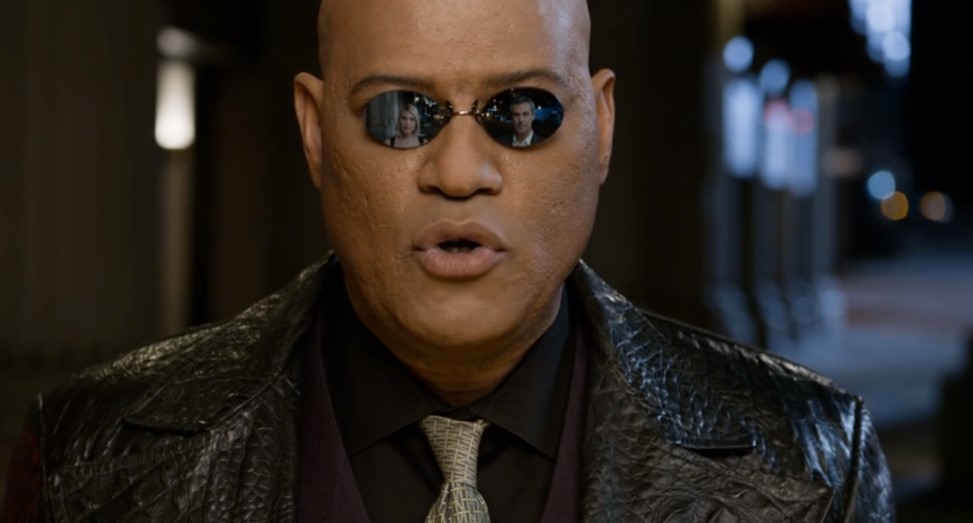 Laurence Fishburne starred as Morpheus in The Matrix trilogy
Fishburne doesn't seem too worried about it.
"[Morpheus] is probably the role that I'll be best remembered for, which is great; it's not the only thing I'll be remembered for, which is better," he said.
While Laurence Fishburne isn't returning, Keanu Reeves will be back along with Carrie-Anne Moss and Jada Pinkett Smith; Yahya Abdul-Mateen II might be playing the young Morpheus, and Jessica Henwick is said to be playing a Neo-like character. Hugo Weaving will also not be back as Agent Smith, with Neil Patrick Harris possibly playing an Agent.
Keanu Reeves recently touched upon the restart of filming and offered there are no problems.
"It's great and an honor. I'm very grateful to be working. I'm here in Berlin, you can hear the sirens, but you know, there's some really thoughtful, effective protocols in place. The rhythm of filmmaking has been not really impacted or interrupted," said Reeves. "You know, I think everyone loves the project."
The Matrix 4 has an April 1, 2022 release directed by Lana Wachowski.