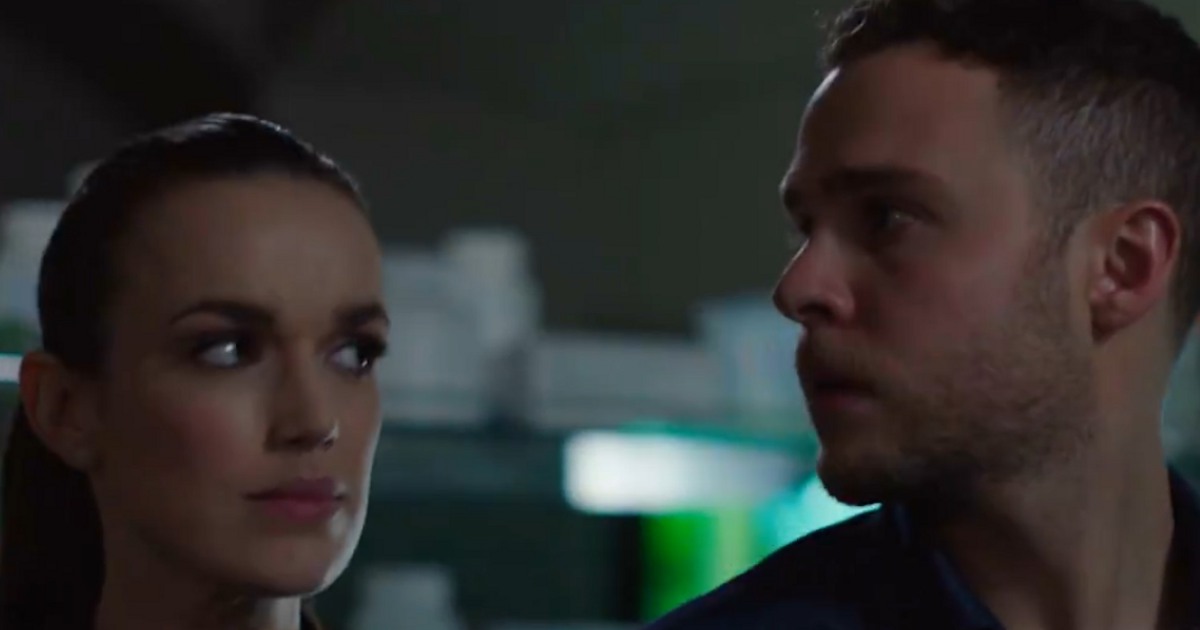 Watch a second preview clip for tonight's episode of Marvel's Agents of SHIELD, "Self Control."
Synopsis:
Suspicion turns to paranoia when the team doesn't know who can be trusted as more LMDs infiltrate S.H.I.E.L.D., on "Marvel's Agents of S.H.I.E.L.D.," TUESDAY, FEBRUARY 21 (10:00-11:00 p.m. EST), on the ABC Television Network.
"Marvel's Agents of S.H.I.E.L.D." stars Clark Gregg as Agent Phil Coulson, Ming-Na Wen as Agent Melinda May, Chloe Bennet as Daisy Johnson, Iain De Caestecker as Agent Leo Fitz, Elizabeth Henstridge as Agent Jemma Simmons, Henry Simmons as Agent Alphonso "Mack" MacKenzie and John Hannah as Holden Radcliffe.
Guest starring are Natalia Cordova-Buckley as Elena "Yo-Yo" Rodriguez, Jason O'Mara as Director Jeffrey Mace, Mallory Jansen as Aida 2.0, Briana Venskus as Agent Piper, Maximilian Osinki as Agent Davis, Zach McGowan as The Superior, Ricardo Walker as Agent Prince and Cantrell Harris as Agent Fisher.
"Self Control" was written by Jed Whedon.
"Marvel's Agents of SHIELD" airs Tuesdays at 10pm ET on ABC .