Disney's experiment(?) and attempt to bring its Marvel fans to ESPN and the NBA seems to have failed as the ratings for Monday's "Marvel's Arena of Heroes" game were pretty bad.
Monday saw the Golden State Warriors vs. New Orleans Pelicans NBA basketball game air with two simulcasts: one as the traditional version on ESPN, and a second "Marvel" version on ESPN2, ESPN Plus, and ESPN Deportes.
According to the official info, the Marvel version of the game integrated "elements from an original Marvel story and iconic characters including Iron Man, Black Panther, Captain Marvel, Captain America, Black Widow, and Doctor Strange throughout the live game, including 3D virtual characters, custom graphics and animation packages" where fans could participate via Marvel Hero points which were attached to three players from each team (watch below).
Well, the numbers show that the traditional version of the game was watched by 300% more fans, as the regular broadcast on ESPN was watched by 1.12 million viewers, while the Marvel version was watched by only 274k viewers (The CW's Batwoman and Supergirl get more viewers).
It should be noted that the numbers for the Marvel simulcast that also aired on ESPN Plus are not included in the viewership numbers, as Disney doesn't release numbers from its streaming service, but it seems hard to believe that millions of additional fans or any amount of fans tuned in on ESPN Plus to make a difference.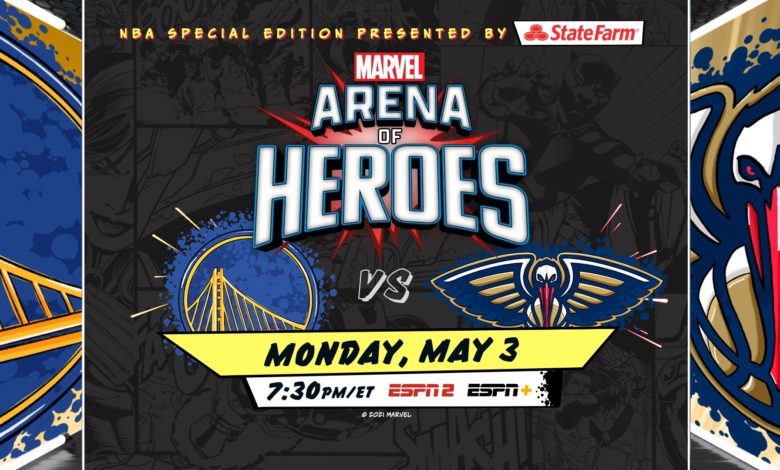 Marvel fans tune out the NBA "Arena of Heroes" game
The NBA released a brief amount of footage of the "Marvel's Arena of Heroes" game where Iron Man can be seen sitting on top of the shot clock while a player attempts a foul shot with the announcers cracking jokes (no — the player cannot see Iron Man).
The NBA has seen its ratings drop drastically as coming into the 2020-21 season, the NBA games airing on ABC — the league's most important partner which is owned by Disney — were down 45% since 2011-12, as of April.
On cable, the NBA ratings were also down, as the games airing on TNT were down 40%, and 20% on the Disney-owned ESPN.
Last year's NBA Finals featuring LeBron James also crashed 51% to an all-time record low, and last season's NBA on ABC recorded the lowest average of viewers as well.
"Marvel's Arena of Heroes" NBA game footage:
(numbers via sportsmediawatch, Outkick)