Nice of Kevin Feige to keep his word, as it's learned Marvel Studios stiffed Hugo Weaving in regards to returning as the Red Skull for Infinity War and The Avengers: Endgame, and this is post-Ike Perlmutter.
Hugo Weaving explained the reason why he didn't return as Red Skull in Infinity War and The Avengers: Endgame is due to contract negotiations with Marvel Studios, as the actor was promised more pay for appearances after Captain America: The First Avenger, but when the time came, Marvel stiffed him and cast a cheaper and different actor (via Time Out):
Oh, yeah. I loved playing that character Red Skull – it was a lot of fun. We were all obliged to sign up for three pictures: I was thinking [Red Skull] probably wouldn't come back in "Captain America" but he may well come back as a villain in "The Avengers". By then, they'd pushed back on the contracts that we agreed on and so the money they offered me for "The Avengers" was much less than I got for the very first one, and this was for two films. And the promise when we first signed the contracts was that the money would grow each time. They said: "It's just a voice job, it's not a big deal". I actually found negotiating with them through my agent impossible. And I didn't really wanna do it that much. But I would have done it.'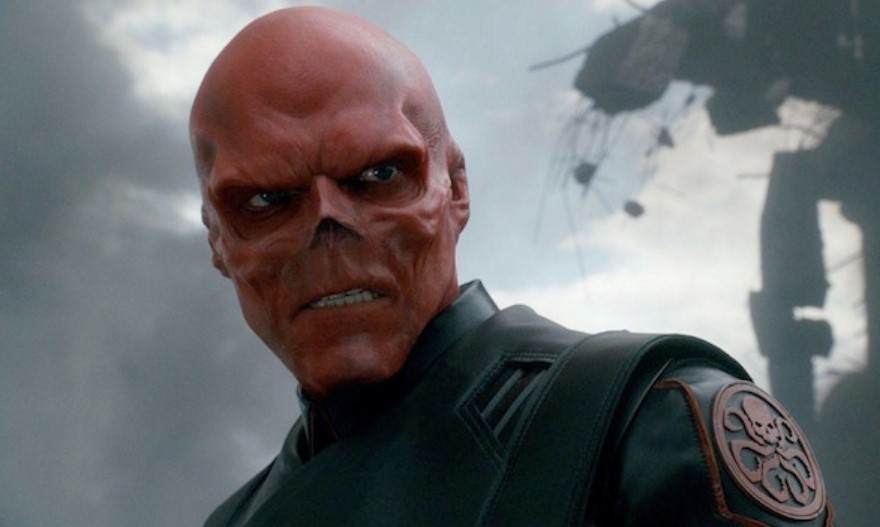 Feige faces Marvel troubles
Marvel on-the-cheap has always been thought to be due to then-Marvel CEO Ike Perlmutter's frugal habits (Perlmutter stopped being involved with the MCU around Civil War), which has been said to have led to beefs with paying The Avengers cast as well as the reason for no Iron Man 4 (and Black Widow), but we apparently see that frugality also looks to include Kevin Feige, who has gotten himself in the hot seat as of late with some of his comments.
Feige recently pulled a switcheroo in regards to the most powerful character in the MCU, as Feige previously said the most powerful character in the MCU was Carol Danvers when the Captain Marvel movie was coming out, but recently saw Feige state it's Scarlet Witch — and interestingly enough, Elizabeth Olsen and Scarlet Witch are a big part of Marvel's Phase 4 slate with the WandaVision Disney Plus series and Doctor Strange 2, while Brie Larson and Captain Marvel are nowhere to be found.
Kevin Feige also saw himself in a bit of a mix up when he claimed a trans character would be coming to the MCU very soon, but it has been reported by the Hollywood trades that is not the case and that a trans-Marvel character is a ways off.
Speaking of Doctor Strange 2, Feige also is having issues with the sequel, as director Scott Derrickson recently left the movie over "creative differences," with Feige and Marvel having yet to announce a new director.
Rumors also have it that Jeremy Renner is done as Hawkeye, and that the Disney Plus series may not happen, another potential big issue for Feige.