Kevin Feige is now trending on Twitter as fans are blaming the Marvel Studios president for the loss of director Scott Derrickson from Doctor Strange 2.
Earlier saw Scott Derrickson take to Twitter to announce his departure due to creative differences: "Marvel and I have mutually agreed to part ways on Doctor Strange: In the Multiverse of Madness due to creative differences. I am thankful for our collaboration and will remain on as EP."
Fans and yours truly alike are now speculating that the creative differences mentioned are due to Kevin Feige changing the direction and tone of Doctor Strange 2 away from Scott Derrickson's original vision, thought to be more horror-like, to something more in line with Feige's been-there-done-that approach to his MCU popcorn films.
Feige recently said that Doctor Strange 2 isn't really a horror film which is the opposite of what has been said this Summer.
"Feige" is now trending on Twitter with a current 5,327 tweets.
Check out what the fans have to say below.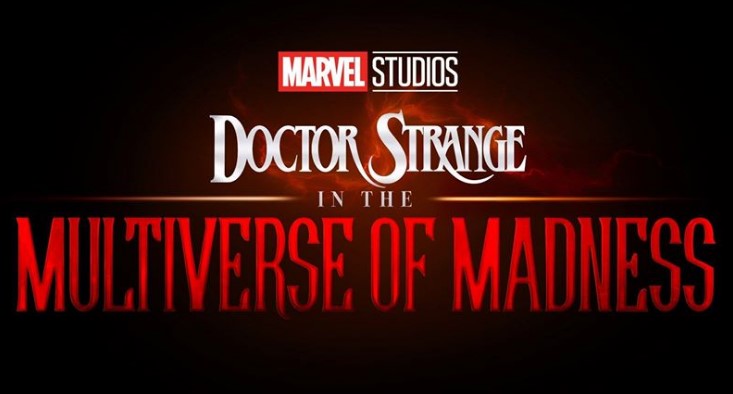 Scott Derrickson further comments on Doctor Strange 2
Derrickson followed up his initial tweet with a response to fellow filmmaker Duncan Jones who offered in response to the news: "Wish you the best on whatever you do next mate. I know those decisions can keep a person up at nights. I'm sure its a relief to have it decided."
"Well said, sir, and thank you," Derrickson replied to Jones.
A film writer also offered: "Ugh. Sad news. Sorry, sir. Still hopeful for the movie, and I'll be there for whatever you make next."
"Thank you, my friend," Derrickson replied.
Derrickson also retweeted a tweet from C. Robert Cargill that joked: "So I guess it's safe to announce that Scott Derrickson and my next film CATS 2: THE FURRENING is being moved up and should be shooting soon."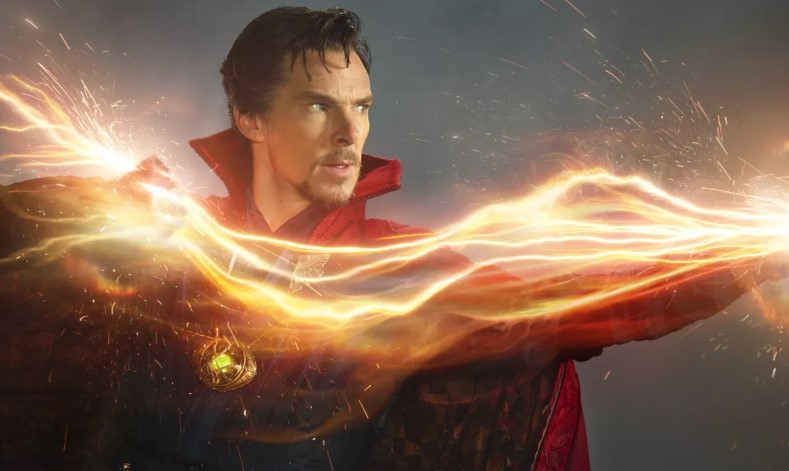 Fans blame Kevin Feige for Doctor Strange 2 losing director Scott Derrickson
"Creative differences"
More like, you wanted to go deep with the horror route for this film. But, Feige and Iger, were pushing far from that take, to not scare the children.
Sounds like Edgar Wright and 'Ant-Man' all over again...

— Wayne Parker (@WayneParker214) January 10, 2020
I wonder if this is over the rating.

At #SDCC, Scott Derrickson was super excited to emphasize that Doctor Strange in the Multiverse of Madness would be a "scary" Marvel movie. Feige immediately interjected and said, "It's gonna be PG-13 and you're gonna like it."

Hmm...

— The Brandalorian (@BrandonDavisBD) January 10, 2020
Scott Derrickson: Hey I wanna make Doctor Strange 2 kind of unique and not like literally every other Marvel movie

Kevin Feige: pic.twitter.com/2L53VZ3C5g

— Salt (@realsalt_) January 10, 2020
I'm sorry mr Feige is a coward with no guts to do anything different. Come to DC for Justice League Dark? Talk to Todd Phillips and he can get it green lit for you ASAP. And best part is, you can make it as scary as you want-- No theme parks necessary.

— 214 (@burner398) January 10, 2020
Of course. Because he wanted to go full horror, and Feige lacks any creative vision aside from minting money for investors.
Come over to DC and do Justice League Dark. I know no one will force you to add Beyonce jokes https://t.co/bxpo7ihO9l

— ------------ ○ Primus Interpares (@LiveLoveLupe) January 10, 2020
Scott Derrickson: I want Dr Strange 2 to be full out Rated R Horror Movie.

Kevin Feige: pic.twitter.com/cEt931M4FV

— Jimmy Folino (@MrNiceGuy18_58) January 10, 2020
Scott Derrickson: I'm gonna make Doctor Strange 2 the first horror movie in the MCU

Kevin Feige: Well...not really

Scott: pic.twitter.com/qaP30ZzOp0

— Kelvin Mendez (@KelvinUMendez) January 10, 2020
Remember how Feige said a week ago there's a character they always wanted to use and they'll use it for Doctor Strange 2? Feige's already got this whole thing planned. They don't need Derrikson. This is the main thing that is bothering me about the MCU, but I'm used to it by now. pic.twitter.com/3vVPR5J0Jz

— Daniel RPK (@rpk_daniel) January 10, 2020
We all know why, the minute Feige said it wasn't going to be a horror movie even though he promised it at Comic Con, I knew shit was going down bts. Scott wanted to make an actual flavored scary Strange movie, and Marvel And Disney wanted a quippy, diluted action flick. https://t.co/kzq4m9B0xM

— Ryan draws stuff sometimes (@dsembodiedvoice) January 10, 2020
Kevin Feige told Scott Derrickson he was making the first horror movie in the MCU just to take it back a few months later and now he dropped out as Director... pic.twitter.com/EWJeaMbGNI

— ---------- (@itsjustanx) January 10, 2020
me waiting outside kevin feige's house until he gives scott derrickson the doctor strange in the multiverse of madness horror movie he promised him pic.twitter.com/nXSlUGZd9N

— ---------- (@itsjustanx) January 10, 2020
Scott Derrickson: This will be a horror superhero film.

Kevin Feige: It will not.

Scott: https://t.co/9t1X5mWF9V

— PokyGem™ (@PokyGem023) January 10, 2020
In Kevin Feige we can't trust. https://t.co/hRcw8WoKmo pic.twitter.com/7KWIEomKAE

— ---------- (@itsjustanx) January 10, 2020
He was probably actually trying to make a different and unique horror film and now Feige will just get a yes man who makes a generic MCU film that will have one slightly scary moment that all the fanboys will proclaim as breaking new ground. https://t.co/9nYExAcz1v

— Castleman (@jcastlemanmc) January 10, 2020