Marvel Comics is launching a new 20th Century Studios imprint house titles such as Planet of the Apes, Aliens, and Predator.
The franchises became a part of Marvel Comics when Disney purchased Fox Studios, so instead of releasing them under the Marvel banner, they will now be released as the 20th Century Studios comic book imprint.
The line first launches in April with a brand new Planet of the Apes #1 from David F. Walker and Dave Wachter followed by the upcoming Alien and Predator series.
Disney's 20th Century Studios released Predator: Prey last year on Hulu and has a new Alien movie in development for the streaming service, with Kingdome of the Planet of the Apes also in the works which recently finished filming and follows the Matt Reeves movies.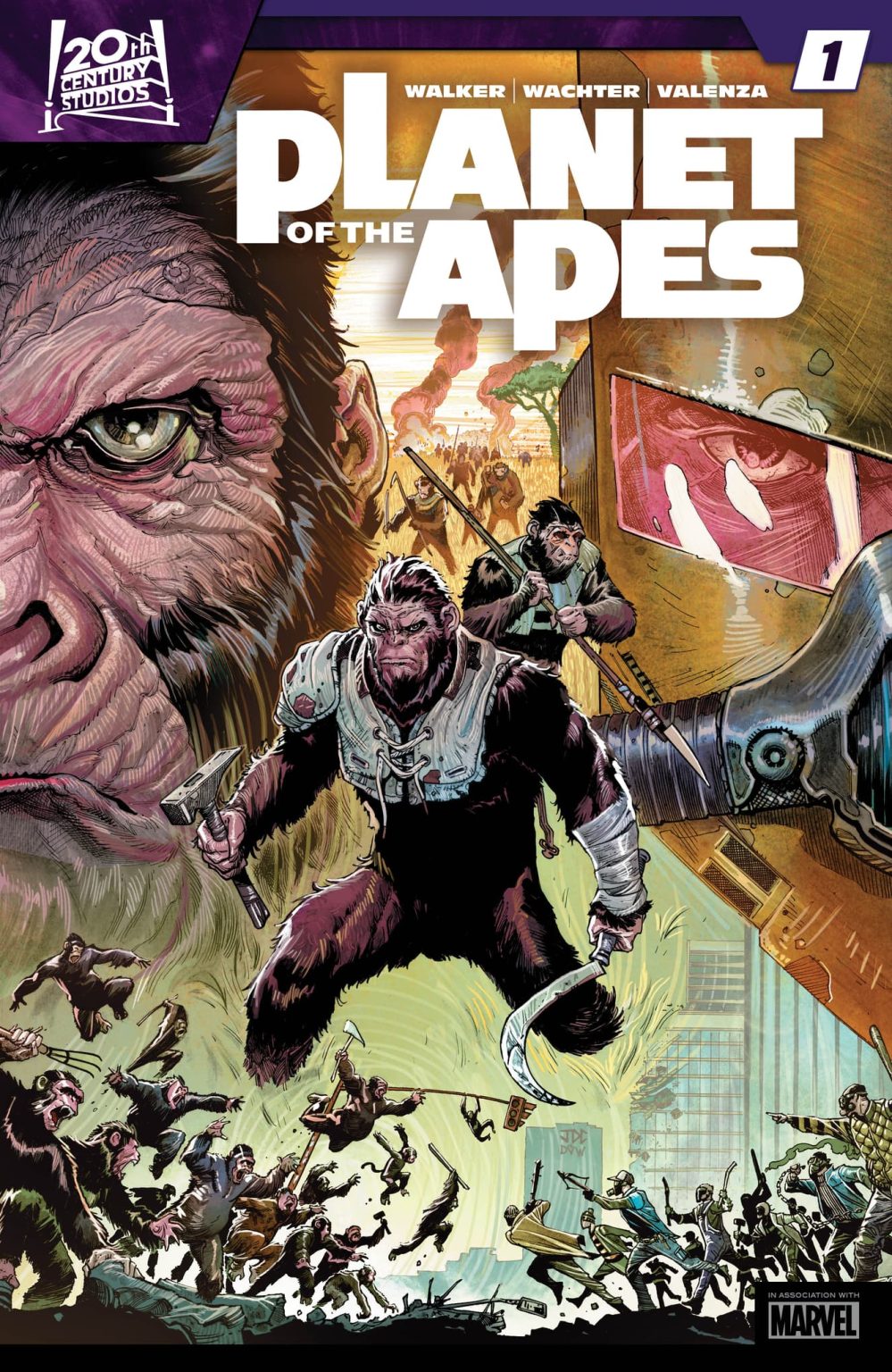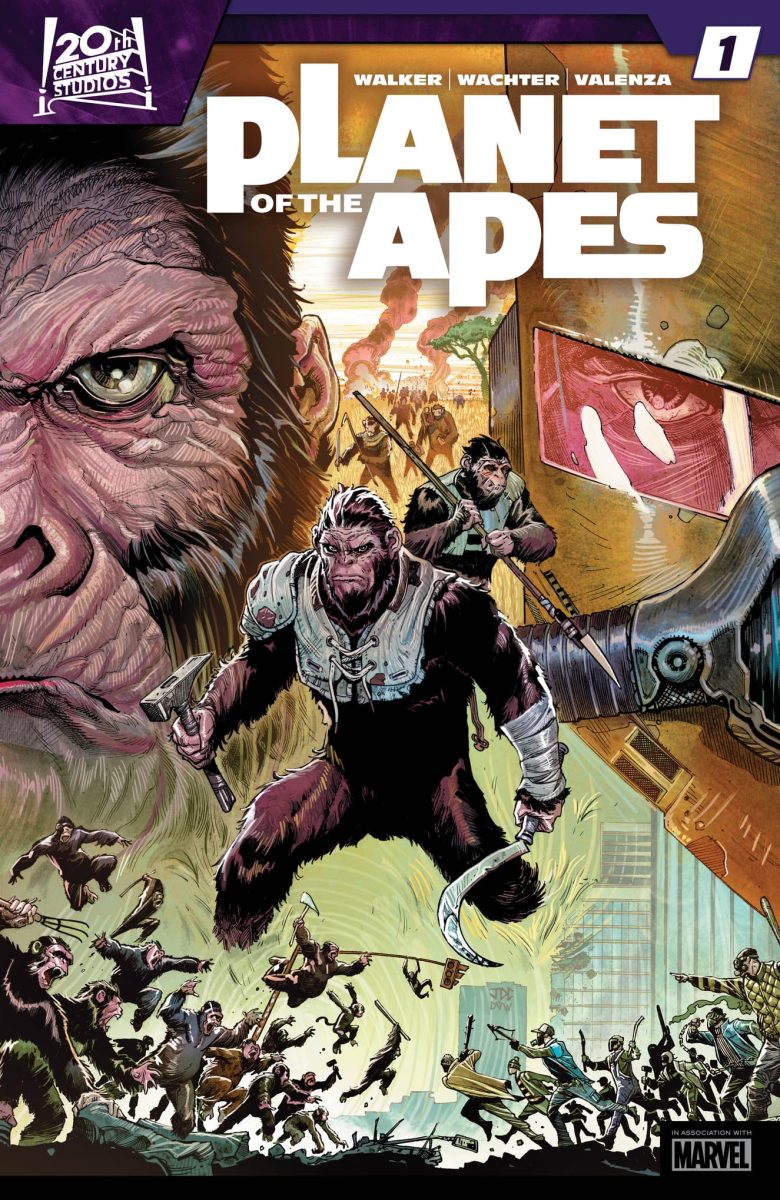 "Special space within our comics line to go even bigger and bolder"
"Ever since we announced our Alien and Predator comics, we hoped to create a special space within our comics line to go even bigger and bolder and keep building on the iconic moments from these properties that we all know and love. This 20th Century Studios comics imprint, in collaboration with our friends at 20th Century Studios, is the perfect way to do that," said C.B. Cebulski, Editor-in-Chief, Marvel Comics. "Now that we're bringing back Planet of the Apes again through classic comic book storytelling, we are absolutely thrilled to officially launch this imprint for the fans, and we're all honored to expand upon it in the coming months."
"We've had a blast working with C.B. and his team and, as lifetime Marvel comics fans, it's an honor to be a part of such an enduring creative legacy," said Steve Asbell, President, 20th Century Studios. "We think fans will love the fresh takes on these beloved, iconic movies."
Planet of the Apes #1 gets released on April 5. Here is the description:
A new era of apes kicks off with part 1 of "Devolution"! The ALZ-113 virus has rampaged across planet Earth, and humanity is crumbling. While well-meaning researchers hunt for a cure, a fanatical group of humans has their own solution: Kill all apes. Peacekeeper Juliana Tobon is one of the few willing to stand against them, but the crisis is spreading, and soon apes will witness the true depths of human cruelty… Eisner-winning writer David F. Walker (Luke Cage, Bitter Root) joins forces with artist Dave Wachter (Iron Fist: Heart of the Dragon, Star Wars: The High Republic – Trail of Shadows) on one of the most beloved sci-fi franchises in history!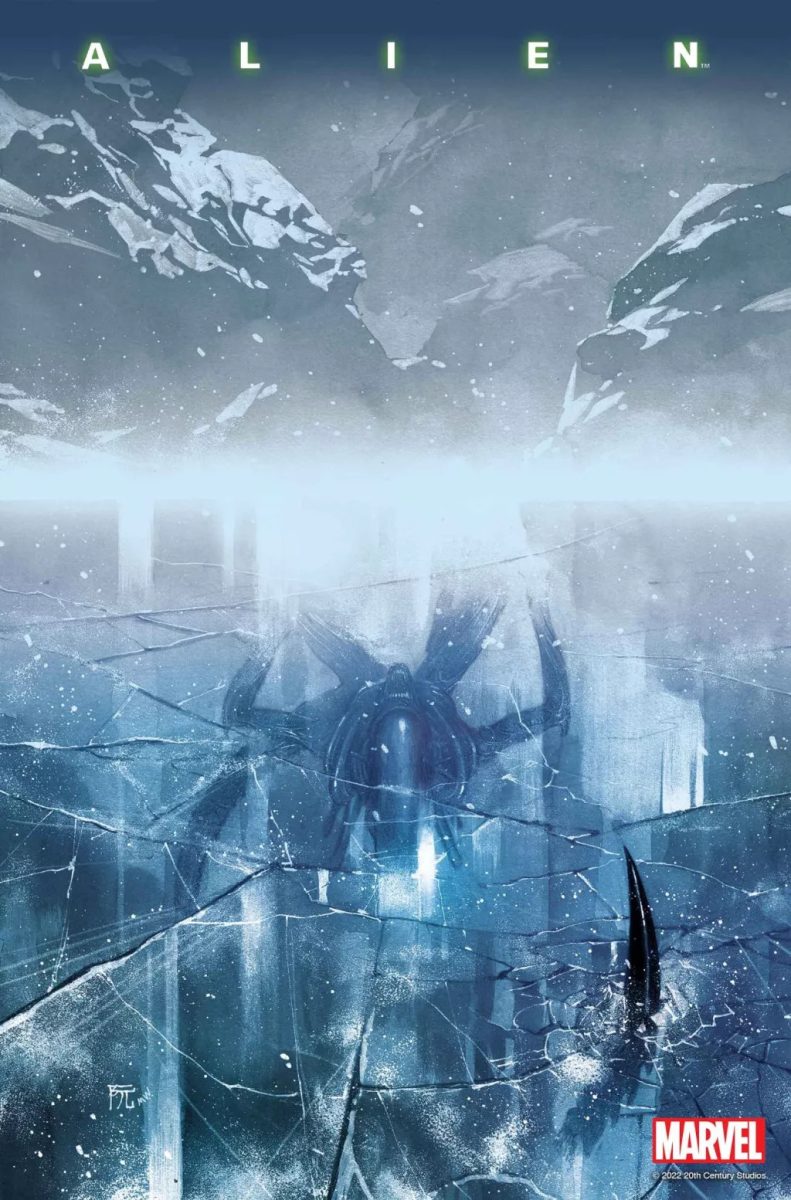 Alien #1 is from Declan Shalvey and Andrea Broccardo:
Scientist Batya Zahn will do just about anything to get her family off the icy moon where they've been conducting research on water conservation. But there's more than glacial springs to find in this forgotten corner of the galaxy. When they discover an extraordinary organism buried in the ice, it won't take long for tensions to heat up. What is hidden in the snow comes forth in the thaw…and no one will be welcoming this spring. A new era of Alien starts here!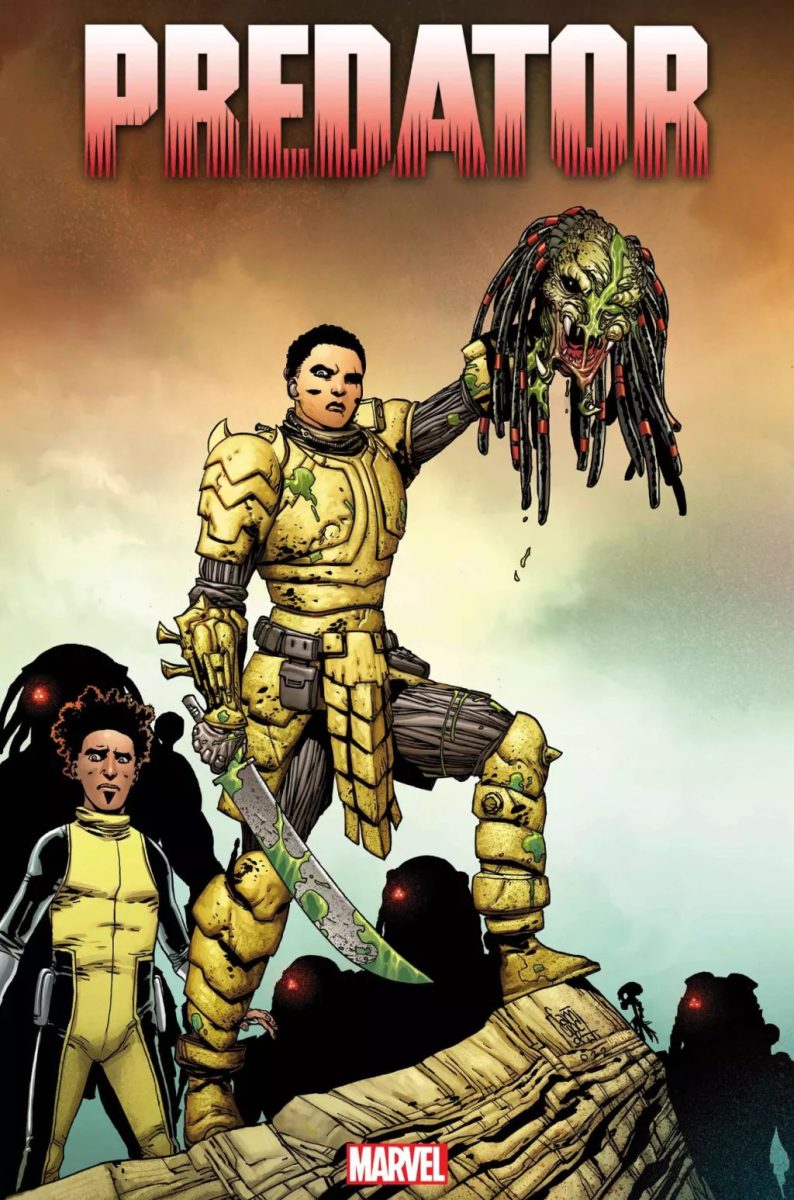 Predator #2 is from Ed Brisson and Netho Diaz:
The Yautja dumped an army of trained soldiers on their preserve planet for the sheer sport of hunting them. Most are already dead, no match for one of the universe's most fearsome races. But one of the Yautja "guests" wasn't invited… Theta Berwick is back and still hell-bent on revenge, and her kill count is climbing. Ed Brisson's mad epic continues with show-stopping art by Netho Diaz!
(via THR)