[[wysiwyg_imageupload:18021:]]
It's been stated that billionaire Marvel CEO Ike Permutter put the kibosh on the Marvel Comics Fantastic Four comic book as a result of a feud with Fox Studios over the movie.
Well, it seems Perlmutter – or Marvel – really dislikes the idea of the reboot.
Check out pages from Punisher #12, which obviously features the likenesses of the Fantastic Four cast of Miles Teller, Jamie Bell and Kate Mara.
To add to that, their friend Michael, who is playing a character named Johnny, is late – and then the building explodes!
Michael obviously being a reference to Michael B. Jordan who is playing Johnny Storm aka The Human Torch.
And some say the fanboys are crazy?!
Update: The Marvel Comics writer is denying the allegation (see tweets following below images).
The Fantastic Four movie has an August 7, 2015 release directed by Josh Trank starring Miles Teller as Reed Richards, Michael B. Jordan as Johnny Storm, Jamie Bell as Ben Grimm, Kate Mara as Sue Storm and Toby Kebbell as Victor von Doom.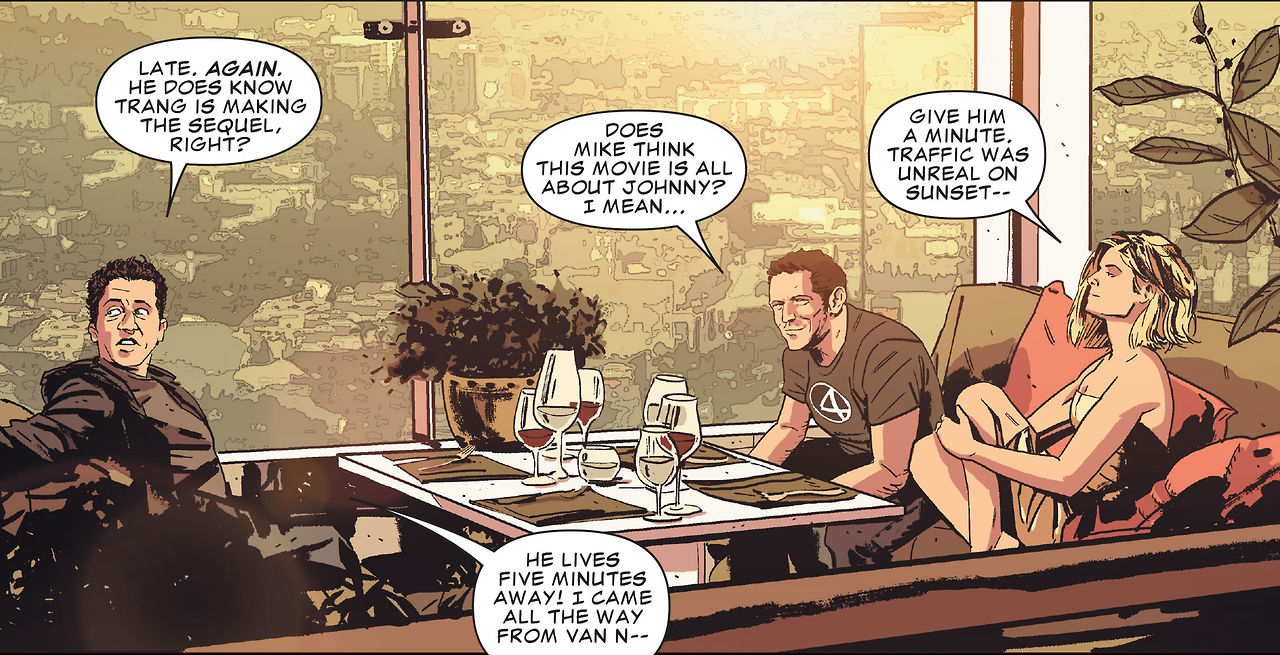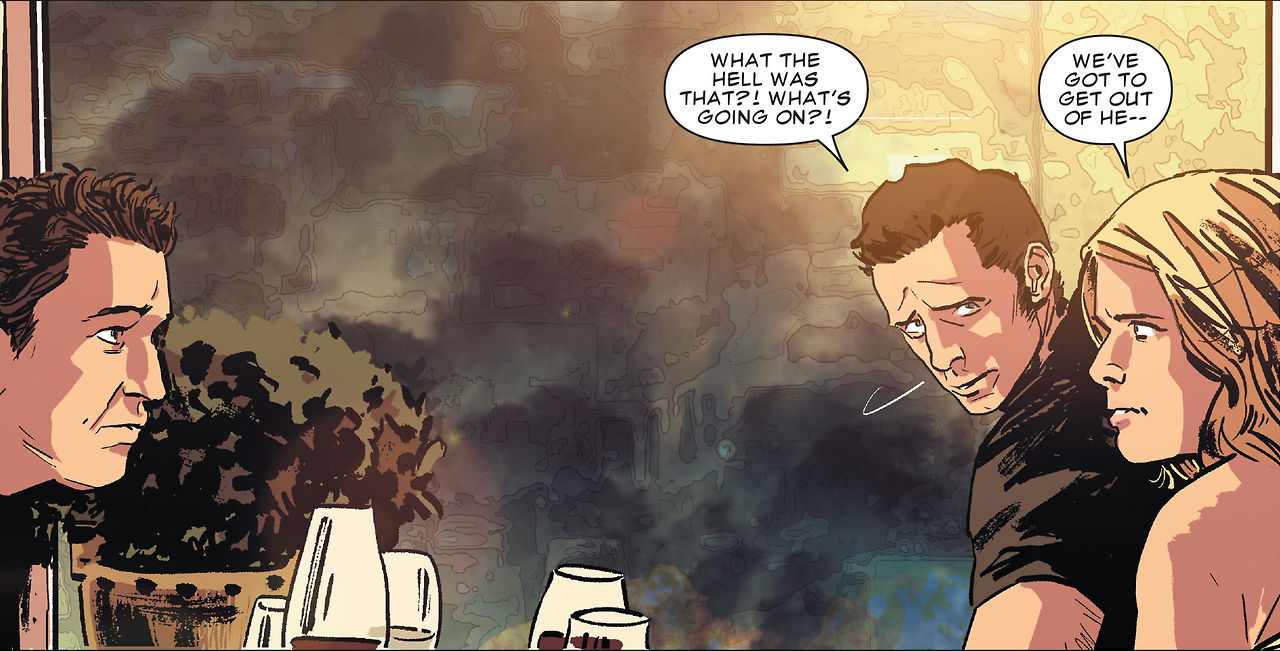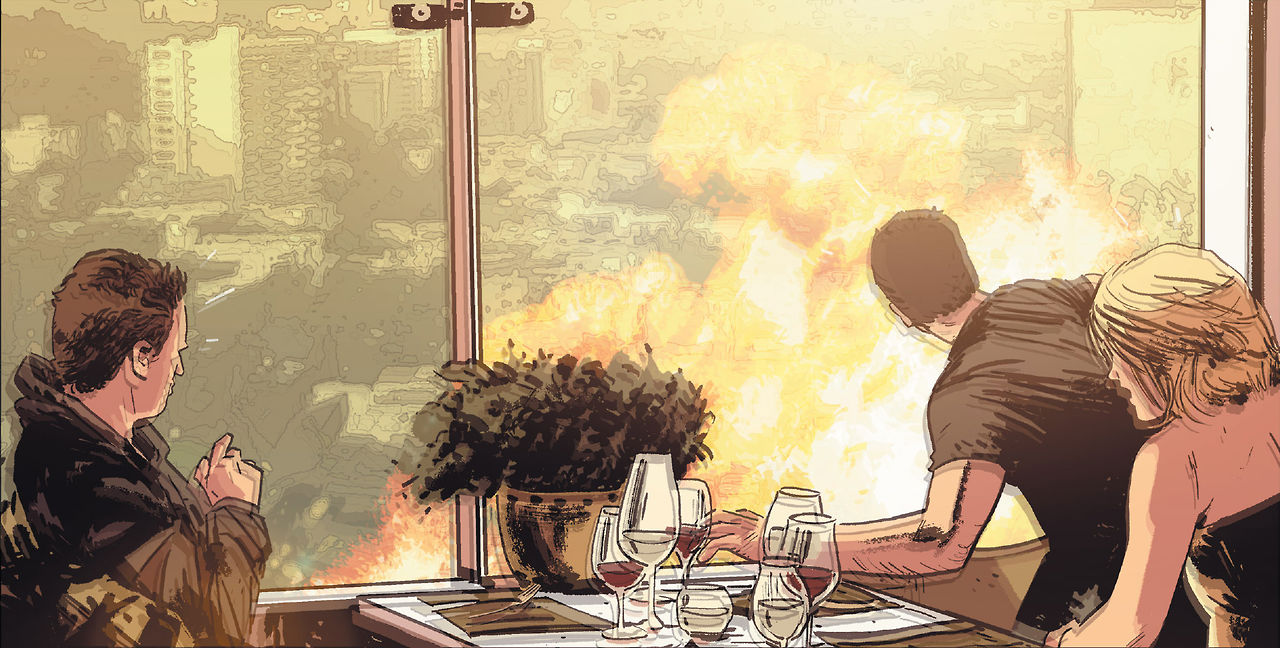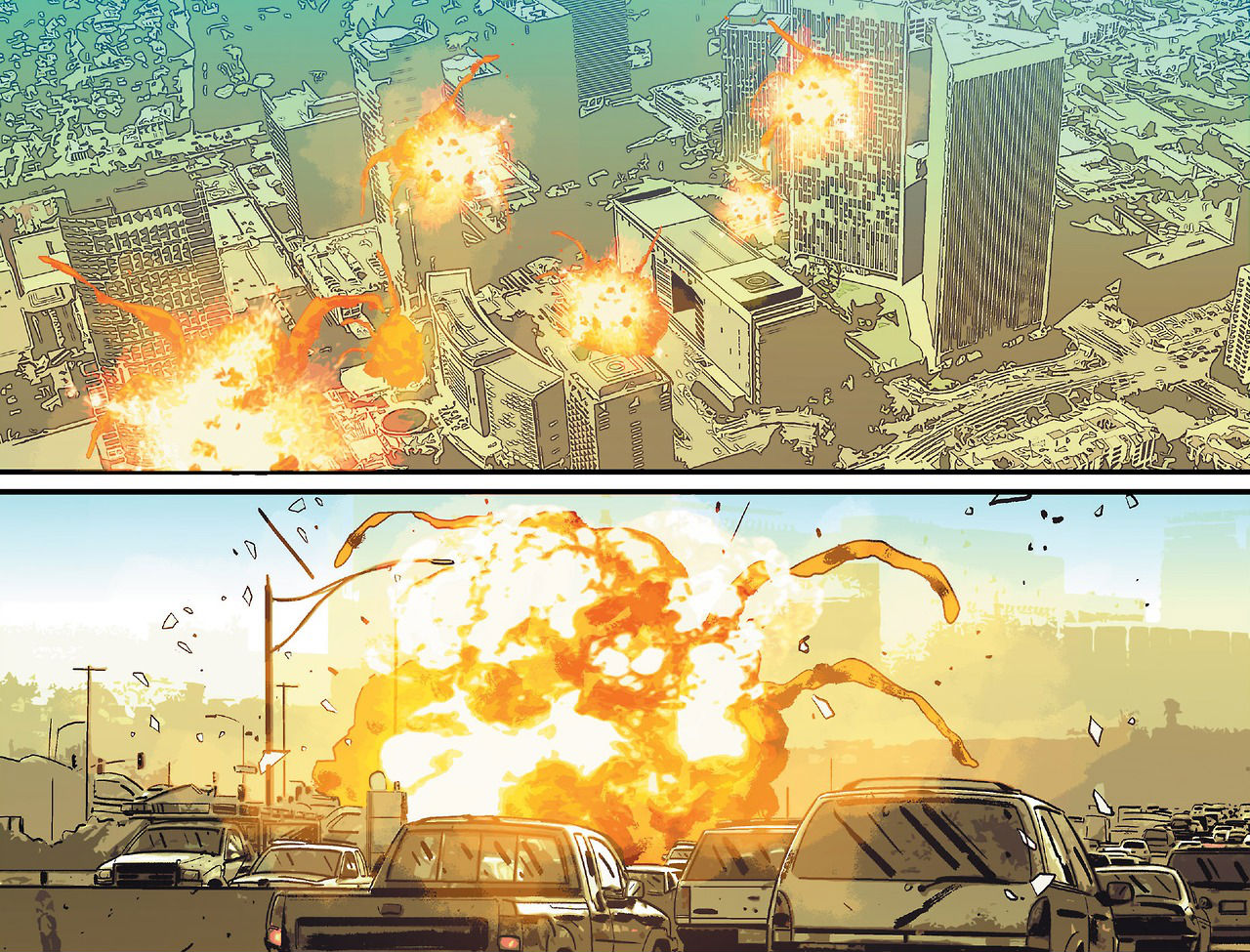 .@LeoReynaJr you've misinterpreted the scene. We put in cameos and I'm looking forward to the movie.

— Nathan Edmondson (@nathanedmondson) November 26, 2014
@nathanedmondson @Marvel Thanks for killing off the cast to the F4 reboot/clusterf— . If only you did it BEFORE it was filmed.

— SolidSackBoy (@SolidSackBoy) November 26, 2014