At the recent C2E2 convention, Marvel Comics announced a bunch of new events including War of the Realms, two new X-Men series with House of X and Powers of X, Absolute Carnage, and a mystery event.
War of the Realms
War of the Realms gets released in April from writer Jason Aaron and artist Russell Dauterman, described as: featuring Marvel's greatest heroes such as Thor, Captain America, Iron Man, Spider-Man, Black Panther, and Captain Marvel! The dark sorcerer Malekith wages a war that has spread from one otherworldly realm to the next, razing each one to the ground as his armies move from conquest to conquest. Now there's only one realm left standing: ours.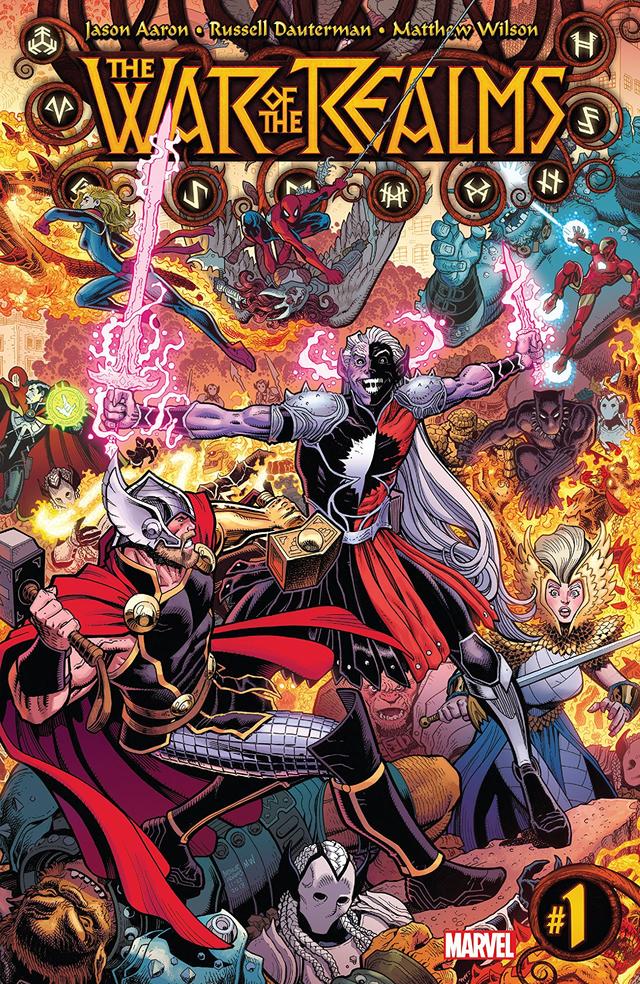 House of X and Powers of X
The two new X-Men series, House of X and Powers of X, has Jonathan Hickman returning to Marvel as the writer with art by Young Gun Pepe Larraz, R.B. Silva, and colorist Marte Gracia. "We are excited to have Jon back with the Marvel family, and we could not have asked for a better creative team to help usher the X-Men into a whole new era," says Marvel Editor in Chief C.B. Cebulski. "While we can't reveal too much about the story just yet, these new stories will redefine the X-Men and their place in the Marvel Universe. This is a historic moment both new and passionate fans won't want to miss."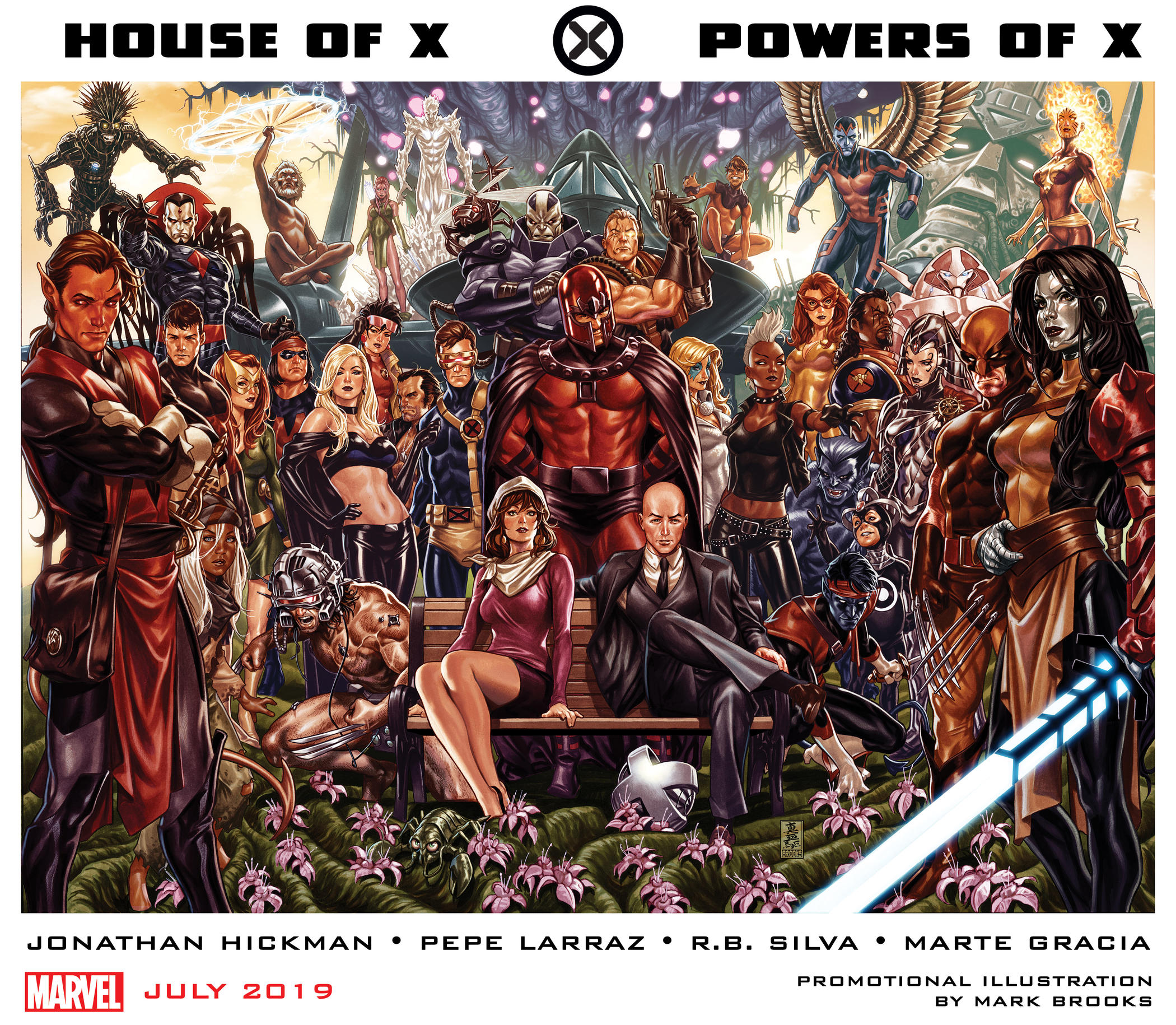 Absolute Carnage
August sees the release of Absolute Carnage from Donny Cates and drawn by Ryan Stegman described as: the Marvel Universe will need to survive Absolute Carnage—and no one is safe. Beginning in Free Comic Book Day Spider-Man/Venom #1 (out May 5), Cletus Kasady is back, and he's deadlier than ever. On a hunt for every Super Hero in the Marvel Universe who has worn a symbiote, Carnage has his eyes on his first victims…starting with some of our favorite Marvel heroes. Everyone is a target!
Marvel notes each of these standalone series will introduce fans to groundbreaking new ideas and shocking implications for the Marvel Universe, setting the scene for Marvel's most iconic and popular Super Heroes later this year.
Marvel Comics Publisher Slate 2019: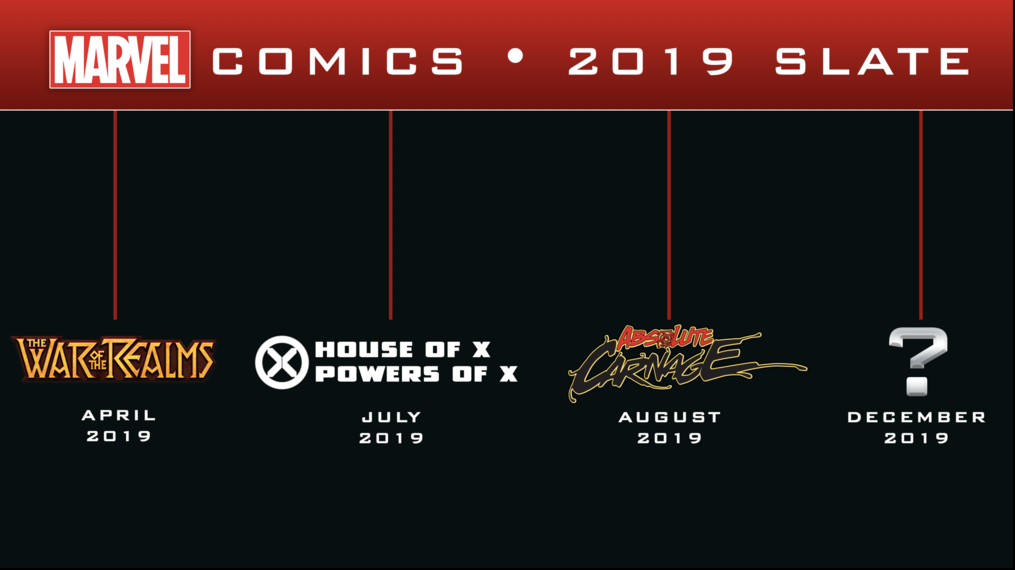 (via Marvel.com)