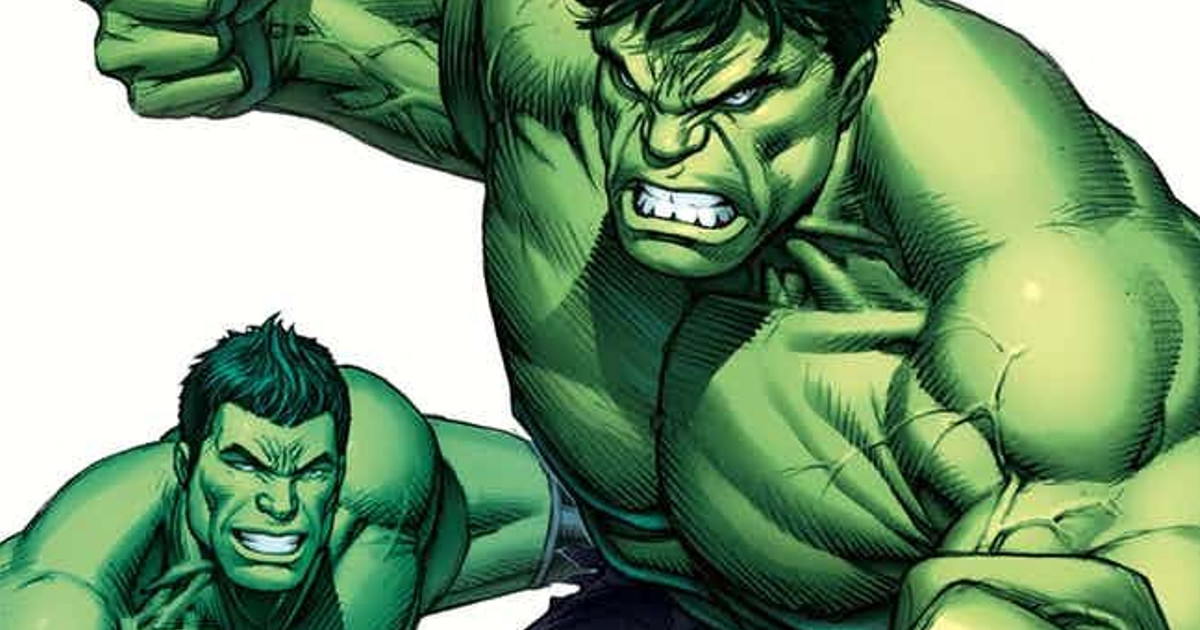 Marvel Comics is attempting to make amends with fans by bringing back some of their favorite characters that they ditched for PC replacements in an event dubbed "Generations," which pairs the originals with the newer characters.
Marvel Comics unveiled the first details for "Generations" through their Disney-owned ABC News site which saw Marvel Comics EIC Axel Alonso offer up:
"These stories do happen, they really count. They really matter. This isn't some alternate reality story or some time-travel story"
However, now the first solicits for the "Generations" titles have hit the net, which strongly hints at time travel as being a reason for the return of the original and/or dead characters:
• The Thor solicit mentions a young Odinson and a time-lost hero.
• Jean Grey solicit mentions Jean is cast through time.
• The Hulk solicit mentions time-bending.
• Wolverine solicit states for the ages.
• Hawkeye solicit mentions a young Clint, and Kate Bishop figuring out when she is.
Sure sounds like time travel.
Here are the first few solicits:
GENERATIONS: THE UNWORTHY THOR & THE MIGHTY THOR #1
JASON AARON (W)
MAHMUD ASRAR (A/C)
Variant Cover by OLIVIER COIPEL V
ariant Cover by Das Pastoras
Marvel vs. Capcom Variant Cover by TBA
Kirby 100th Anniversary Variant Cover by JACK KIRBY
CONNECTING VARIANT COVER D BY ALEX ROSS
HER HAMMER, HIS AX: A WORTHY APOCALYPSE.
When a battle goes south, Thor finds herself in ancient Egypt – facing a young Odinson!
A misguided party of Vikings has bitten off way more than they can spear. But when the prince of Asgard answers their cries for help, he ends up in a fight no axe alone can win! And Apocalypse is not one for mercy.
Can a not-yet-worthy god and a time-lost hero take on one of the world's most powerful mutants at the height of his empire? And what does their encounter mean for the future of two Thors?
40 PGS./ONE-SHOT/Rated T+ …$4.99
GENERATIONS: PHOENIX & JEAN GREY #1
CULLEN BUNN (W)
R.B. SILVA (A) vCover by STEPHANIE HANS vVARIANT COVER BY TERRY DODSON
CONNECTING VARIANT COVER A BY ALEX ROSS
VARIANT COVER B BY TBA
Teenage Jean Grey is willing to do whatever it takes to avoid the fate that befell her predecessor.
But when Jean is cast through time and comes face-to-face with the newly possessed Phoenix, will she find the key to saving herself…or learn that her fate is sealed?
40 PGS./ONE-SHOT/Rated T+ …$4.99
GENERATIONS: BANNER HULK & THE TOTALLY AWESOME HULK #1
GREG PAK (W)
MATTEO BUFFAGNI (A/C)
Variant Cover by DALE KEOWN
VARIANT COVER BY JORGE MOLINA
CONNECTING VARIANT COVER E BY ALEX ROSS
Marvel vs. Capcom Variant Cover by TBA
BRUCE BANNER. AMADEUS CHO. Both have carried the curse of the Hulk. Now they come face-to-face at last – but will they meet as friends or foes?
Fan-favorite Hulk scribe GREG PAK is joined by red-hot artist MATTEO BUFFAGNI (X-MEN BLUE) for a time-bending tale that will finally answer the question on everyone's minds: WHO IS THE STRONGEST ONE THERE IS?
40 PGS./ONE-SHOT/Rated T+ …$4.99
GENERATIONS: WOLVERINE & ALL-NEW WOLVERINE #1
TOM TAYLOR (W)
RAMON ROSANAS (A)
Cover by Jorge Molina
Variant cover by Olivier Coipel
CONNECTING VARIANT COVER C BY ALEX ROSS
Variant cover by TBA
THE TEAM-UP YOU'VE ALL BEEN ASKING FOR!
The death of WOLVERINE shook the Marvel Universe… And the ascension of the ALL-NEW WOLVERINE reimagined what a healing factor and some Adamantium claws can do!
But the amazing combination of LOGAN and LAURA is the duo you've been waiting for! Tom Taylor, the mind behind ALL-NEW WOLVERINE, brings you Generations…a double-Wolverine team-up for the ages!
40 PGS./ONE-SHOT/Rated T+ …$4.99
GENERATIONS: HAWKEYE & HAWKEYE #1
KELLY THOMPSON (W)
Stefano Raffaele (A)
Cover by GREG SMALLWOOD
VARIANT COVER BY ELIZABETH TORQUE
CONNECTING VARIANT COVER B BY ALEX ROSS vVariant Cover by TBA
TWO ARCHERS. ONE-SHOT.
Kate Bishop, A.K.A. Hawkeye, finds herself smack-dab in the middle of a battle royal between the world's most skilled sharpshooters — including an inexplicably young Clint Barton, A.K.A. the OTHER Hawkeye.
The prize? Bragging rights for being named the best, of course — oh, and you get to stay alive! Unfortunately for Clint, several of his competitors are villains he's taken down, making HIM a primary target.
So, on top of figuring out where and WHEN she is, Kate's got to find a way to win this little contest of skills and keep her not-so-old pal Clint out of the crosshairs… easy, peasy.
40 PGS./ONE-SHOT/Rated T+ …$4.99