Hulk actor Mark Ruffalo welcomes his "cousin," She-Hulk Tatiana Maslany, to the MCU.
Following Thursday's news that the Orphan Black actress will play She-Hulk, tweeted: "Welcome to the family, cuz!"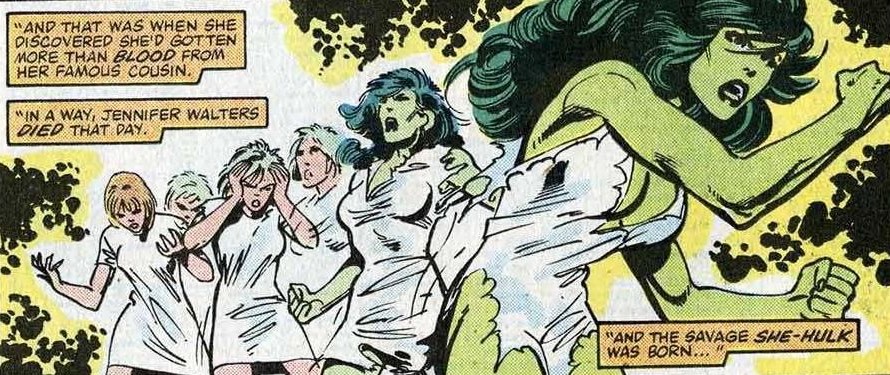 She-Hulk is Hulk's cousin
In the Marvel comics, She-Hulk, aka Jennifer Susan Walters, is a lawyer and the cousin to Bruce Banner, and She-Hulk has been a member of the Avengers, A-Force, the Fantastic Four, Heroes for Hire, the Defenders, Fantastic Force, and S.H.I.E.L.D.
She-Hulk was actually the last character that Stan Lee created, and he created She-Hulk because of the Bill Bixby and Lou Ferrigno Incredible Hulk TV series as well as The Six Million Dollar Man series. What ended up happening is that The Six Million Dollar Man introduced a female version of the titular character, so Marvel was afraid a female Hulk would be introduced in The Incredible Hulk TV series, so Stan Lee went and created She-Hulk in the comics to make sure Marvel would own the rights to the character.
Savage She-Hulk was born in 1980 and lasted for twenty-five issues, to 1982.
The origin of the character sees Jennifer Walter shot by a crime boss and seriously wounded, which just so happens to be on the same day her cousin, Bruce Banner, comes to visit her to tell her of his transformation into the Hulk. Since no other donors are available, to save his cousin, he donates his gamma-irradiated blood. Now whenever Walters gets angry, she turns into the green-skinned She-Hulk, albeit at a reduced level, but unlike her angry cousin, She-Hulk retains her Jennifer Walters personality.
Obviously the MCU origin could be tweaked for the Tatiana Maslany She-Hulk, but with Mark Ruffalo tweeting congratulations, maybe the first episode will feature Ruffalo as Banner as part of her origin story.
She-Hulk will air on Disney Plus.
She-Hulk Tatiana Maslany fan art: