With Mark Hamill having been rumored for James Gunn's Guardians of the Galaxy 3, how about the iconic Star Wars actor providing the voice of Annihilus, the cosmic-powered insect leader from the Negative Zone?
A rumor actually surfaced back in March that Mark Hamill is up to play the creator of Rocket Raccoon, with the latest rumors offering the character in the movie will be the High Evolutionary, but what if Hamill is actually voicing Annihilus?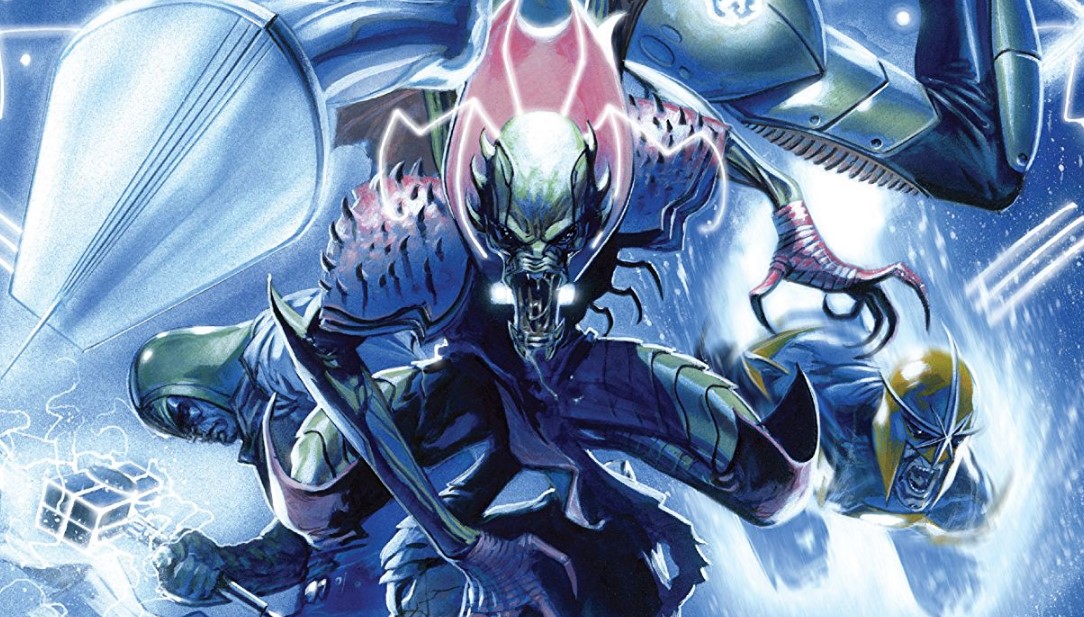 Mark Hamill MCU bound as Annihilus?
Some fans think that Marvel Studios may be adapting the stellar Annihilation comic book event (Marvel Comics is also re-releasing the Omnibus) as the start of Infinity War saw the homeworld of the Nova Corps destroyed at the hands of Thanos and the Black Order, possibly leaving a sole survivor as the only Nova. The Annihilation comic book saw something similar happen to Richard Rider Nova who held the entire Nova Force and became the Nova Prime (Funko is also releasing a Richard Rider Nova figure).
More than likely the MCU won't be doing a straight adaptation of Annihilation, but perhaps Feige is bringing Annihilus into the MCU through Guardians of the Galaxy 3 and what transpired in Avengers: Endgame? Maybe the changes to the timeline and destruction and use of the Infinity Stones ripped a hole in the universe enabling the Negative Zone, Annihilus and his minions, to enter (and attack) the Marvel universe?
It has been further rumored that Feige is splitting the next Phase 4 batch of MCU movies into "street-level" flicks and Cosmic flicks; so perhaps Annihilus will be the big bad of a Cosmic "Avengers" type movie with Mark Hamill providing the voice who is known for his superb voice-acting work that includes the Joker, and recently Hamill also provided the voice for the new Chucky in the Child's Play remake.
Interestingly enough, Mark Hamill has previously expressed interested in having a role in Guardians of the Galaxy 3 and he even met up with director James Gunn a while back (see below).
With Mark Hamill done with Star Wars, how about some sort of role in the MCU? I'd love to hear Hamill voice Annihilus.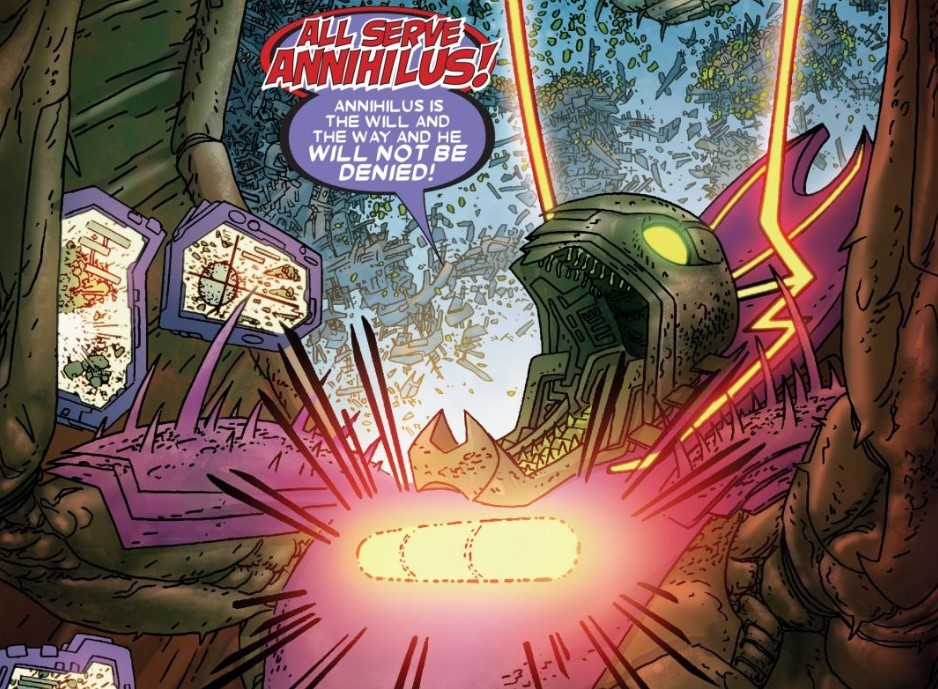 Mark Hamill images with James Gunn:
Keeping Up With The @Dastmalchian Family-Celebrating the oh-so-precious Penny's 1st Birthday w/ David, Eve & the oh-so-awesome Arlo made Sunday a very special fun day for all us Hamills! (Special thanks to @chelseahamill for her incomparable homemade cobbler) pic.twitter.com/MsRxSx8YzC

— Mark Hamill (@HamillHimself) May 28, 2018
Such a great day meeting my neighbor @JamesGunn! We have so much in common & talked about EVERYTHING: the weather, gardening tips, favorite recipes, growing up Catholic, our mutual love of dogs, bleu cheese, risqué limericks & the weather again. #FunWithGunn pic.twitter.com/5Gw1VTyHRU

— Mark Hamill (@HamillHimself) May 28, 2018
91.3k Likes, 808 Comments – James Gunn (@jamesgunn) on Instagram: "Finally stopped by my neighbor @hamillhimself's for that cup of coffee we talked about on twitter…"
32.6k Likes, 210 Comments – James Gunn (@jamesgunn) on Instagram: "One more shot of me and @hamillhimself from our hang this weekend. No, my hair isn't red. I don't…"