Following the Zac Efron and Lucas Till Adam Warlock rumor, now a rumor offers that James Gunn may cast Mark Hamill in Guardians of the Galaxy 3.
The rumor has it that Mark Hamill is up to play the creator of Rocket Raccoon.
While additional details are not known, in the comics, Rocket Raccoon hails from the planet Halfworld where animals have been genetically and cybernetically modified to be the caretakers of the mentally ill inmates. Rocket Raccoon served as the chief law officer.
I believe in the MCU, it has also been said Rocket Raccoon is from Halfword, so possibly Mark Hamill could play one of the alien humanoids that founded the planet.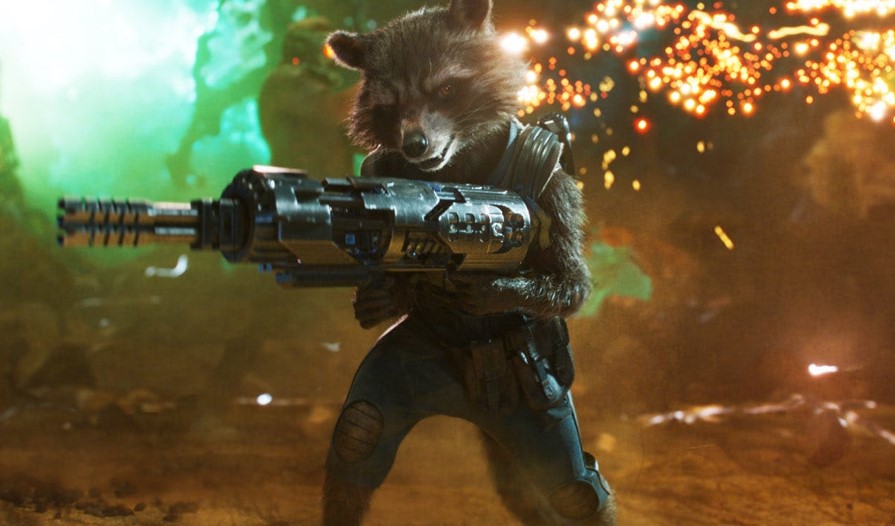 Since Mark Hamill has already expressed interest in Guardians of the Galaxy 3, I previously put it forth that he might not be a bad choice to play The Stranger, a cosmic being who actually once captured Rocket Raccoon on Lab World (in the pages of the infamous Quasar #15-16!). More than likely Gunn will offer his own MCU origin for Rocket Raccoon, so maybe it involves The Stranger (cool character).
Here are some images from Mark Hamill and James Gunn's meeting from last year:
Keeping Up With The @Dastmalchian Family-Celebrating the oh-so-precious Penny's 1st Birthday w/ David, Eve & the oh-so-awesome Arlo made Sunday a very special fun day for all us Hamills! (Special thanks to @chelseahamill for her incomparable homemade cobbler) pic.twitter.com/MsRxSx8YzC

— Mark Hamill (@HamillHimself) May 28, 2018
Such a great day meeting my neighbor @JamesGunn! We have so much in common & talked about EVERYTHING: the weather, gardening tips, favorite recipes, growing up Catholic, our mutual love of dogs, bleu cheese, risqué limericks & the weather again. #FunWithGunn pic.twitter.com/5Gw1VTyHRU

— Mark Hamill (@HamillHimself) May 28, 2018
91.3k Likes, 808 Comments - James Gunn (@jamesgunn) on Instagram: "Finally stopped by my neighbor @hamillhimself's for that cup of coffee we talked about on twitter..."
32.6k Likes, 210 Comments - James Gunn (@jamesgunn) on Instagram: "One more shot of me and @hamillhimself from our hang this weekend. No, my hair isn't red. I don't..."
(rumor via Twitter)