Disney and LucasFilm have released The Mandalorian Season 2 trailer which shows off new footage including Mando, Baby Yoda, mention of the Jedi, and more.
A new poster has also been released which sports the Friday, Oct. 30 release on the Disney Plus streaming service.
See below.
The Mandalorian Season 2 trailer:
The Mandalorian Season 2 trailer teases the Jedi
The Mandalorian Season 2 trailer features the music of composer Ludwig Göransson, the footage includes Mando's ship, then a voice-over from the Armorer introduces Mando and Baby Yoda from Season 1, the Armorer teases a battle between the Mandalore the Great and an order of sorcerers called the Jedi, a possible peek at a female Jedi is shown (looks like WWE's Sasha Banks who is rumored for a role), X-wings, Gina Carano's Cara Dune with Carl Weathers' Greef Karga, The Empire is featured with Stormtroopers and more, a gladiator arena is shown where the footage then goes black as Baby Yoda disappears inside his circular floating crib as Mando takes out everyone. "This is the way."
The Mandalorian Season 2 synopsis:
The Mandalorian and the Child continue their journey, facing enemies and rallying allies as they make their way through a dangerous galaxy in the tumultuous era after the collapse of the Galactic Empire.
The Mandalorian stars Pedro Pascal, Gina Carano, Carl Weathers and Giancarlo Esposito.
Directors for the new season include Jon Favreau, Dave Filoni, Bryce Dallas Howard, Rick Famuyiwa, Carl Weathers, Peyton Reed, and Robert Rodriguez.
Showrunner Jon Favreau serves as executive producer along with Dave Filoni, Kathleen Kennedy and Colin Wilson, with Karen Gilchrist serving as co-executive producer.
The Mandalorian Season 2 poster: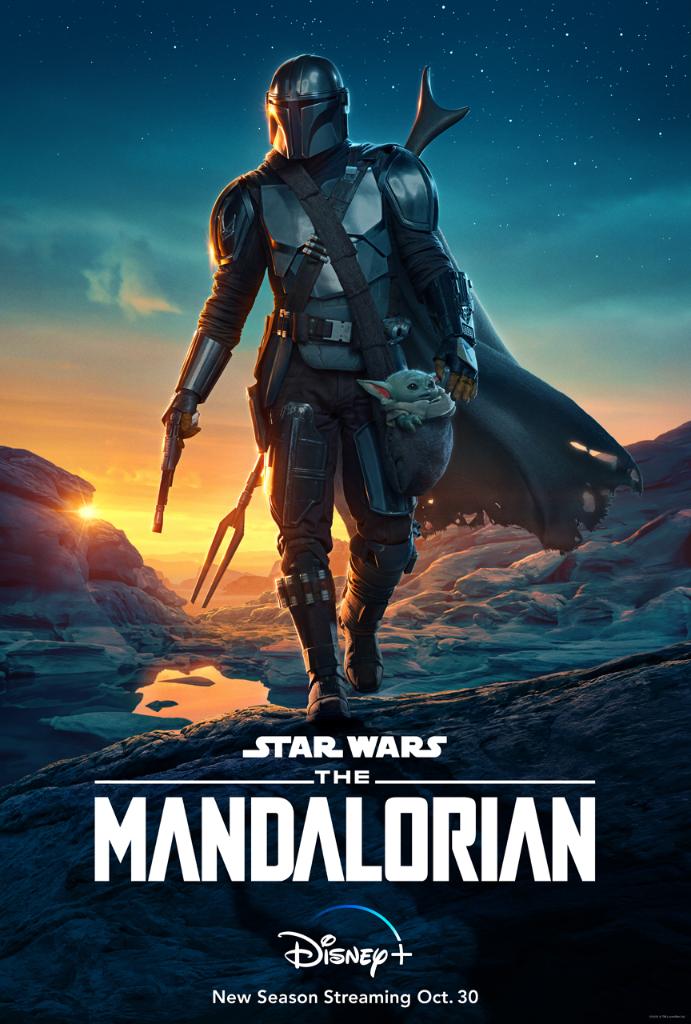 Season 1 can be found on Disney Plus in its entirety.
After the stories of Jango and Boba Fett, another warrior emerges in the Star Wars universe. The Mandalorian is set after the fall of the Empire and before the emergence of the First Order. We follow the travails of a lone gunfighter in the outer reaches of the galaxy far from the authority of the New Republic.