Rumors surrounding The Mandalorian surface in regards to Baby Yoda, The Emperor, Rey and Star Wars: The Rise of Skywalker.
The rumors come from the future ruler of the earth, Doomcock on YouTube, who previously leaked details about Rise of Skywalker and who is responsible for those initial rumors about Disney losing confidence in Brie Larson and Captain Marvel and the recent Star Trek disaster rumor.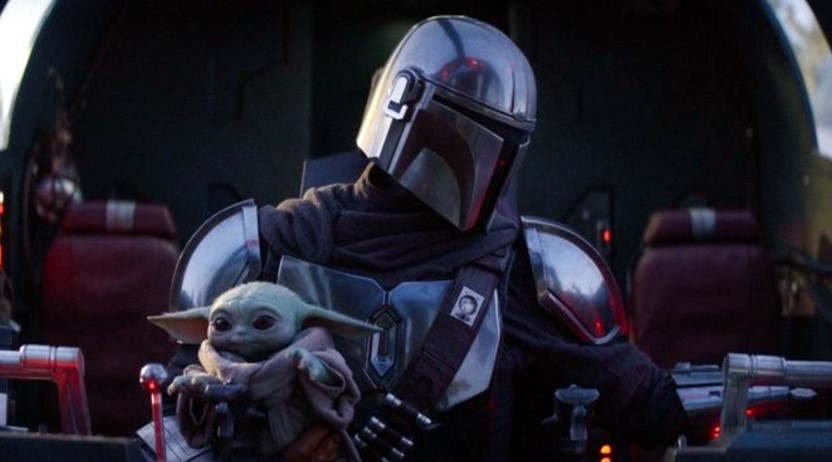 The Mandalorian rumors:
The rumor claims that Kathleen Kennedy wanted to originally tie in The Mandalorian to Rise of the Skywalker, and in particular, to Emperor Palpatine and Rey.
Kennedy wanted to use The Mandalorian to explain how Palpatine survived, how he built up his army, how he managed to construct his fleet — basically retconning and explaining the "awful" details in the Rise of Skywalker that was never addressed.
It's said the initial pitch for The Mandalorian was that while looking for Baby Yoda's home, the Mandalorian is hired to search for someone's missing loved one and that quest would lead into the Palpatine retconned storyline.
The rumor claims Jon Favreau wasn't all happy with Kennedy's approach so he enlisted George Lucas and they went above Kennedy to Disney CEO Bob Iger, which resulted in Kennedy being distanced from The Mandalorian (it's also been said Kennedy has been banned from the Season 2 set, though this rumor says Kennedy is still somewhat involved and attends meetings).
It's claimed that Kennedy still wants to move forward with the story that The Child is actually a reborn Yoda, something Iger is said to have been on board with (Iger recently stepped down as Disney CEO), but that Jon Favreau and Dave Filoni don't like the idea and are attempting to get it changed.
It's said The Child will not be called Yoda, but as time goes on, he will be able to recall his past.
It's further said the storyline will be used to justify the existence of Rey, with the reasoning being that The Force puts people where they need to be.
It's said The Force puts Yoda back into play because he is needed and that is why Baby Yoda doesn't need any training, which also applies to Rey, as "The Force wills it."
So if Kennedy gets her way, The Mandalorian will be used to justify Rey in the Disney Star Wars films as a "Mary Sue."
The rumor also notes that production surrounding The Mandalorian Season 2 is really positive and that Favreau is well-liked, so we'll have to wait and see how things play out, and that Star Wars seems to be in really good hands with Favreau and Filoni (who are both also rumored to be taking over Star Wars).
Worth a note is that I am also guessing Kathleen Kennedy will be gone when her contract expires next year, as Iger is also basically gone from Disney, and Stephen Spielberg recently departed from LucasFilm's Indiana Jones 5 (Kennedy is a long time producer on the Indiana Jones flicks, so do the math). I am also guessing Kenndey's involvement with LucasFilm and Star Wars is on a limited basis.