Sony is moving forward with its planned Madame Web movie which will be a part of its Spider-Man spinoff universe.
Details for Madame Web first surfaced back in September of last year, and now it is reported veteran TV director, S.J. Clarkson, has signed on to develop the first female-centric movie from Sony's catalog of Marvel Spider-Man characters (via Variety).
S.J. Clarkson is known for Life on Mars, Heroes, Dexter, Bates Motel, Jessica Jones, Defenders, Collateral, and Made For Love.
According to the article, Sony might be looking for an A-list actor to join the Madame Web movie first and then hire a writer to develop the film around them.
In the comics, Madame Web is actually a mutant who has precog powers and has been an ally of Spider-Man at times and is involved with the various Spider-Woman related characters.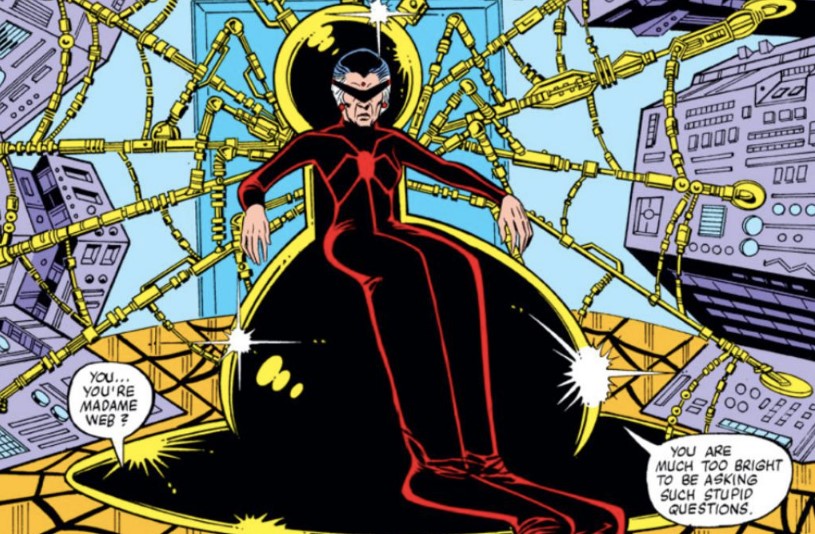 Madame Web will be first Sony female-centric Spider-Man spinoff
As I pointed out back in September, what is also interesting about the character is that Madame Web has been involved in storylines dealing with the Multiverse, so possibly Sony may be using the movie to develop live-action versions of other Spider-Man characters, such as Miles Morales.
A recent rumor offered that Tobey Maguire will be returning as Spider-Man that involves Morales and the Spider-Verse.
In addition to Madame Web as a female-centric Spider-Man spinoff flick, it was also recently reported a Jackpot movie is in the works.
Sony's plans for its Spider-Man spinoff universe include Morbius which has a March 19, 2021 release date, and Venom 2 starring Tom Hardy gets released on June 25, 2021.
Plans are also in place for a Kraven The Hunter movie, and possibly Sinister Six, Silk, Nightwatch, and more.