Lucy Liu has been cast as a villain in Shazam: Fury of the Gods rounding out the Hespera sisters, the daughters of the Greek god Atlas.
Liu will play Kalypso, Helen Mirren will play Hespera, with Rachel Zegler playing the third sister.
The characters don't look to be based on anything from the DC Comics but are adapted from Greek mythology.
How things could tie into the Shazam! sequel could be that "Atlas" is one of the sources of Shazam's powers, as the "S" stands for the stamina of Atlas.
Another connection could be related to Hercules, as the "H" in Shazam stands for the strength of Hercules, and in Greek mythology, the Hesperides are the daughters of the Titan, Atlas, who guard the golden apples, and one of the labors of Hercules is to steal the golden apples from the Garden of the Hesperides.
So maybe something happens in Shazam! 2 regarding Atlas or Shazam is quested to steal the golden apples from the Garden of the Hesperides for some reason.
Director David F. Sandberg also had fun with the casting news on Twitter by posting an image of Lucy Liu holding the head of Zachary Levi, as Liu is known for a plethora of roles including Quentin Tarantino's Kill Bill.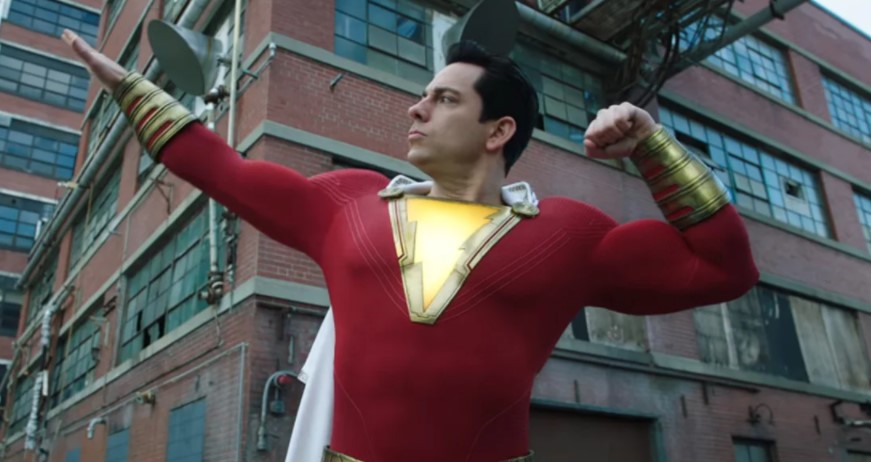 David F. Sandberg tweets Lucy Liu Shazam! casting:
Shazam: Fury of the Gods has a June 2, 2023 release also starring Asher Angel back as Billy Batson; IMDb also lists Jack Dylan Grazer as Freddy Freeman, Adam Brody as Super Hero Freddy, Marta Milans as Rosa Vasquez, and Faithe Herman as Darla Dudley.
Henry Gayden wrote the screenplay; Peter Safran is producing through The Safran Company.