Details about the accident Letitia Wright suffered last August while filming Black Panther 2 for Marvel allege the actress nearly died in the incident.
The information comes about as a result of a post on Reddit regarding VFX workers complaining about working for Marvel where a crew member for Black Panther 2 goes into the details about the Letitia Wright accident that caused filming on Black Panther 2 to be delayed where it was reported Wright suffered a fractured shoulder and a concussion with severe side effects.
The Redditor also says he was hurt in a separate accident while filming Black Panther 2:
I tore my ACL on Wakanda Forever 5 days after they hurt the actress. At the time I was set lighting. I've since switched departments to VFX. Can 100% confirm being on Marvel's sets is also always a shit show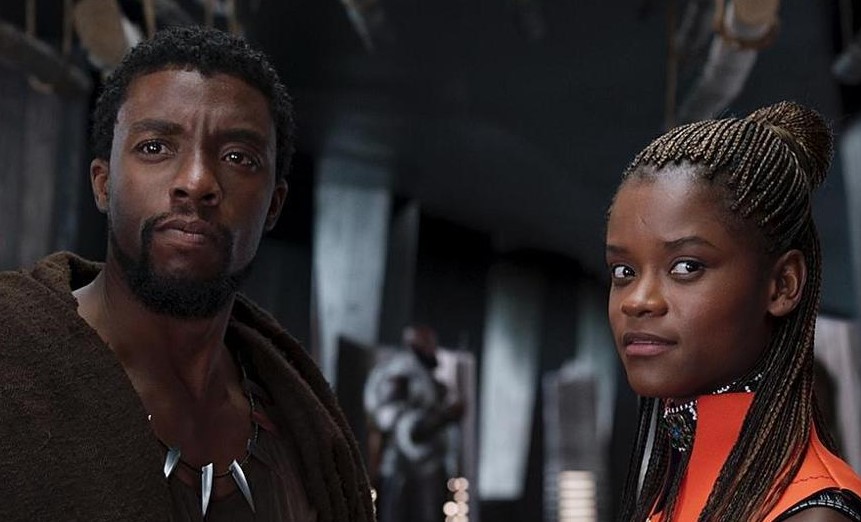 Letitia Wright didn't feel safe on Black Panther 2 set
The Redditor continues with specific details about Letitia Wright where the Redditor claims Wright actually didn't feel safe about performing the scene involving a motorcycle and that he knew one of the props guys who road with Wright in the ambulance and claims Wright wearing a helmet is what saved her life:
Okay so… my last show my truck's driver was the picture car driver for BP2 and our props guys were also there. I was rigging in Atlanta, she was injured in Boston. During a motorcycle stunt, she said she didn't feel safe, so they strapped her down to the motorcycle. (Yeah. Yeah. I know. My jaw dropped at the sheer stupidity and sheer amount of people who had to [thumbs up emjoi] that decision to make it happen.) The motorcycle was on a biscuit car. That stunt driver probably would hit that stunt 19 out of 20 times, right? Well the 20th time happened. (No, they didn't do 20 takes, just saying all is well until shit happens that ONE time, on set we often rely on sheer, dumb luck for "safety" if you've never had the pleasure of being on one.) The biscuit car hit the curb so hard it broke the welding and the biscuit went one way and the bike, with her attached, went another. It broke her collar bone for certain, probably more than that (idk for sure, speculating based on physics and common sense), severe concussion one of the props guys I referred to got to ride with her to the hospital in the EMS because he was the only one who knew how to take the Panther helmet off of her, he's also certain that helmet is what saved her life. She was legitimately, severely injured and went back home to London to heal and rehab. I was injured myself by the end of that week, but the show went on a month long hiatus last September. Shot around her in October and November, then went on a planned 6 week hiatus after Thanksgiving (US holiday) break that ended up pushing to a 8 week hiatus because of covid pushed about everyone by 2 weeks after the Christmas/New Year holiday break. I never went back because I was rehabbing my knee for 7 months, but the show wrapped in late Feb this year. They're currently doing 14 days of reshoots in Los Angeles afaik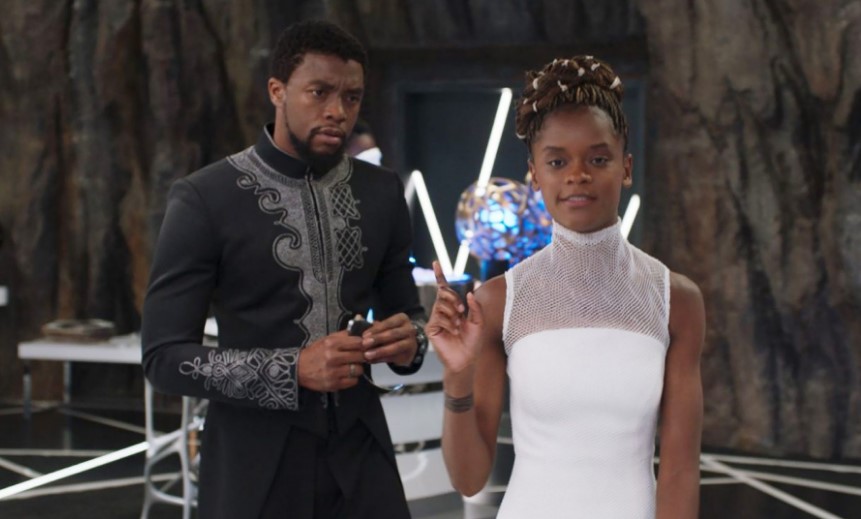 Letitia Wright anti-vax claims blown out of proportion
The Redditor also reveals some interesting information surrounding the claims and controversy that Letitia Wright is anti-vax where he says it was never a big deal on set, and that a lot of the Black Panther 2 crew working for Marvel also was actually anti-vax and not vaccinated:
Her being anti-vax was NOT the big thing that social media and bloggers made it out to be. The fuckin movie was shot primarily in the state of Georgia, USA, where a lot of the crew was anti-vax, and those who weren't vaccinated, tested more frequently than those of us who were.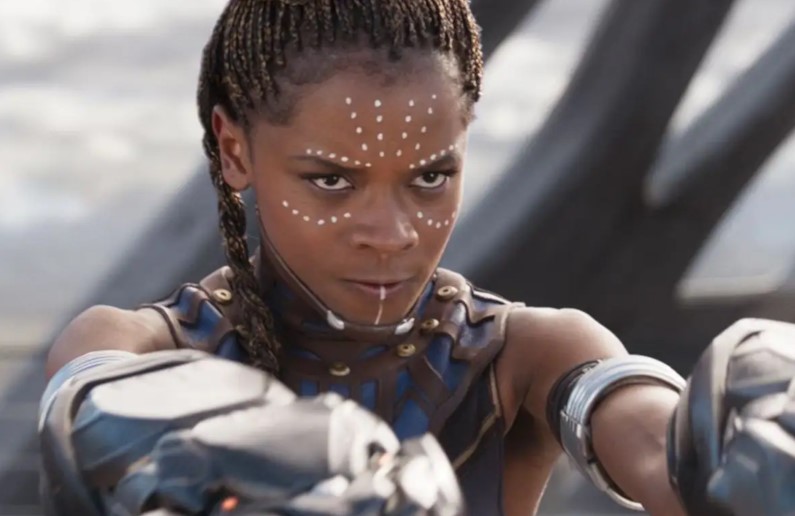 Black Panther 2 Shuri motorcycle scene:
The following image was posted to Twitter on Aug 26, 2021, where the character of Shuri can be seen on the motorcycle, but it might be a stuntwoman as a day earlier it was reported by Variety that Letitia Wright was hospitalized – only said to be with minor injuries at the time – but again as noted above, the injuries have since been reported to be severe.
The accident sounds similar to an accident that happened while Deadpool 2 was filming in Vancouver, as a stunt woman was involved in a scene with a motorcycle where she got into an accident and died which saw the flick slapped with nearly $300k in fines due to unsafe conditions.
Nothing has been reported in regards to safety violations or OSHA violations about the Letitia Wright accident on the Black Panther 2 set or of Marvel Studios being negligent.
Black Panther: Wakanda Forever has a Nov. 11, 2022 release date directed by Ryan Coogler.