Kobe Bryant is dead at 41 after his helicopter crashed in Calabasas, California killing everyone on board Sunday morning.
It's reported that the former Los Angeles Laker star was traveling with at least three other people on his private helicopter when it crashed and a fire broke out.
Emergency personnel responded to the scene but nobody survived the helicopter crash, with five people in total confirmed to be dead.
It's noted his wife, Vanessa, and four daughters were not on board.
Update: ABC News is reporting that Bryant's four daughters were also on board the helicopter, though this is unconfirmed by other news outlets.
Update #2: TMZ is confirming Bryant's 13-year-old daughter, Gianna Maria Onore, aka GiGi, was also on board and died in the crash, and that they were on their way to the Mamba Academy for a basketball game when the crash occurred; the Academy is in nearby Thousand Oaks.
Update #3: The LA Sheriffs department confirms there were nine people on board, 1 pilot with 8 passengers, with nine bodies at the scene; no survivors.
Update #4: Confirmed dead are: Kobe Bryant (41), Gianna Bryant (13), John Altobelli (56), Keri Altobelli, Alyssa Altobelli, Sarah Chester, Payton Chester (13), Christina Mauser and the pilot, Ara Zobayan.
Eyewitnesses tell TMZ they heard the helicopter's engine sputtering before it went down. Images reveal flames and smoke covering much of the scene from the wreck. The official cause of the crash is currently under investigation.
"It is with great sadness that we learn of the death of Kobe Bryant and four others in a helicopter crash in Calabasas," the City of Calabasas' Twitter accounted tweeted.
The accident is said to have occurred at 10 am this morning in a remote field off Las Virgenes.
President Trump tweeted about Kobe's death: "Reports are that basketball great Kobe Bryant and three others have been killed in a helicopter crash in California. That is terrible news!"
Kobe Bryant helicopter crash footage: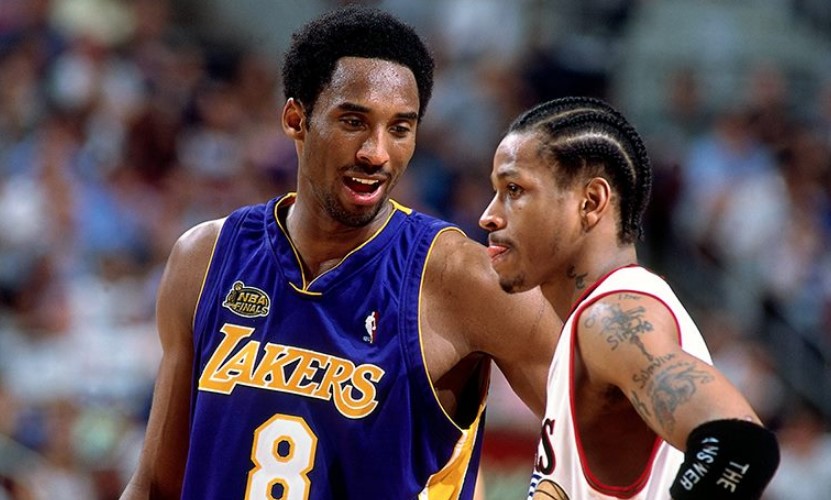 Kobe Bryant Dead At 41: Helicopter Crash
Kobe Bryant was known for flying in his private helicopter, a Sikorsky S-76 chopper, that normally flew from Newport Beach, CA to the STAPLES Center in downtown Los Angeles.
Born in Philadelphia, Kobe Bryant was drafted straight out of highschool at the age of 17 by the Charlotte Hornets in 1996 before being traded to the Lakers and went on to win five NBA Championships, two NBA Finals MVPs and he was the league MVP in '08.
Bryant also won an Oscar for his short film, "Dear Basketball," in 2018, and he is listed as a producer on the Detail series.
Just this Saturday saw LeBron James, newly acquired to the Lakers, pass Kobe Bryant for third on all-time scoring list; James entered the game against the Philadelphia 76ers needing 18 points to pass Bryant's career total of 33,643 points.
Kobe Bryant was active on social media as of 16 hours ago when he offered congratulations to Lebron James on Twitter: "Continuing to move the game forward @KingJames. Much respect my brother #33644."
The Los Angeles Lakers retired both of Kobe's jerseys, numbers 8 and 24, which is the only player in team history to receive that honor.
Fans have already started a memorial outside the Staples Center and are reacting to the news of the death of Kobe Bryant with an outpouring of emotion on social media.
We lost a true legend today.

RIP Kobe Bryant.

Sending love out to his friends and family —- pic.twitter.com/ctLZrqcSMF

— Joseph Urban (@hondadeal4vets) January 26, 2020
Kobe Bryant is a legend. Basketball lovers will miss him .RIP– pic.twitter.com/P63vS5GTeq

— Benaiah — (@kwamebenaiah) January 26, 2020
Kobe Bryant's Funeral is about to be the biggest Funeral we've ever seen. All of Los Angeles is about to be there.

— UniquESports+ (@UniqueSportplus) January 26, 2020
Such Heartbreaking news about Kobe Bryant. I can't believe it. My heart goes out to his family and loved ones…. May he Rest In Peace. ❤️

— Katie Cassidy (@MzKatieCassidy) January 26, 2020
There are going to be a lot of complicated reactions to Kobe Bryant's death but I feel all the sympathy in the world for Vanessa Bryant and their four daughters. 41 is so young. And he had a spectacular professional career.

— roxane gay (@rgay) January 26, 2020
Kobe Bryant was an amazing basketball player whose impact transcended sports.

His work and his presence in American culture will be greatly missed.

May God bless his family. #RIPKobe https://t.co/y6FKfnmnBV

— Joaquin Castro (@JoaquinCastrotx) January 26, 2020
We all mourn the death of @kobebryant. My heart goes out to his family. May he rest in peace. —

— Tony Allen (@aa000G9) January 26, 2020
Rip to one of the goats — Kobe Bryant ❤️ this is surreal — pic.twitter.com/XwfOf0DJ2P

— JJ —- (@Jemel__) January 26, 2020
(via TMZ)