Kevin Feige brought Black Panther: Wakanda Forever to the D23 Expo as the film gets released in theaters in November.
Marvel showed off a new trailer and on stage included director Ryan Coogler, Angela Bassett, Letitia Wright, Winston Duke, and Namor actor Tenoch Huerta.
"I am excited for everyone to see Wakanda after the Infinity War and after Endgame," said Duke who returns as M'Baku.
Ryan Coogler also paid respect to the late Chadwick Boseman.
"It was just an amazing experience and we absolutely looking forward to bringing it to you," Coogler said. "This is the calm before the amazing storm. Our heart Chadwick, he paved the way – he showed us the way – and we had to meet his level of excellence."
Check out the footage description below.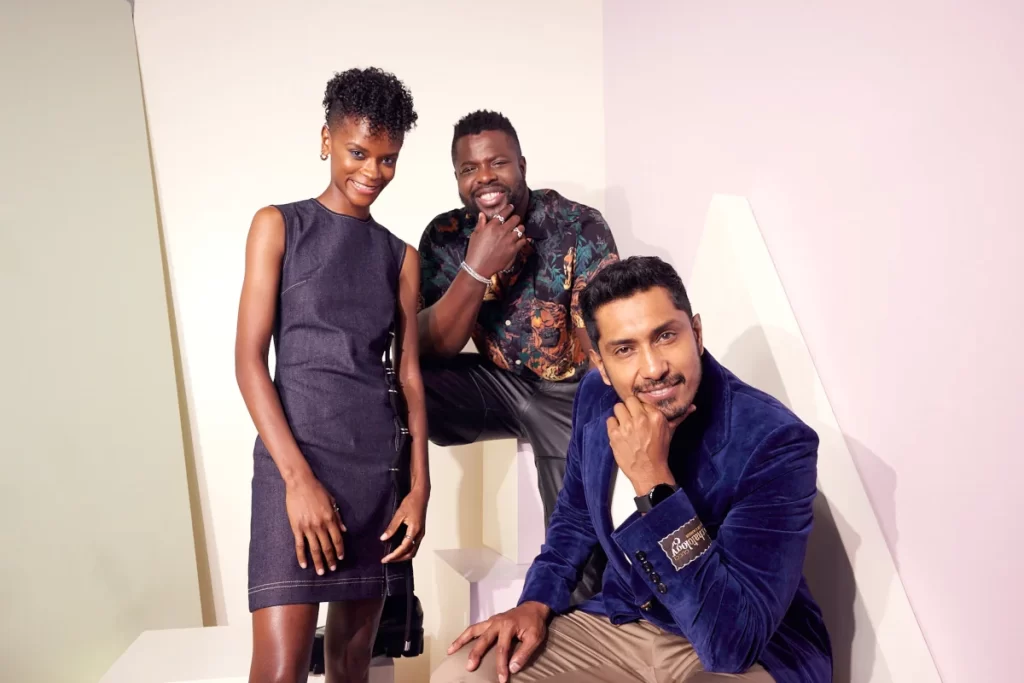 Black Pather 2 D23 Expo trailer description
The Black Panther 2 D23 Expo trailer (via Slash Film) starts with Angela Bassett as Queen Ramonda at the United Nations where she is questioned by a new character played by Richard Schiff.
She is asked about vibranium by France, the special metal unique to Wakanda, and how vibranium can be used as a weapon of mass destruction and she faces criticism for vibranium's threat to the global order.
Ramonda assures the UN that it is Wakanda's policy never to trade the vibranium.
Next, soldiers are shown invading a Wakandan research facility where they come upon a wall with vibranium that lights up.
Back at the United Nations, the Queen calls them liars: "You perform civility here but we know what you whisper in your halls of leadership and in your military facilities. The King is dead. The Black Panther is gone. They have lost the protector."
The Dora Milaje guard is then shown fighting the soldiers at the lab where the Dora Milaje apprehend them and bring them to the UN.
The footage shows off several scenes including Letitia Wright as Shuri in funeral garb (assuming for T'Challa's funeral), a look at Tenoch Huerta as Namor, and the throne room is on fire (it's rumored Namor's men kill T'Challa offscreen).
The Queen is then shown again who is talking to Namor, but then Winston Duke's M'Baku attacks Namor, and M'Baku's staff gets broken to pieces, with Namor not even flinching.
Dominique Thorne is also shown who is first appearing as Riri Williams, aka Ironheart, before going on to her own series on Disney Plus.
The new mysterious Black Panther then lands.
"Show them who we are," and the trailer ends.
Black Panther: Wakanda Forever gets released on Nov. 11, 2022.