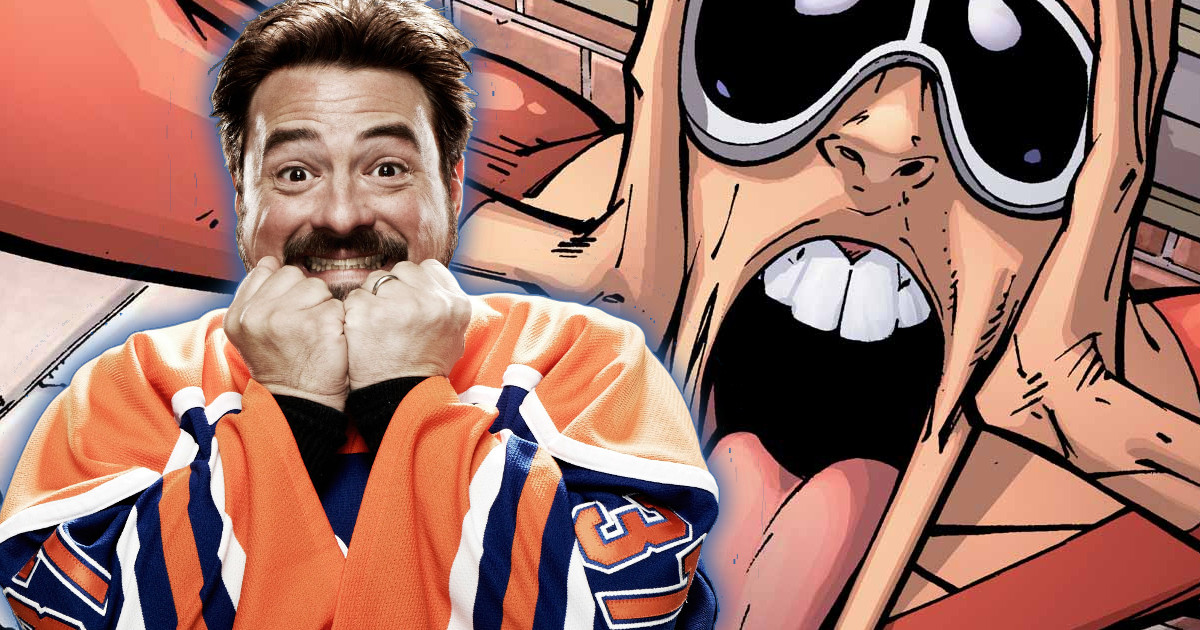 It's learned that Kevin Smith has pitched and wrote an animated Plastic Man movie.
A Redditor attended the recent Calgary Comic and Entertainment Expo where Kevin Smith let the news be known.
It's noted that Kevin Smith said he met with Geoff Johns about the animated Plastic Man movie, but Smith does not know if it will get made at this point.
It would probably be safe to guess the Kevin Smith animated Plastic Man movie would be set outside the DCEU.
Plastic Man, aka Patrick "Eel" O'Brien, was a small time crook who received his powers from being doused with a vat of acid. Here is the description of Plastic Man from DC:
Pop culture's silliest superhero, Plastic Man is as much a humor icon as a heroic one. During a heist gone wrong, petty crook Patrick "Eel" O'Brian was doused in chemicals, allowing him to stretch his body into any shape he desires. Nursed back to health by altruistic monks, he was inspired to embrace life's brighter side.

Taking their ideals… maybe one step too far, Eel abandoned crime, becoming the pun-dropping, wise-cracking Plastic Man. Able to morph into anything—a table, a countertop, even a woman's dress—he can bounce, stretch, and repel any foe. No weapon as sharp as his wit, he'll introduce jocular justice to humanity's darker side as the premiere amalgam of humor, action, and heroism.