With Disney now owning The Simpsons, it is learned that Marvel's Kevin Feige and Avengers: Endgame directors Joe and Anthony Russo will be voicing characters in an upcoming episode.
The episode, titled "Bart the Bad Guy," sees Bart Simpson getting a hold of spoilers for the extremely popular Vindicator superhero movie franchise and using them as blackmail to get what he wants.
It's said as a result of a massive misunderstanding, Bart gets to see a cut of the unreleased Vindicator sequel where he uses the spoilers from not-yet-released film, but two movie execs, voiced by Joe and Anthony Russo, discover Bart has seen the movie and will stop at nothing to keep his spoiler knowledge a secret.
Kevin Feige will cameo in the episode – perhaps rather fittingly – as the evil alien supervillain in the film, Chinnos (pictured below), which obviously resembles Thanos from the MCU.
The episode airs Feb. 23. The series airs Sunday nights at 8 p.m. on Fox.
The Simpsons Kevin Feige voices evil alien Chinnos: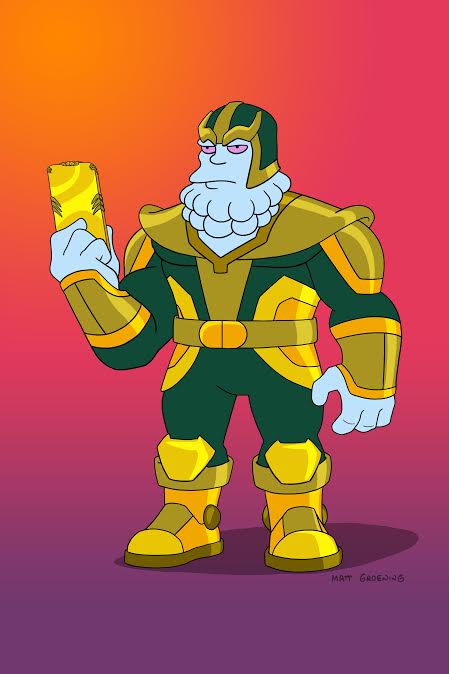 (via TV Line)