It's claimed that Kevin Feige is considering bailing on the Marvel Cinematic Universe for Star Wars.
The big rumor comes from the MyTimeToShineHello Twitter account who I believe is connected to Hollywood and the entertainment industry and may even be run by a professional PR company along with the CanWeGetSomeToast Twitter account.
The account tweeted Monday, "Kevin Feige is thinking about leaving Marvel after Secret Wars and take over the Star Wars franchise."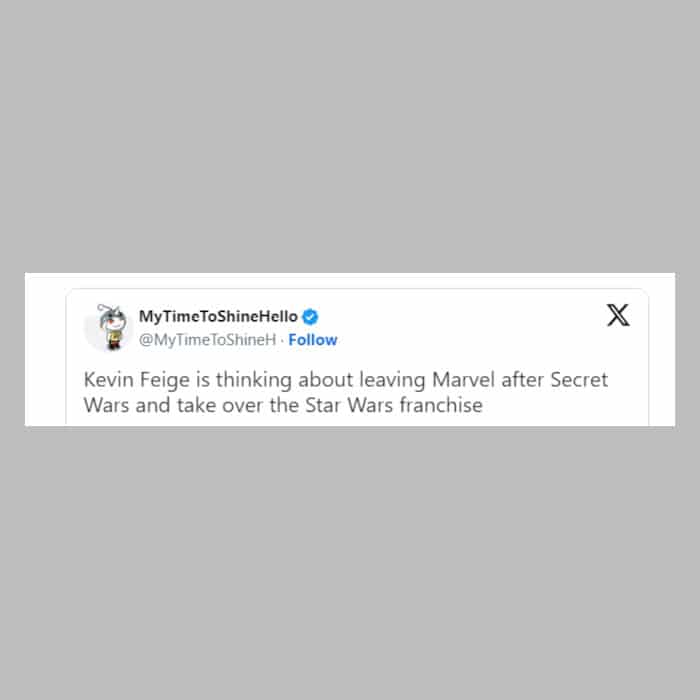 Could the rumor be true?
It's known that Kevin Feige is a big Star Wars fan as not only has Feige included Easter Eggs in the MCU, but he has also been developing his own movie. However, it has been said his Star Wars film has been canceled, which had Doctor Strange in the Multiverse of Madness writer, Michael Waldron, writing the script (update: Feige confirms his Star Wars movie has been canceled).
Regarding if the rumor is true, I could definitely see Kevin Feige jumping ship to Star Wars.
In addition to Feige being a big fan, Jon Favreau happens to be there. Feige joining the franchise would reunite Favreau and Feige who kicked off the MCU as we know it today with Iron Man back in 2008.
I actually think Feige might be a bigger Star Wars fan than Marvel, as I believe Feige is more of a movie fan than he ever was a comic book fan. He's already conquered the comics, so why not follow his bigger passion?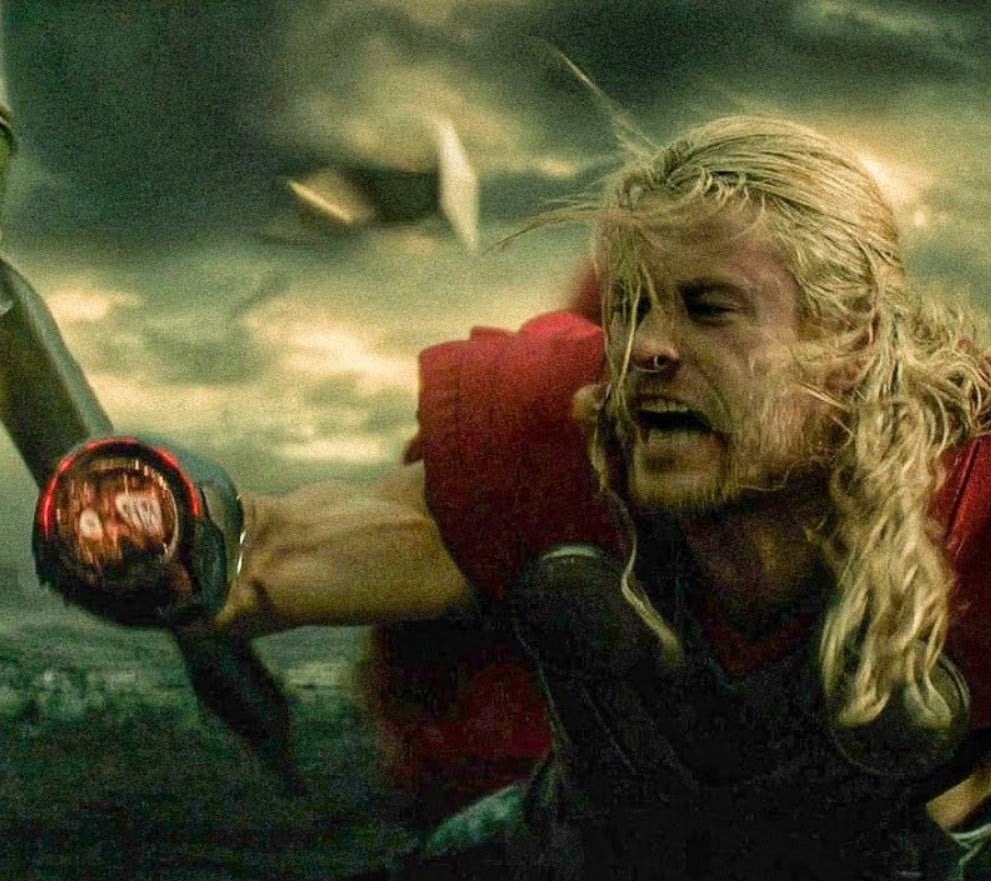 Star Wars will also need a leader
While there have been rumors for quite a while that Kathleen Kennedy was going to be fired, my insiders filled me in that it wouldn't happen until after the strikes are over.
Avengers: Secret Wars doesn't get released until another four years; however, there is speculation Feige and Marvel Studios might ditch Kang Dynasty and move Secret Wars up, so maybe Kennedy could remain at Lucasfilm for a couple more years, "developing" the Disney+ shows waiting for Feige to take over.
If Feige is taking over, that would also seem to confirm the rumors that the recent announcements made by Kennedy about the new Rey movie and such aren't going to happen are true. I highly doubt Feige will be riding on the coattails of Kennedy.
Another reason Kevin Feige could be bailing on Marvel is that Marvel is a big mess right now and has been a big mess since the release of Avengers: Endgame. Feige no longer has comic book people developing the movies and it shows. Again, Favreau is gone, but so is the Russos and James Gunn, even Joss Whedon.
I've inquired with my insiders how Marvel could be in such a state of disarray, where I am told it comes from Disney, not Feige and Marvel.
Maybe Feige is tired of all the woke BS at Marvel and wants to start fresh with something with Star Wars? Can't blame him.