With Marvel Studios president Kevin Feige letting it be known that they are trying to find a role for Keanu Reeves in the MCU, how about Adam Warlock in Guardians of the Galaxy 3?
Check out a cool piece of fan art of Keanu Reeves as Adam Warlock whipped up by daanys.art on Instagram.
"Damn he is breathtaking. Suit design: @diegoaperes," the Instagram account posted.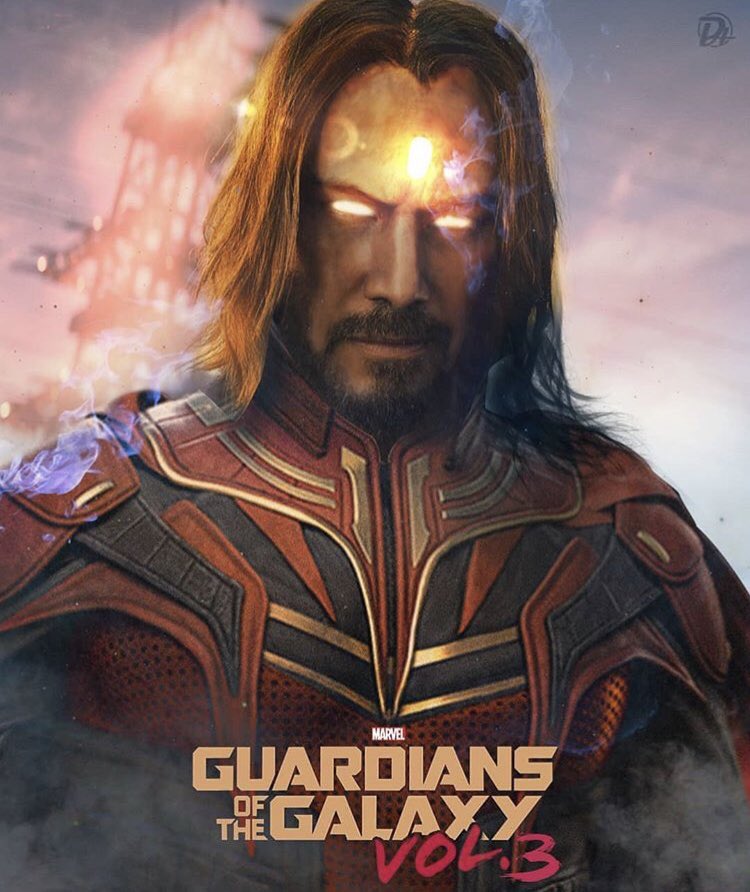 Marvel trying to find Keanu Reeves a role for the MCU
Kevin Feige recently said that similar to casting Jake Gyllenhaal as Mysterio, Marvel is trying to find a role that would work for Keanu Reeves, it's just that they need to find the right one. If Keanu Reeves had his way, he would actually be playing Wolverine, as Reeves said that is the only character he wants to play. Keanu Reeves was also asked if he would like to play Batman, but Reeves said he would still rather play Wolverine, so we see he has his eye definitely set on the adamantium mutie.
I'll admit Keanu Reeves playing Adam Warlock isn't my first choice, but I suppose it could work. I'm a big fan of Reeves' work, so maybe he would be able to pull off the cosmic-powered Adam Warlock who also wields the Soul Gem. While not confirmed, it's thought James Gunn may be using Adam for Guardians of the Galaxy 3.
With Feige stating that Marvel has been looking to cast Keanu Reeves in the MCU, other fan-favorite choices include Silver Surfer, Mr. Fantastic, Doctor Doom and Moon Knight. Check out more fan art below.
Keanu Reeves MCU fan art: