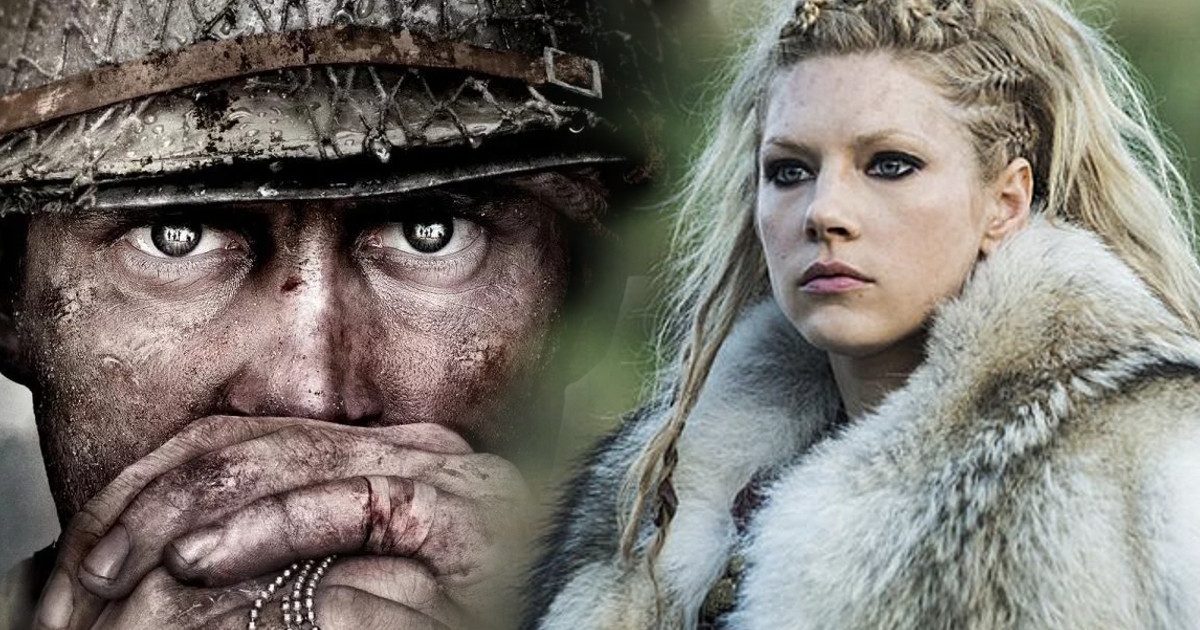 What was hoped to be a Katheryn Winnick DCEU or MCU announcement now appears to be related to Activision's Call of Duty: World War II video game.
Katheryn Winnick recently teased a big announcement for this week's Comic-Con, and now the cat is apparently out of the bag as Variety reports Winnick has joined the voice cast of Call of Duty: World War II and will be at the Activision COD panel at the SDCC.
It's reproted Katheryn Winnick will "play a brilliant engineer and tactician named Marie, who attempts to help salvage stolen treasures and rescue her brother, Klaus."
It was hoped by some fans that Katheryn Winnick would be named the DCEU Black Canary.
Katheryn Winnick is known for Vikings and will be see on the big screen in The Dark Tower, which has an August 4, 2017 release.
Call of Duty: WWII will be released on November 3, 2017
Call of Duty returns to its roots with Call of Duty: WWII–a breathtaking experience that redefines World War II for a new gaming generation. Land in Normandy on D-Day and battle across Europe through iconic locations in history's most monumental war. Experience classic Call of Duty combat, the bonds of camaraderie, and the unforgiving nature of war against a global power throwing the world into tyranny.