It's learned that director Justin Lin exited the Fast & Furious franchise over butting heads with star and producer Vin Diesel, which is not a surprise and basically what everybody speculated.
Insiders filled in THR what went down in regards to Justin Lin leaving Fast X in the dust after only a few days of shooting, as the director announced the news last week.
Reportedly, Justin Lin thought the script was solid, but Universal Pictures and Vin Diesel are said to have thought otherwise, so among the problems surrounding the film, Universal said it would be sending a writer to London to polish the dialogue for a few actors, which wasn't welcomed by Justin Lin at all who directed five of the movies and was set to direct two additional ones to finish off the latest trilogy. On top of that, it's reported the flick hasn't even cast one of its villains yet, and a location that was supposed to be set in Eastern Europe was cut due to the Ukraine and Russian War.
Things came to a head on April 23 when Justin Lin and Vin Diesel had a "major disagreement" where the four-person meeting began with Vin Diesel having new notes about the movie, which ended with Justin Lin ticked off and a slammed door.
"Justin finally had enough and said, 'This movie is not worth my mental health,'" said an insider source for the site.
A Universal spokesperson did say differently and filled in THR: "Any creative differences leading to Justin Lin's exit were with the studio, not with fellow producers, cast or crew."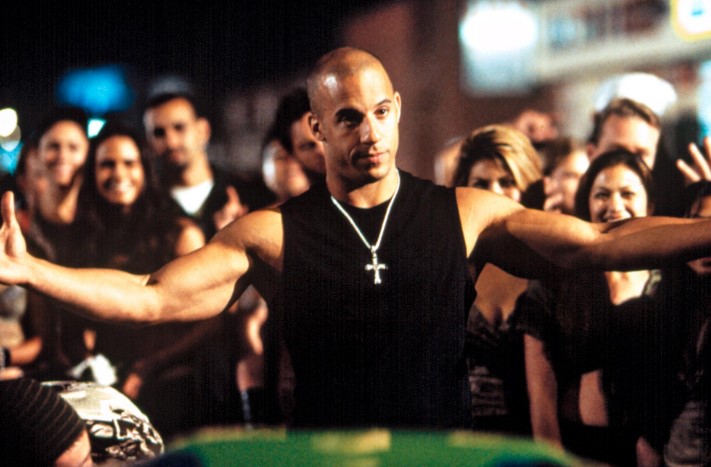 Vin Diesel: My way or the highway
It's also said Fast X already has a huge budget of over $300 million and that's without marketing costs and that the studio is juggling nine and 10-figure salaries for actors such as Charlize Theron, Jason Momoa, and Brie Larson, and veterans Michelle Rodriguez, Ludacris and Tyrese Gibson, with it said all those figures pale in comparison to what Vin Diesel gets from the flick.
Vin Diesel is known to be a bit of a prima donna when it comes to the Fast & Furious franchise as it's said Vin Diesel regularly makes decisions in regards to certain action scenes and Diesel would say "yes" or "no" to them, leaving to the director the job of making them fit.
In addition, Vin Diesel and Dwayne Johnson butted heads which saw Johnson leave the franchise as well.
So the latest regarding a new director is that Vin Diesel and Universal approached past Fast & Furious directors including F. Gary Gray, James Wan, and David Leitch, but they are all busy with other projects, so now Louis Leterrier is said to be expecting to close a deal this week to direct Fast X. Louis Leterrier is known for the Jason Statham Transporter movies, the 2008 The Incredible Hulk movie, the remake of Clash of the Titans and the short-lived Netflix series, Dark Crystal: Age of Resistance.
Fast X is due out May 19, 2023.