Jason Momoa, known for playing Aquaman, is currently trending in the headlines as it's learned the actor is dating Eiza González, and while filming Fast X in Italy, Momoa recently became the subject of controversy surrounding a visit to Vatican City's Sistine Chapel.
On top of all that, Momoa is also recovering from hernia surgery he had in March.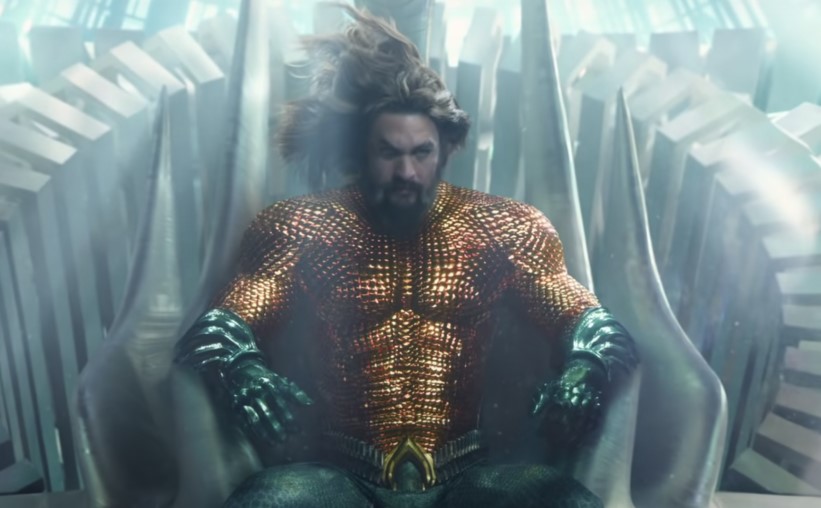 Jason Momoa Dating Eiza González
Regarding Eiza González, who is a 32-year-old actress known for Godzilla vs. Kong, Bloodshot, Alita: Battle Angel, and From Dusk Till Dawn: The Series, People.com reports the 42-year-old Jason Momoa is dating Eiza González which follows he and his wife Lisa Bonet having announced in January that they were separating after nearly 20 years together.
"They are dating. He cares about her. He's in a great place, working on Fast X," states an insider for the site. "He's quite busy and he's in a good place."
Another source said to be close to both Momoa and González added, "They're both busy with work but are having fun together. It's nothing serious yet."
It's noted Jason Momoa was recently spotted attending the premiere of Eiza Gonzalez's new movie, Ambulance, last month, although it's said they did not walk the red carpet together.
Jason Momoa apologizes for Vatican City Sistine Chapel Controversy
About the controversy involving Vatican City's Sistine Chapel, Jason Momoa recently filmed Fast X in Italy where he plays the villain, and while there paid for a visit to the Sistine Chapel and posted photos and videos while inside on his Instagram which saw a lot of negative comments amd reactions from people, as it is forbidden to take images and video inside the Sistine Chapel.
"I just also wanted to say, if you ever felt that I disrespected your culture, it wasn't my intention," said Momoa to Just Jared. "I came here when I was 19 or 20 to experience the Sistine Chapel. I've always wanted to and now that I can, I gave a wonderful donation to bring my friends and crew because we only had a couple days off to experience these places. And then I found people wanted to take pictures with me, which is very odd, during a trip to the Vatican with all this wonder and they want to take pictures with me, which I don't get, but regardless, I did."
Momoa continued, "I was very respectful and I asked for permission from what I thought, would be okay. I would never want to do anything to disrespect someone's culture. If I did, I apologize. It was not my intention. I paid to have that private moment and gave a nice donation to the church. I love you. I'm sorry if I offended you."
Jason Momoa has apologized to fans who were offended by his Sistine Chapel visit this week. Watch our exclusive video: https://t.co/79IYf6GyGL

— JustJared.com (@JustJared) May 14, 2022
Jason Momoa has wrapped his #FastX shoot in Rome and we have some exclusive photos of him going shirtless while heading to his final shoot day! https://t.co/a6XabmnK9j

— JustJared.com (@JustJared) May 14, 2022
Jason Momoa back in the gym following hernia surgery
Jason Momoa had hernia surgery on March 26 where he is now back in the gym and also says it's hard to work out his arm as he hurt his bicep.
"It's been six weeks since I've had hernia surgery, so I'm trying to get back in shape this week," said Momoa via Just Jared. "Trying to turn the pasta into muscle!. It's back to work. It's been since the middle of Aquaman when I've been able to work out. So here we are. We've got this amazing gym at the Hotel Eden."
Jason Momoa has Aquaman and the Lost Kingdom getting released on March 17, 2023; Fast X hits May 19, 2023; he's rumored for Minecraft and Cliffhanger and has Slumberland due out this year, and recently finished The Last Manhunt.