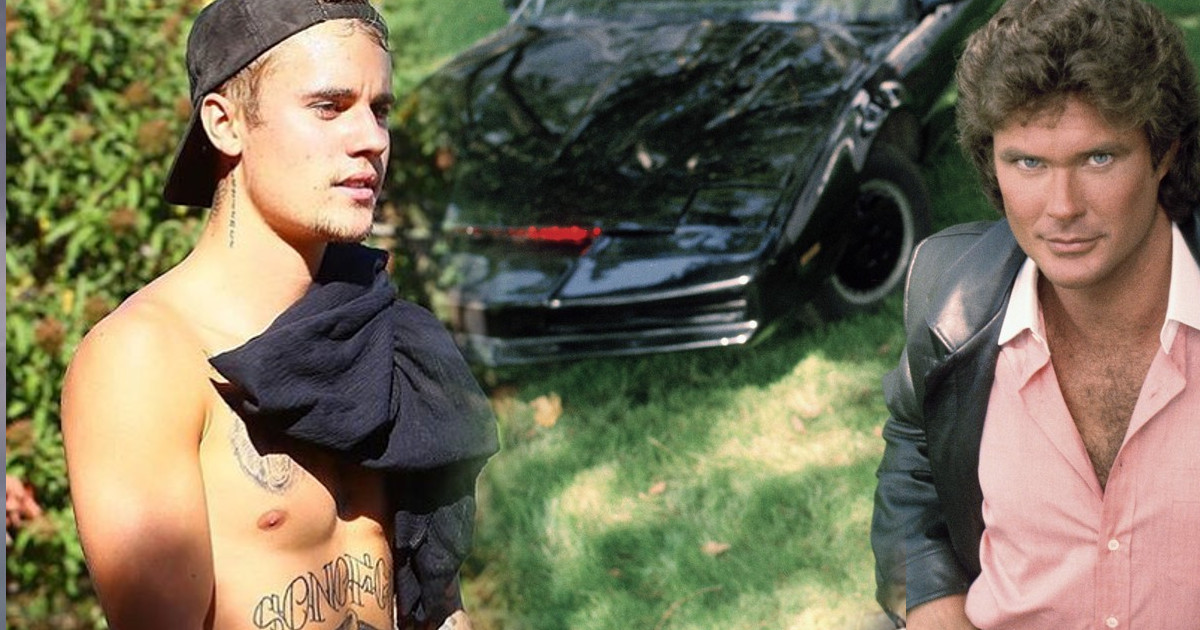 Last night saw David Hasselhoff reveal that Justin Bieber is providing the voice of KITT, the car from the Knight Rider series, in his new comedy movie, Killing Hasselhoff.
David Hasselhoff, who comes off a cameo appearance in Guardians of the Galaxy 2, told Good Morning Britain the news about Justin Bieber, as the two are friends and Hasselhoff asked Bieber for the favor.
"[Justin] is in the very last scene in the movie – although I'm not supposed to mention anything!" Hasselhoff reveals. "He's a friend of mine, you see. I did him a favor by doing a video that was never released and so he did me a favor by riding in the Knight Rider car at the end of the movie with me – it was quite a surprise."
Killing Hassolhoff is about a a struggling nightclub owner who resorts to desperate measures in order to pay off a loan shark by participating in a celebrity death pool.
"I produced the movie. It's a comedy and I'm really proud of it. It took about two-and-a-half years to finally get released and now it's coming out on digital on September 18th," Hasselhoff said.
Like Justin Bieber, David Hasselhoff is no stranger to music, with Hasshelhoff having provided a song for the Guardians of the Galaxy 2 movie with "Guardians Inferno."
David Hasselhoff also offered advice to his friend Justin Bieber who recently cancelled a bunch of tour dates.
"You have just got to pick yourself up and keep going forward," Hasselhoff said. "He's quite young. I just saw him in concert and he is damn good. He is terrific. I saw him backstage afterwards and he has this level of maturity that is really nice."