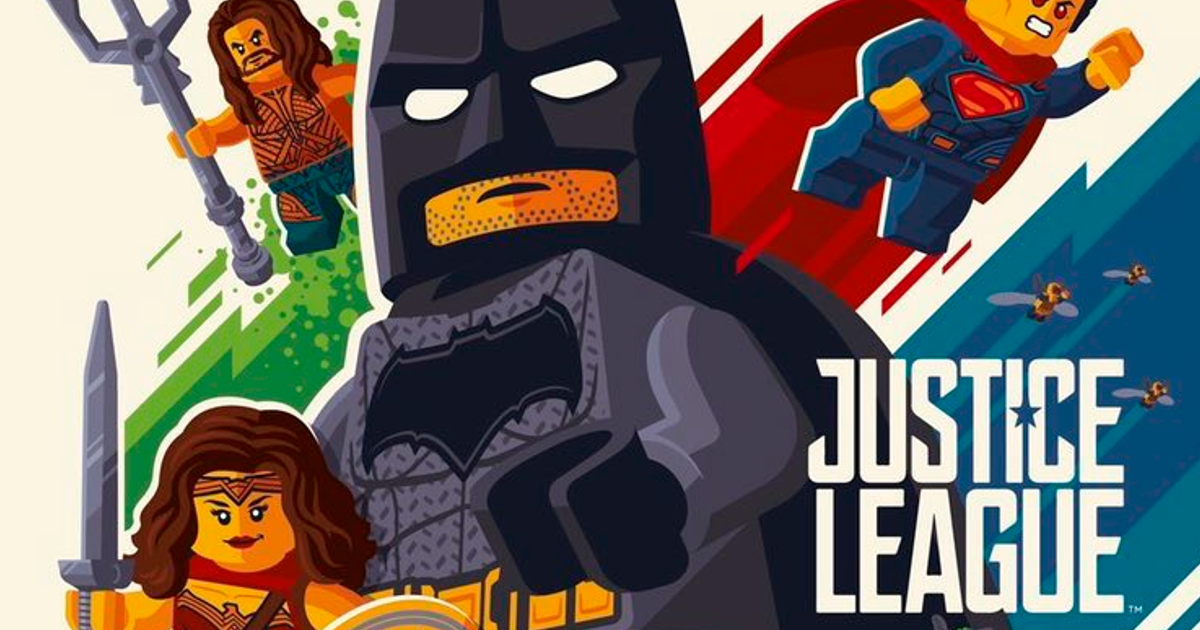 Ahead of Comic-Con, the Justice League assembles on a new LEGO poster!
The Justice League LEGO poster happens to feature Superman who looks a bit evil (lol), but more than likely it really doesn't mean anything (you think??).
The Justice League movie LEGO sets have also been revealed with the Battle of Atlantis, the Batman Knightcrawler Tunnel Attack and the Batman Flying Fox: Batmobile Airlift Attack.
Justice League will be a part of the SDCC on Saturday.
Check out the Justice League LEGO poster below.
"Justice League" has a November 17, 2017 release directed by Zack Snyder starring Ben Affleck as Batman, Henry Cavill as Superman, Gal Gadot as Wonder Woman, Jason Momoa as Aquaman, Ezra Miller as The Flash, Ray Fisher as Cyborg, J.K. Simmons as Commissioner Gordon and Willem Dafoe an Atlantean, Nuidis Vulko.
Synopsis:
Fueled by his restored faith in humanity and inspired by Superman's selfless act, Bruce Wayne enlists the help of his newfound ally, Diana Prince, to face an even greater enemy. Together, Batman and Wonder Woman work quickly to find and recruit a team of metahumans to stand against this newly awakened threat. But despite the formation of this unprecedented league of heroes—Batman, Wonder Woman, Aquaman, Cyborg and The Flash—it may already be too late to save the planet from an assault of catastrophic proportions.