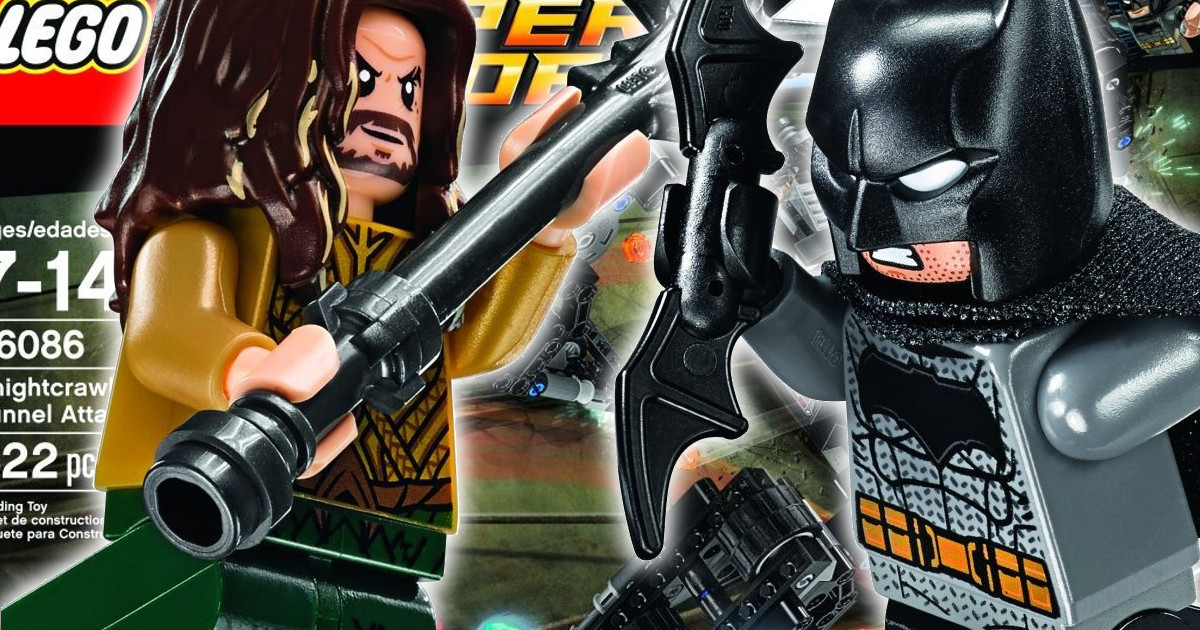 Check out images and information for the new Justice League movie LEGO sets.
The Justice League movie LEGO sets will be available August 1st and cost between 19.99 to $129.99.
76085- Battle of Atlantis
Team up with Aquaman and the Atlantean guards to stop the super-jumping Parademon stealing the Mother Box in this all-action LEGO® DC Comics Super Heroes Battle of Atlantis set. The underwater Atlantis scene features a grand arch to knock over with the Parademon's Super Jumper. Also includes the Mother Box and 4 minifigures with assorted weapons to add to the role-play battle fun.
76086- Knightcrawler Tunnel Attack
Drive and crawl with Batman's all-terrain vehicle and reclaim the Mother Box from the evil Parademons, in this exciting LEGO DC Comics Super Heroes Knightcrawler Tunnel Attack set. The Knightcrawler features 4 posable limbs, each with 2-wheel tracks, plus dual 6-stud rapid shooters and an opening cockpit for Batman. Includes 4 minifigures with weapons—including Batman's Batarang, The Flash's 2 Power Blasts and the Parademons' handheld stud shooters—to ramp up the role-play battle action.
76087- Flying Fox: Batmobile Airlift Attack
Team up with the Justice League against Steppenwolf and the Parademons to claim the precious Mother Box, in this exciting LEGO DC Comics Super Heroes Flying Fox: Batmobile Airlift Attack set. The Flying Fox features a 2-minifigure cockpit with a lift-off canopy, 2 spring-loaded shooters, 2 stud shooters and space inside for the Batmobile with an opening cockpit, 3 stud shooters and adjustable wings. Includes 6 minifigures with weapons—including Cyborg's attachable stud-shooting arm—plus a Steppenwolf big figure.
"Justice League" has a November 17, 2017 release directed by Zack Snyder starring Ben Affleck as Batman, Henry Cavill as Superman, Gal Gadot as Wonder Woman, Jason Momoa as Aquaman, Ezra Miller as The Flash, Ray Fisher as Cyborg, J.K. Simmons as Commissioner Gordon and Willem Dafoe an Atlantean, Nuidis Vulko.
Synopsis:
Fueled by his restored faith in humanity and inspired by Superman's selfless act, Bruce Wayne enlists the help of his newfound ally, Diana Prince, to face an even greater enemy. Together, Batman and Wonder Woman work quickly to find and recruit a team of metahumans to stand against this newly awakened threat. But despite the formation of this unprecedented league of heroes—Batman, Wonder Woman, Aquaman, Cyborg and The Flash—it may already be too late to save the planet from an assault of catastrophic proportions.