Director Zack Snyder shares a new image of the Justice League on the Vero social media app from his cut of the movie.
"The 5," Snyder posted.
The "Snyder Cut" pic features a look at Gal Gadot as Wonder Woman, Ezra Miller as The Flash, Ray Fisher in a mo-cap suit as Cyborg, Ben Affleck as the Batman, and Jason Momoa as Aquaman.
The scene looks to take place inside Batman's flying vehicle, the Flying Fox, where the five Justice League members are looking at a hologram display.
Zack Snyder shares new Justice League image: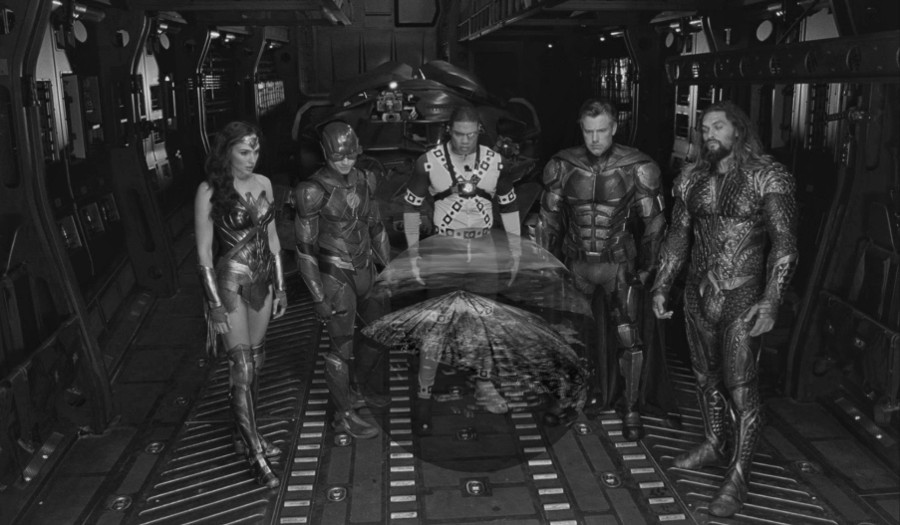 Some of the fans commented for Snyder to stay safe amid the coronavirus scare, which saw Snyder reply with the same.
Snyder also offered his version of Cyborg is a badass and that the above image is epic badass.
"All the best stay strong," Snyder replied to one fan.
A fan also remarked that this shot alone is better than the entire Justice League movie that was released in theaters, which saw Snyder respond: "F—ing right."
Snyder also remarked that the CGI on this shot isn't done just yet, that the CGI is finished on a lot, but that there is "still some work to do."
A fan also asked where is Superman, with Snyder replying, "Getting his black suit on."
Zack Snyder also confirms there were more scenes with Ben Affleck wearing the Tactical Batsuit as Snyder offered: "Yes, he fights a sh-t ton of parademons."
Also, while Snyder has been releasing his Snyder Cut pics in black-and-white, he confirms the Snyder Cut is in color.
Regarding the Snyder Cut of Justice League, it's been said to be basically totally different than the Joss Whedon version that was released in theaters, as Whedon is said to have rewritten and reshot 80 minutes or more of footage.
It's been speculated that the Snyder Cut may be released on HBO Max, which is supposed to launch from WarnerMedia in May.
With all the movie theaters shut down, releasing the Snyder Cut through a new HBO Max sounds app like a really good time to do it. Make it so!